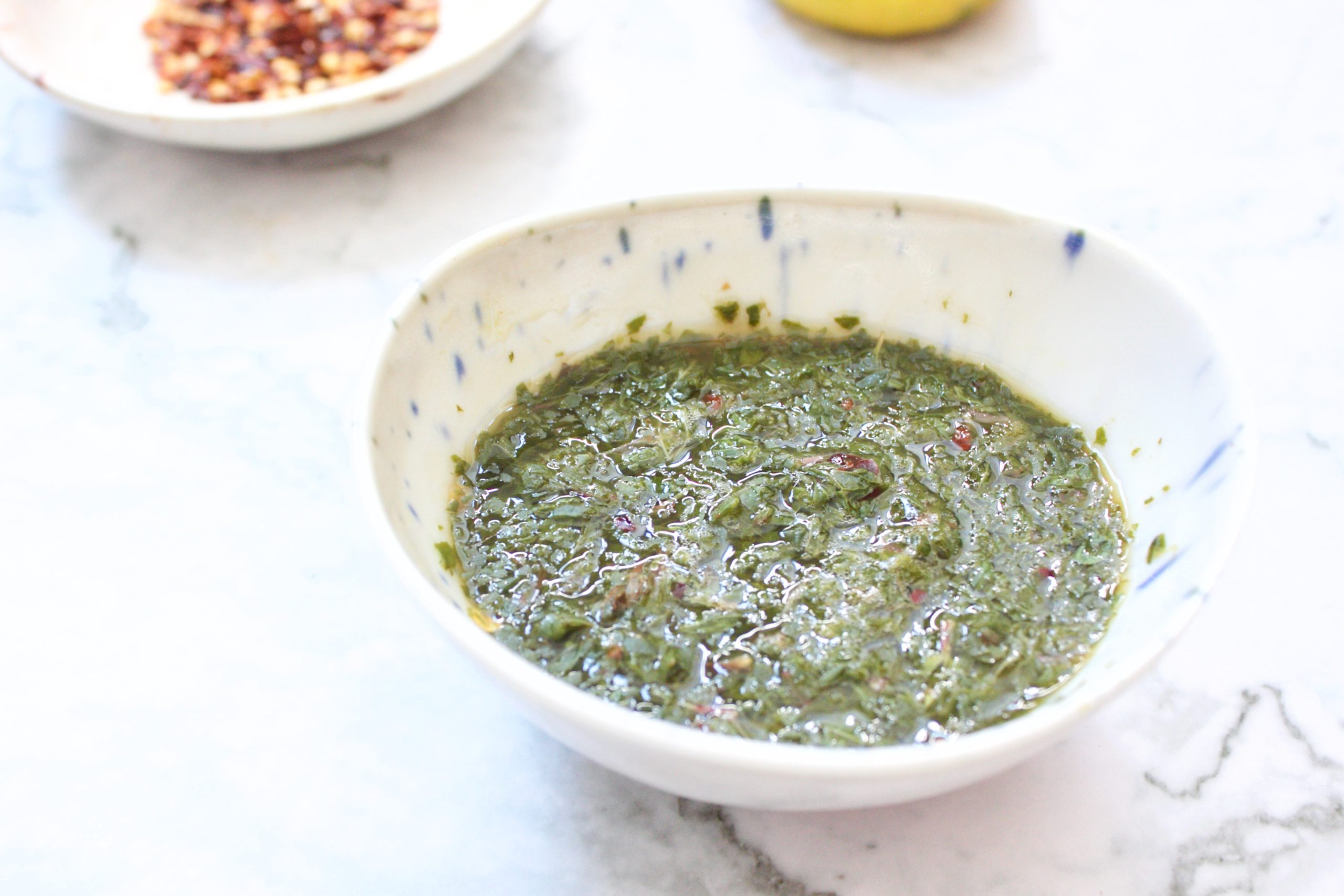 Jump to Recipe
Hi friends! Here I am back on the condiment beat with this tasty pudina chutney (mint chutney) recipe, after a whopping, seven-month blog hiatus. Before we get into why you need this chutney in your life, a few personal updates.
I left Phnom Penh, Cambodia, my beautiful home for two years, this summer. It's a shame that the format of food blogging has changed in a way that I can't use this platform to write a detailed love note to a city (see my farewell note to Juarez here) that was so instrumental in my growth and healing. BUT if you are planning to travel, I shared lots of recommendations in my Instagram Stories.
We moved to Manila as part of Saptarshi's three-year assignment. We are thrilled to be in the Philippines. It's a regional powerhouse and we felt we were ready for our first mega city experience. Of course, the move was not without its challenges. The big city is already kicking our butts. Our transition has been quite slow – Philippines is undergoing on the worst lockdowns in the world. But we are optimistic that things will begin to turn a corner in the new year.
Now, about this chutney...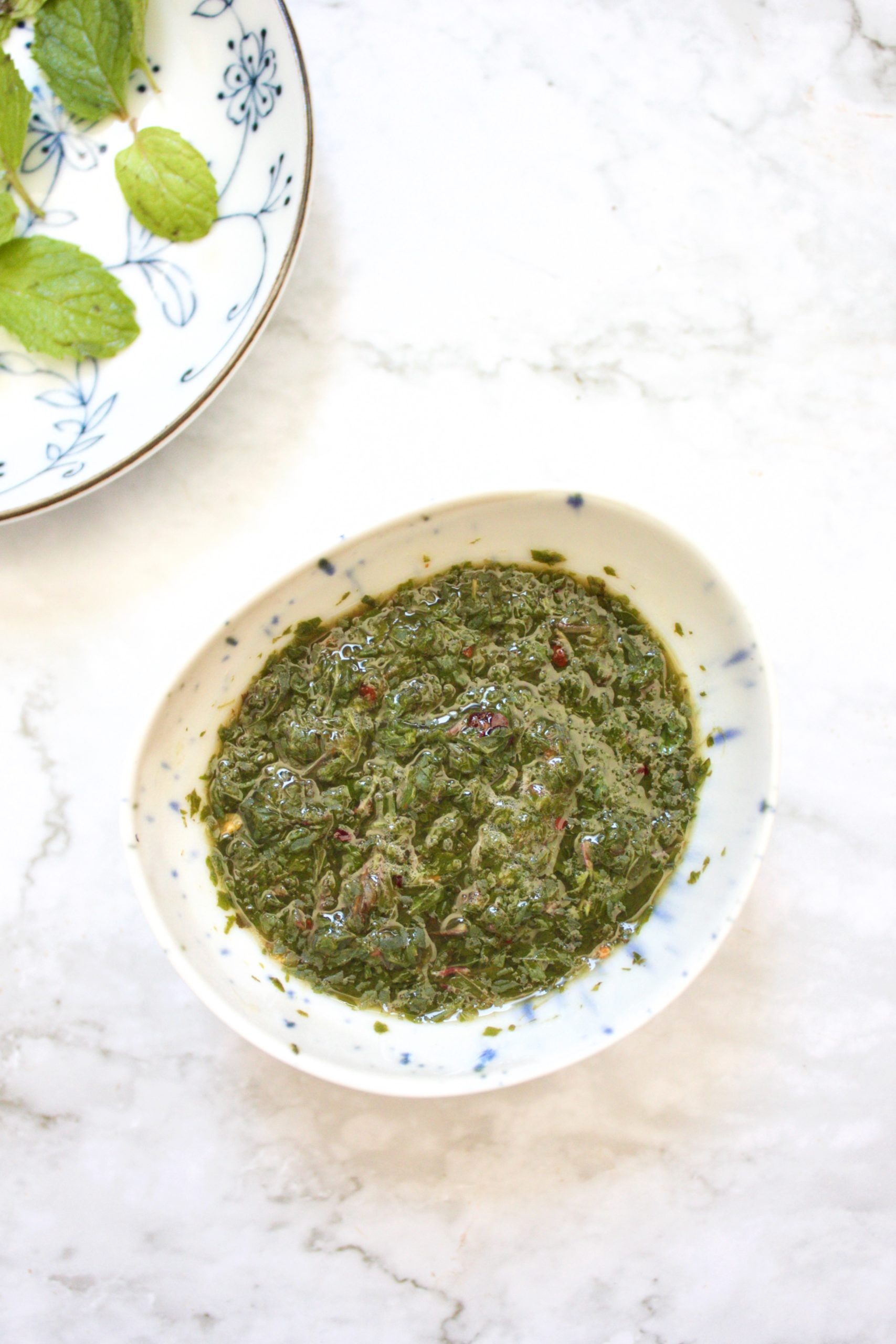 Why Make this Pudina Chutney?
I'm happy to continue to add to the condiments section. They go such a long way in making a good meal great. They add balance to your meal - in the way of spice, acidity, as well as some gravy to an otherwise dry dish.
Unlike the cucumber raita, the purpose of this pudina chutney is not too cool neither it is to add heat like this lahsun ki chutney. Its primary goal is to add some brightness to your meal. I'm excited about pairing it with:
This classic mutton pulao: Pulao is typically a dry, mildly flavored dish. The chutney will help enhance its quiet, nutty flavor, and also pair nicely with shami kebabs that typically accompany pulao.
Pakistani barbeque dishes, like this gorgeous chicken tikka. The tikka is quite flavorful in itself but the accompaniment of a chutney takes it to another level. It cuts the dryness of the dish, and adds a lovely tanginess to your overall bite.
Chutneys are a mandatory accompaniment to fritters, such as these spinach pakoras, or these Kashmiri style fried pumpkin flowers.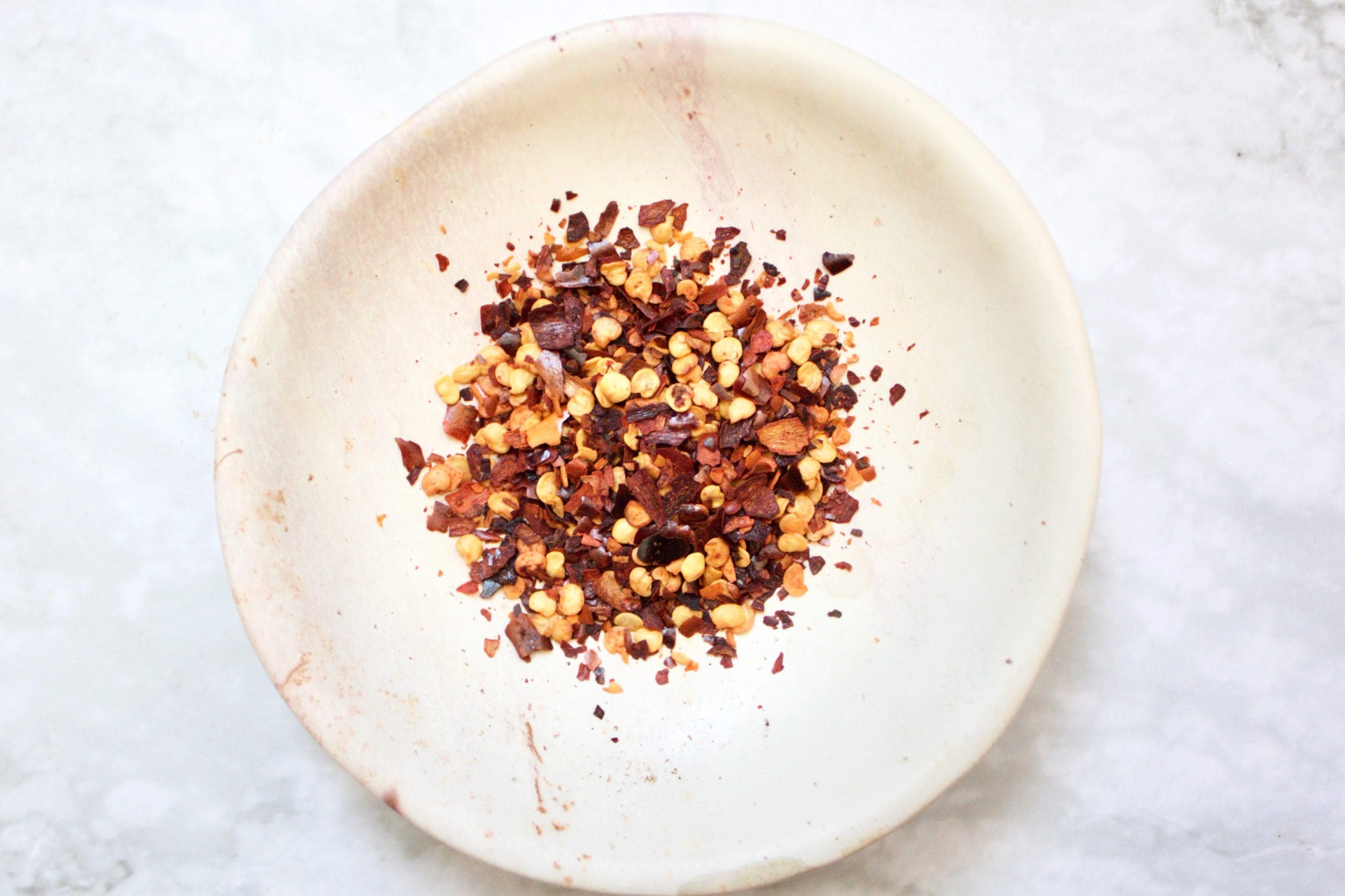 Notes on the Ingredients
Prepping the mint leaves: Remember to remove the leaves from the stems in full. This pudina chutney is quite delicate so even a bit of stem can really take away from the texture.
Thinking through the consistency: I used the lemon juice with restraint since I didn't want the chutney to be overpowering. You can add some water to it to thin it out but if you blitz it in the food processor long enough, that helps smooth it considerably as well.
Adjust the spice to your liking: I didn't want this chutney to be too hot. I wanted it to be a nice touch of tart and so I kept the spice level modest. If you want more heat, feel free to add a fresh bird's eye chili or increase the amount of red chili flakes.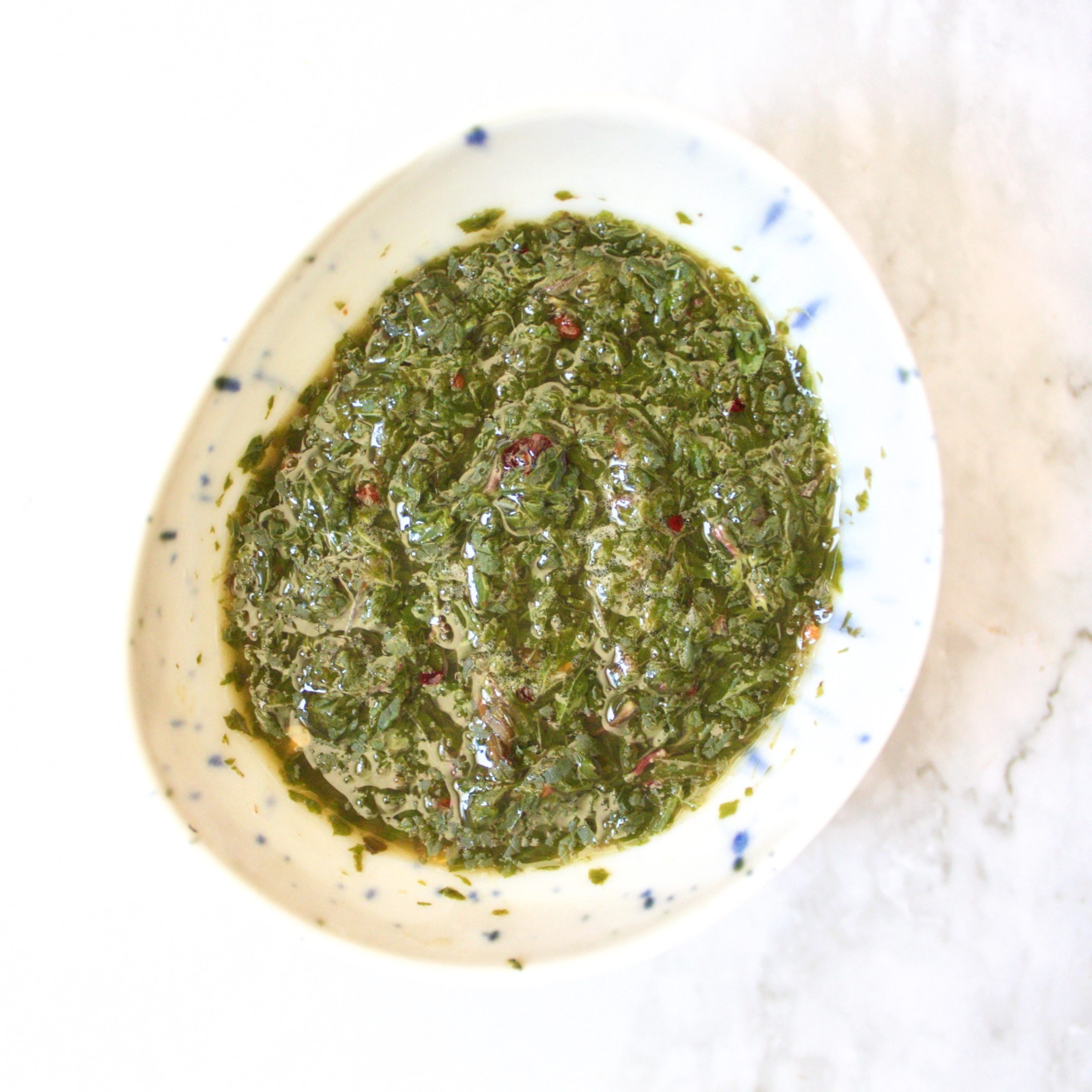 Storing this Chutney
The chutney can be made 2-3 days in advance. Just remember to put it in an airtight container. I always make sure I label the container with the date on it, so I don't forget about it!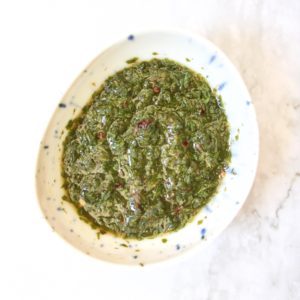 Pudina Chutney (Mint Chutney)
This fresh and bright pudina chutney is perfect when you are looking to add tartness to an otherwise quiet meal.
Ingredients
2

cups

mint leaves

2

tablespoon

lemon juice

(freshly squeezed)

½

teaspoon

salt

(or to taste)

½

teaspoon

red chili flakes

1

teaspoon

brown sugar
Instructions
Place all ingredients in a food processor, and pulse until you get the desired consistency.
Notes
Store in an airtight container, and use within 2-3 days.