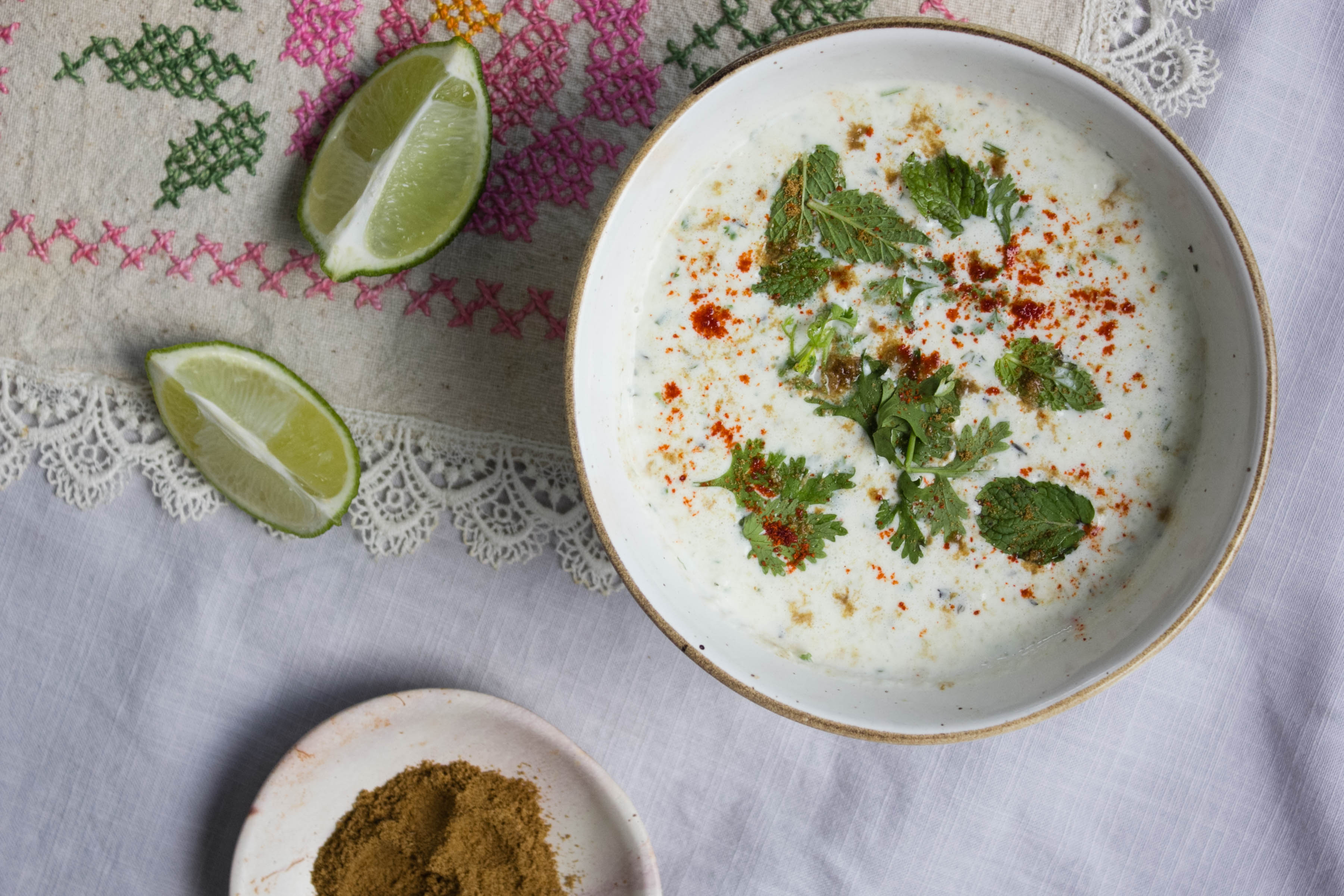 Now that America is finally catching on to the magic of savory yogurt, I feel the recipe for Albar's cucumber raita merits its own page. Variations of savory yogurt are found in many parts of the world. For instance, I really enjoyed reading about Turkish hot yogurt soup in this great piece on TASTE a couple of years ago. In South Asia, we have savory yogurt in drinks (salty 'lassi') or raita. Raita can take many forms - here Priya Krishna outlines how you can build your own raita while incorporating its key elements.
Raita is a key feature of South Asian cuisine because it serves as a cool complement to spicy food. In the case of BBQ or here, biryani, it acts as a condiment, adding moisture to an otherwise dry dish.
This great recipe for cucumber raita was initially folded in my friend's chicken biryani recipe but given that it pairs well with so many other rice dishes, it was time to give its own page. Cucumber and yogurt are a natural match. The lime juice and green chilies provide some brightness, and the cumin powder some gravitas. Pair it with biryani, pulao as well as BBQ such as chicken tikka or kebabs. Enjoy x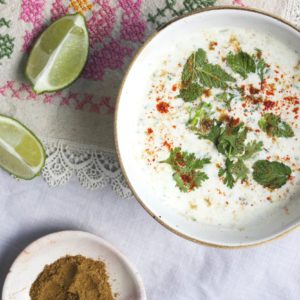 Cucumber Raita
Ingredients
16

oz

full-fat yogurt

4

mini cucumbers

peeled and roughly sliced

Handful of mint leaves

Handful of cilantro

½

green chili

½

teaspoon

cumin powder

Juice of 1 lime

Salt and black pepper to taste
Instructions
Whisk the yogurt to make it an even consistency.

Toss the sliced cucumbers, cilantro, mint leaves and half a green chili into a food processor and pulse till they are finely ground.

Fold the chopped greens, cumin powder, lime juice, salt and pepper into the yogurt. Mix well.