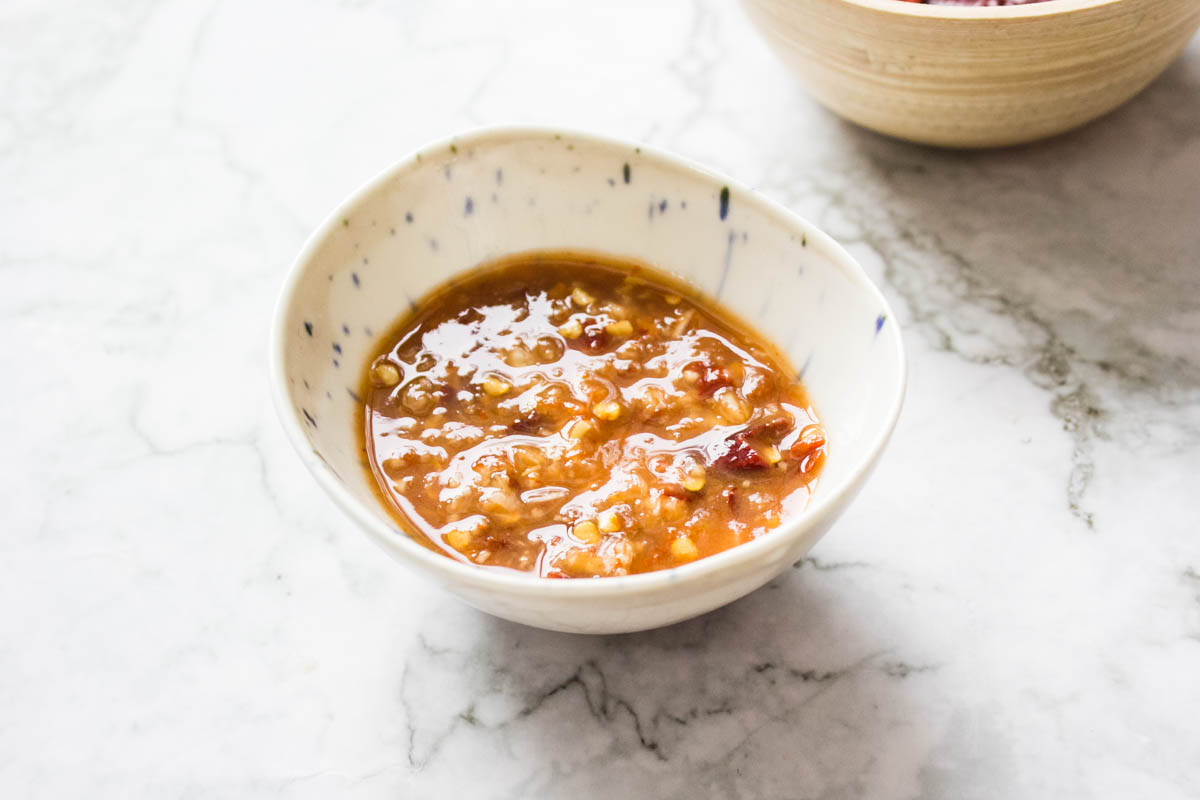 Jump to Recipe
Happy new year dear readers! What a ride it's been. 2020 was a challenging year for many. While Saptarshi and I unexpectedly lucked out in Cambodia, which remained a safe haven from COVID-19, it was a trying year for our family and friends in the US and in Pakistan. They battled isolation, job losses and in some terrifying cases, debilitating sickness. I have used the last month to reflect a lot on what I want from 2021 and frankly, the only thing that 2020 really brought to the forefront was that we really don't know all that much. For this reason, I'm deciding to step into the new year with caution and humility.
The transition of the administration in the United States and the gradual roll-out of vaccines has given me some hope. While the excitement has certainly been mitigated by distressing scenes from the capitol, and news of the painfully slow and inequitable roll-out of the vaccine, I'm trying to remain optimistic.
Meanwhile, things have undoubtedly been slow in the kitchen and on the blog. December gave me a little bit of time to revisit some of the recipes in development, one of which is an adaptation of my dadi's recipe for lahsun ki chutney – a spicy garlic chutney – that will add one hell of a punch to your meal.
The recipe doesn't yield a lot but please view this condiment as more of a habanero hot sauce than Sriracha. It's a pretty versatile condiment that can be used for a wide variety of cuisines, not just South Asian.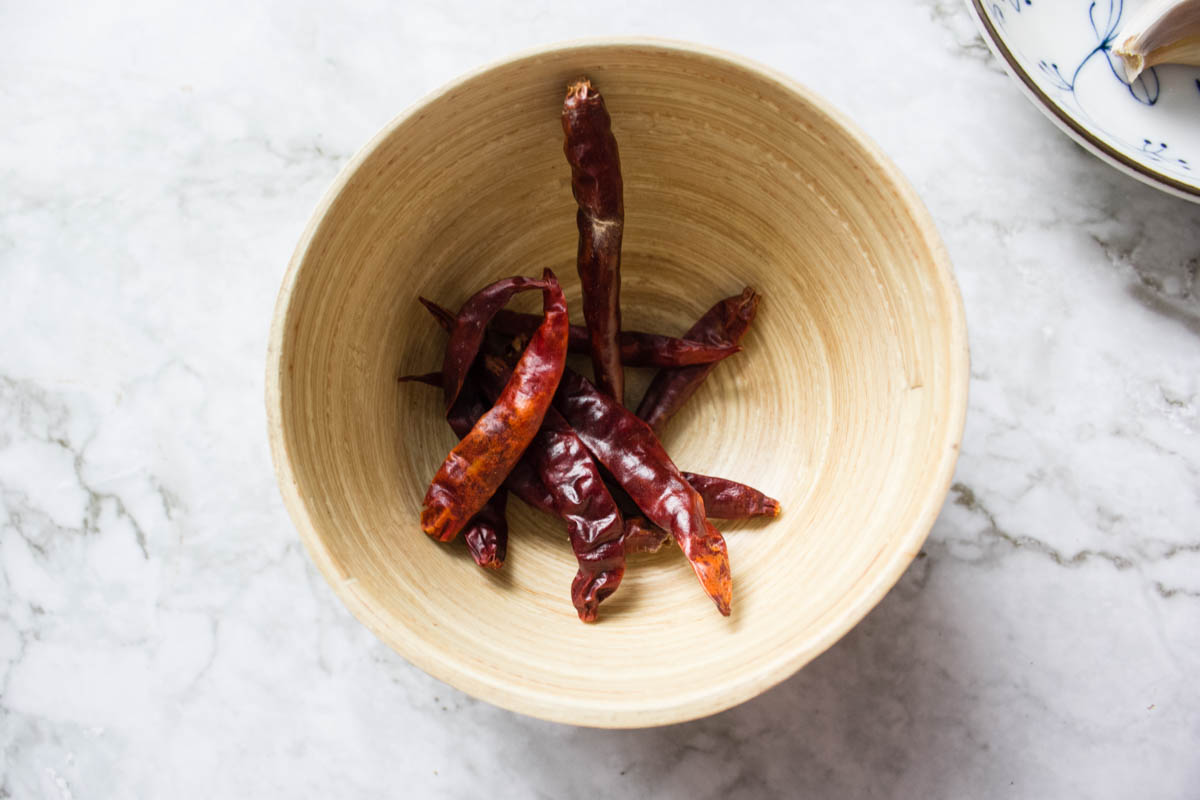 A Note about the Ingredients
I used long dried chilies that are widely available in Cambodia. In Pakistan, we mostly use the small round ones but since they are not available here except for specialty stores, I went for what was locally available. The heat of red chilies can vary widely. Since the ones found in Cambodia are quite spicy, I only used five. If using the round ones, you can probably increase the number to seven.
You can use store-bought tamarind paste or make your own. I have listed instructions on how to make tamarind paste for this chutney in the recipe below. You can always store the leftover tamarind paste in the fridge and reuse it in multiple recipes (see Punjabi style chole or bagara baingan). Tamarind paste stores well, lasting for a solid 3-4 weeks.
As mentioned earlier, this is a very spicy chutney. If you want to dial it down, I would recommend adding one teaspoon (or two) of sugar.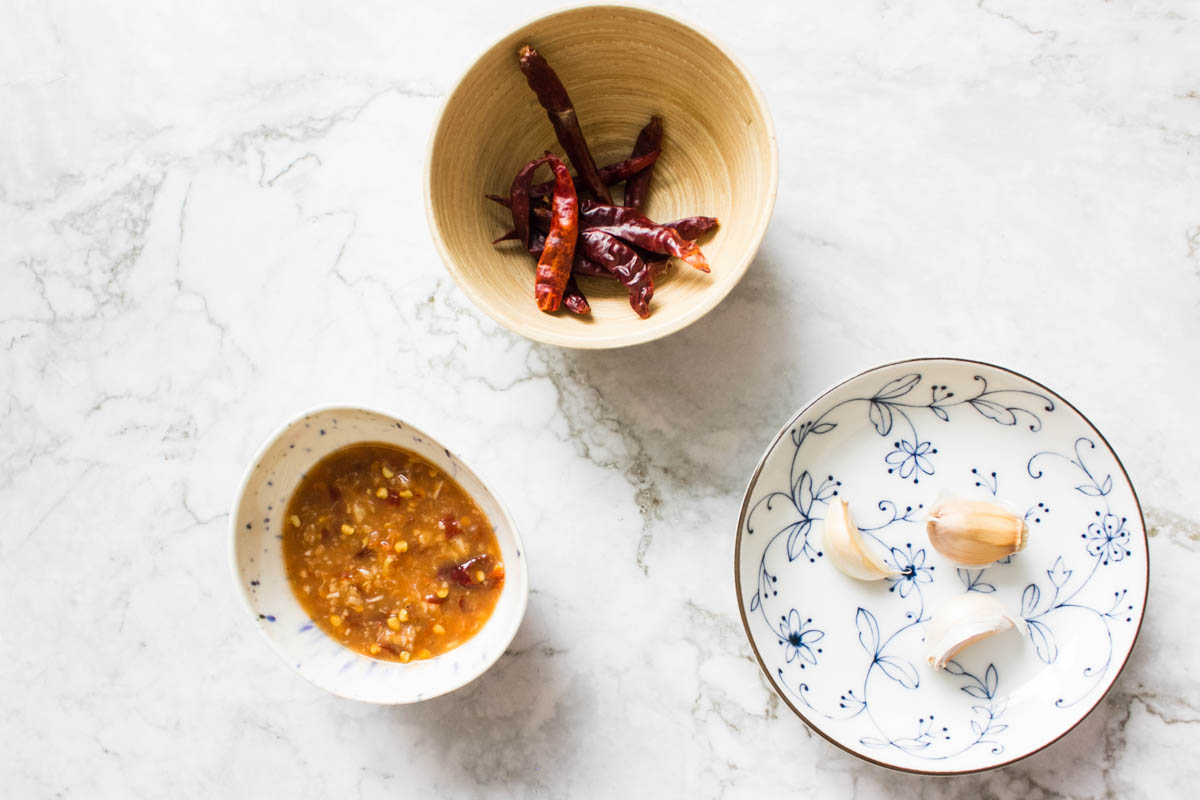 How to Store This Garlic Chutney
If you store lahsun ki chutney in an airtight container in the fridge, it's best used within 3 – 7 days. If you store it up for up to two weeks, it won't go bad but it won't taste just right either. What makes this chutney great though is that it goes well with a wide variety of dishes. It works really well with a mildly flavored pulao like chana or mutton pulao; or BBQ dishes like this chicken tikka.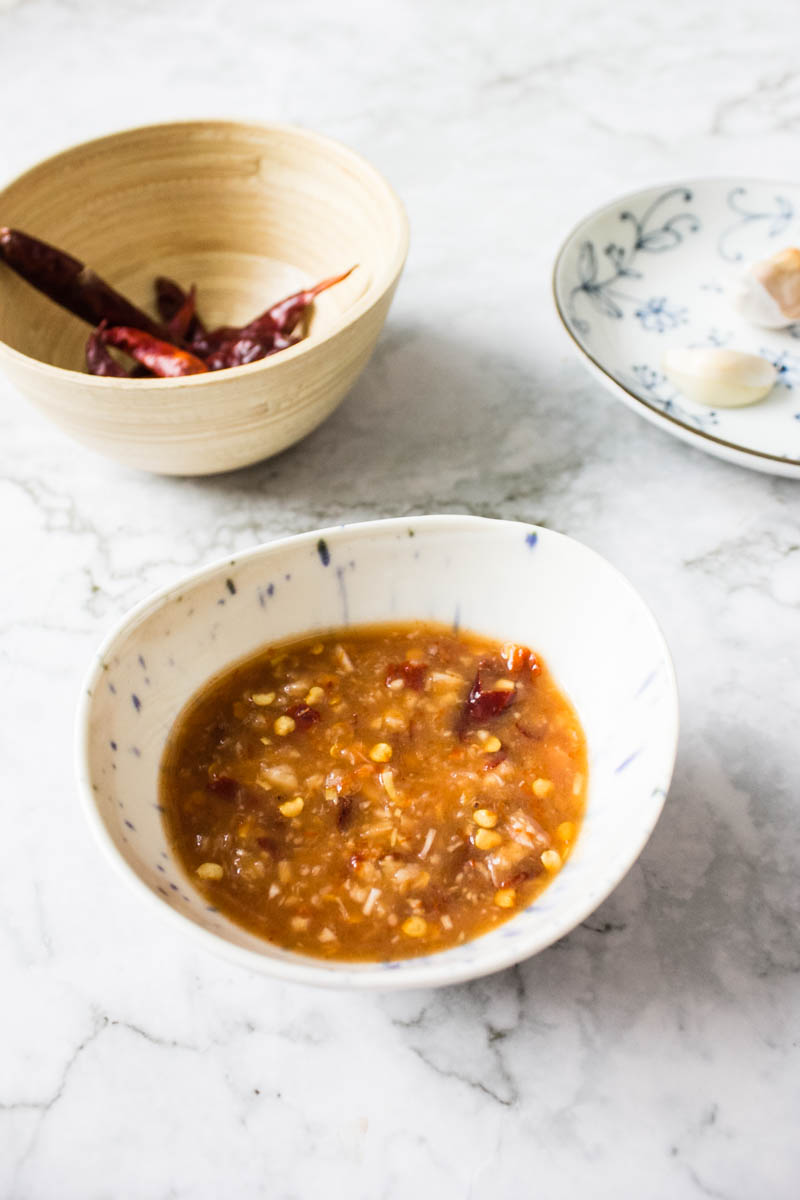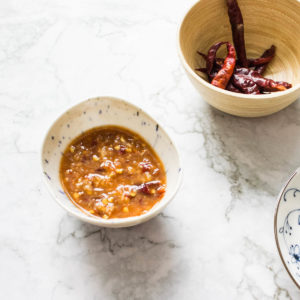 Lahsun Ki Chutney (Garlic Chutney)
A gorgeous spicy, tangy chutney that is perfect for adding punch to your pulao or grilled meats.
Ingredients
4

tablespoon

tamarind paste

or 50 grams of tamarind pulp in ½ cup water

5

dried red chilies

1

teaspoon

salt or to taste

8

garlic cloves

peeled
Instructions
Soak dry red chilies in ¼ cup hot water for 15 minutes.

If making fresh tamarind paste, soak about 50 grams of tamarind pulp in hot water. Once the water has cooled down, about 15 minutes, squeeze the tamarind pulp well separating the paste from the fibers. Using a strainer or sieve, drain the paste into a bowl. Set aside 4 tablespoon for the chutney and store the rest in an airtight container in the fridge.

Remove the dried red chilies from the water and place in food processor along with peeled garlic cloves, salt, tamarind paste. Pulse for 15-30 seconds till you get the consistency you want.