Jump to Recipe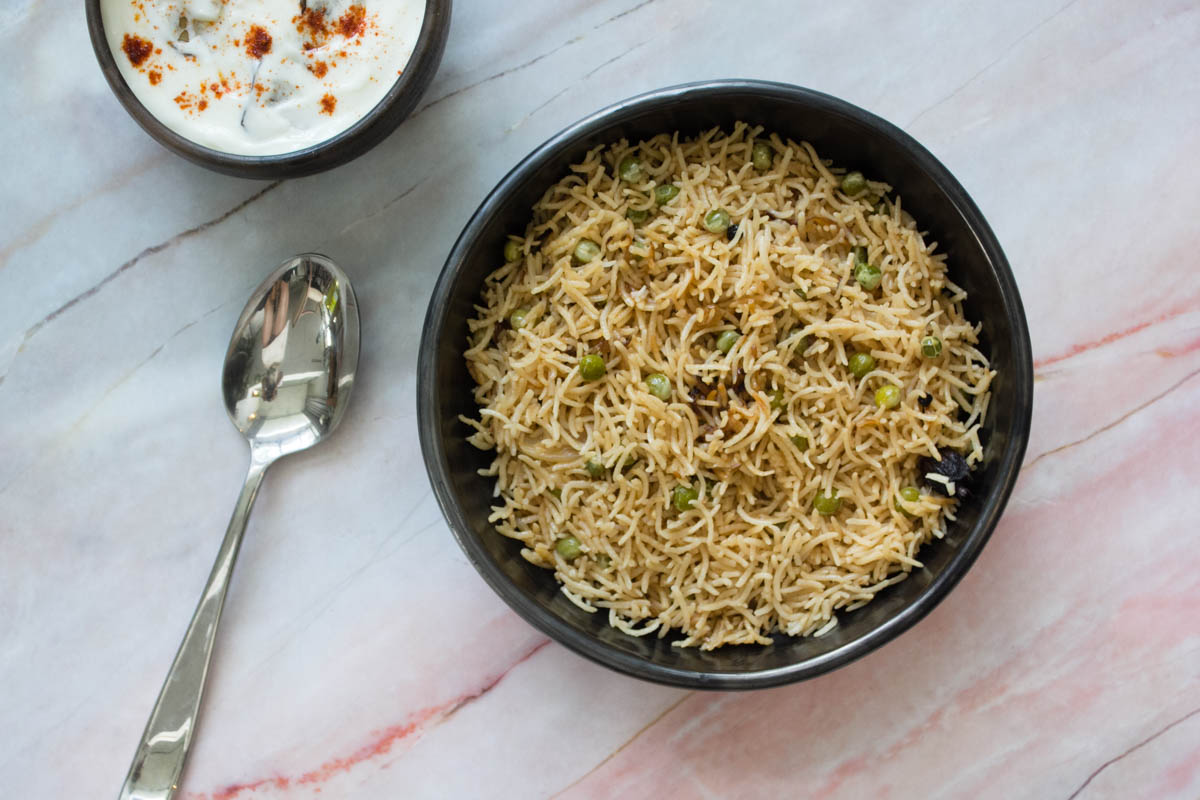 Jump to:
Are you all pulao-ed out by now? I hope not because here I am with a trusted Jillani household classic – matar pulao. It's not the most glamorous recipe, I know. But it's a trusted one that would frequently make its way to the Jillani dinner table. It's a lot more versatile than some of the other rice dishes I have featured in the sense, it pairs well with a ton of dishes. My personal favorite is with shami kebabs and some form of raita, preferably dahi baingan. It's also one of the first Pakistani dishes I experimented with when I was in graduate school and learning to cook for the first time.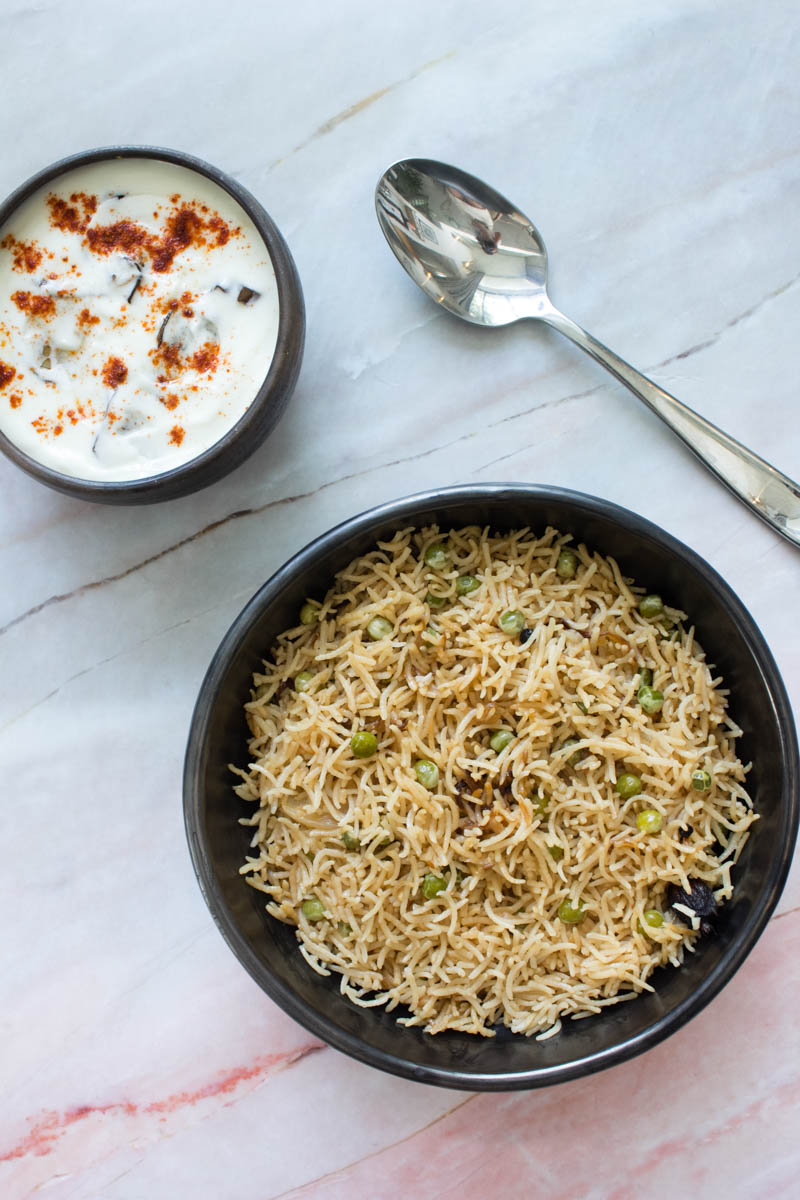 The Basics of Pulao
Since I still struggle to make roti (I know, embarrassing), I frequently make pulao as a side to my Pakistani dishes. I recently did a small online class on the fundamentals of pulao so you can get super comfortable making and playing around with it. Here's what I shared:
While in Pakistan when you say 'pulao', people immediately think of some type of meat pulao, the truth is that there are probably as many vegetarian versions of pulao as there are meat ones. Pulao or pilaf is rice cooked in broth. For meat, bone broth of red meat is considered the most flavorful but that doesn't mean you can't make vegetarian pulao. See next tip.
The browning of onions maybe the most important steps of the pulao. As Saliha, author of Khazana, wisely told me for this piece on TASTE, "too pale, it's flavorless…too dark, too sticky." You want to fry the onions till they are a nice medium brown color.
The incorporation of aromatics or whole spices is critical. While I have seen people use ground spices in pulao, that is controversial. It creates a sharper flavor that distracts from the pulao's primarily aromatic nature. You can however, play around with the range and quantity of the aromatics. The classic ones are black cardamom, whole cumin seeds, cinnamon sticks, whole peppercorns and cloves as used in the recipe.
The "dum" process maybe the second most important step of pulao. Used in both biryani and pulao, it's when you let the rice steam on very low heat towards the end. It's what gives pulao and biryani that lovely fluffy quality. You want each rice grain to be separate.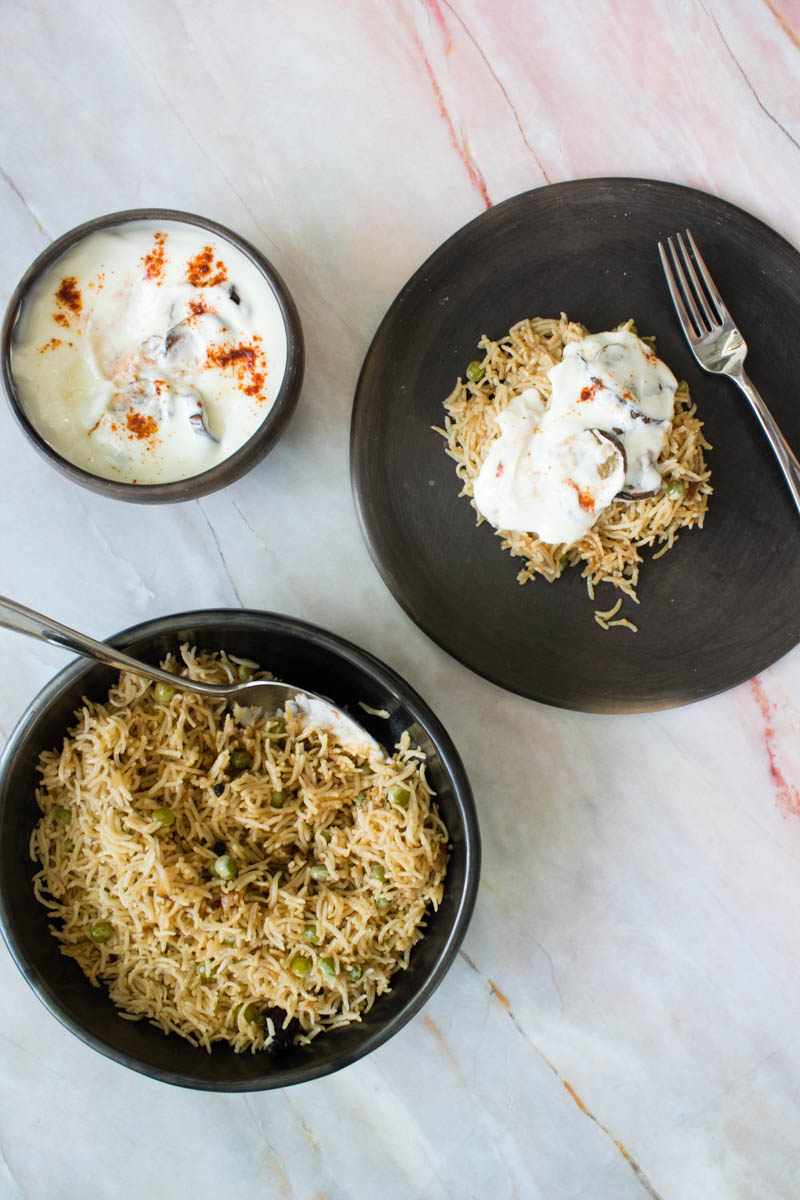 With these four tips and this crazy easy recipe for matar pulao, you are on your way to becoming a pulao expert. Enjoy!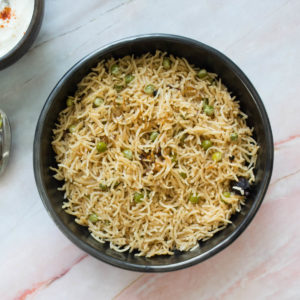 Matar Pulao Recipe
A Pakistani household classic, matar pulao is the perfect rice dish to mop up vibrant meat curries or serve alongside a dollop of savory yogurt and salad.
Ingredients
⅓

cup

oil canola/sunflower/vegetable

1

medium yellow onion

sliced in half rings

1

teaspoon

crushed ginger

1

teaspoon

crushed garlic

1

black cardamom

1-

inch

cinnamon stick

1

bay leaf

½

teaspoon

black peppercorns

½

teaspoon

cumin seeds

1

cup

peas

2

teaspoons

salt or to taste

2

cups

rice
Instructions
Heat oil in a stockpot and add onions. Fry on medium-low heat until they are a medium golden brown, about 12 minutes.

Add crushed ginger and garlic, and fry for 30 seconds.

Add whole spices (cardamom, cinnamon stick, bay leaf, black peppercorns, cumin seeds) and fry for 1 minute.

Add peas and fry for a few seconds.

Add 4 cups water, salt and rice. Bring to boil.

Lower to a simmer, and let the water boil out, about 10 minutes.

Once the water has boiled out, remove from heat. Wrap a tight-fitting lid with a cloth and place it firmly on the pot. Bring the dial back to the lowest point and let the rice steam for 12 minutes.

Remove from heat, place in serving dish and fluff the rice with a fork.