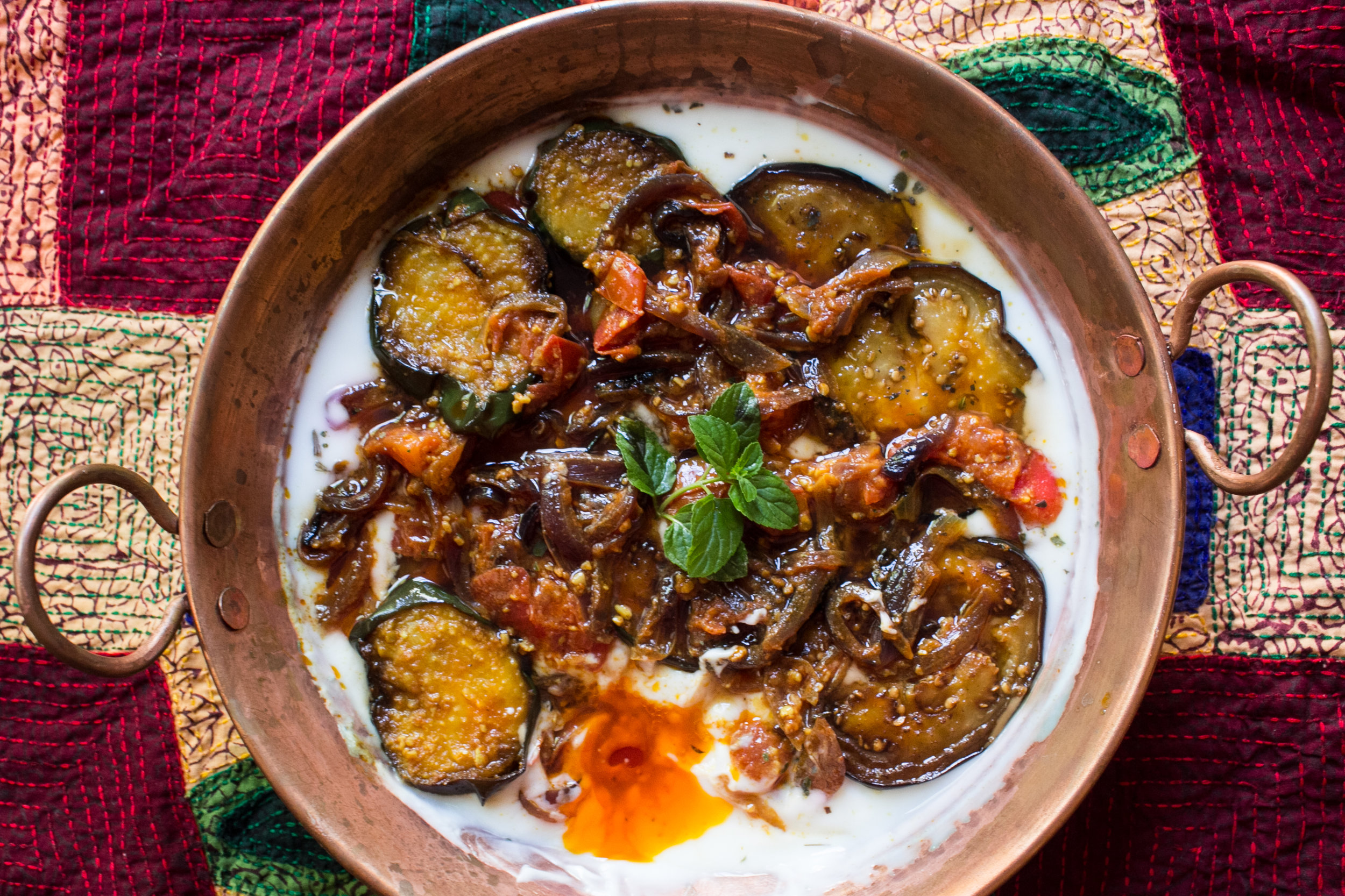 Jump to Recipe
While I was in Pakistan, I worked on a story for TASTE on Afghan food in Islamabad. Speaking with restaurant owners, students, professionals, I realized how little I knew about a community that had been living in the same city as me for a generation. I wanted to learn more, especially about Afghan home cooking so I reached out to an old student and family friend, Nur.
Nur's paternal grandmother ("dadi") was from Kabul. She loved to cook and entertain, and showed Nur's mother, Riffat how to prepare many Afghan classics. Riffat in turn, taught Nur.
When I went over, there was already pulao on the table but Nur said that she wanted to make something a little more special. Inside the kitchen, there was a line of colorful ingredients – bright red roma tomatoes, spring onions, spinach, dill, mint, eggplant, onions, green chilies, red beans, chickpeas – chopped, prepped and ready to go. We were going to be making Ash, an Afghan spaghetti or an Afghan soup (depending on how you want to look at it) and Banjan Borani (or Borani Banjan). I was thrilled.
Needless to say, I had a blast and left Nur and Riffat's home happy, with a full belly.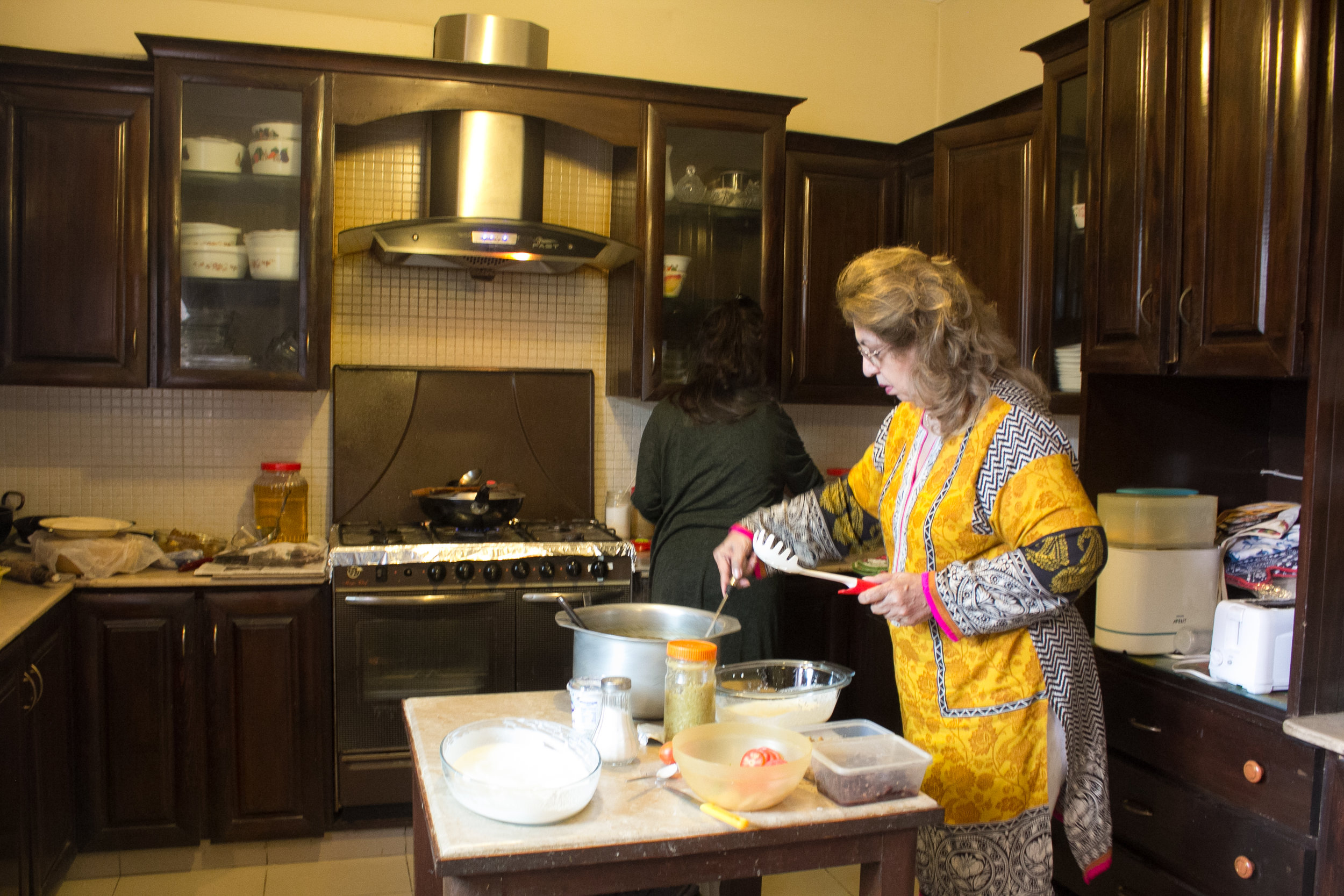 As I began to compile the notes and photographs from our cooking session, my story for TASTE, "End of Afghan Cuisine in Pakistan?" got published. When my friend, Mehreen, a reporter shared the story, we were hit with a barrage of xenophobic tweets about Afghans. While this is probably nothing new for Mehreen or any other journalist writing about Afghan refugees or the Pashtun Tahafuz Movement, it was certainly surprising for me. As I began to go down the black hole of the #GoAfghaniGo hashtag, my head began to spin.
I was reminded of how I felt during an interview when I had asked a Pakistani restaurant owner and long time resident of Peshawar Mor, often referred to as "mini Afghanistan" in Islamabad, whether he mingled with any of his Afghan neighbors. He gave me a slight smile and then whipped out the Pakistani equivalent of a neighborhood watch committee card, saying "It's my job to keep an eye on things here. Make sure everything stays safe". My heart sank.
As I was going through the tweets, I was thinking of my colleague, a young Afghan woman who had spent some time in Pakistan after her and her family fled Kabul. While she told me this smiling, eager to swap jokes in Urdu, I was too afraid to ask her any follow-up questions, afraid of what I might hear. I was also thinking of the 17-year old busboy at Khyber Restaurant, who worked 14-hour days to put his younger brother through school. Or Mohammad Ali, a handsome young server who played football every evening at Jinnah Stadium and spoke of how much he loved Islamabad and how this was his home.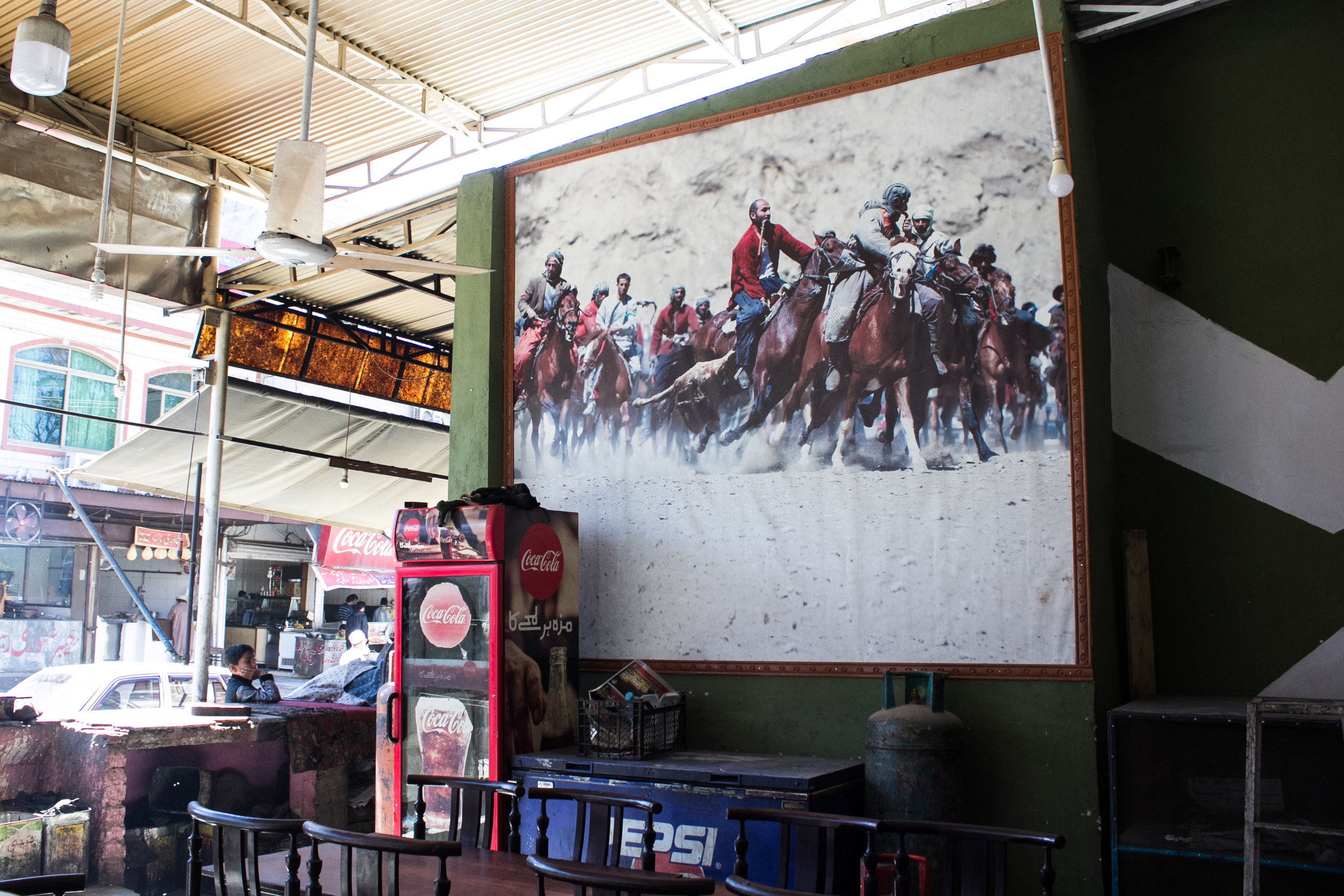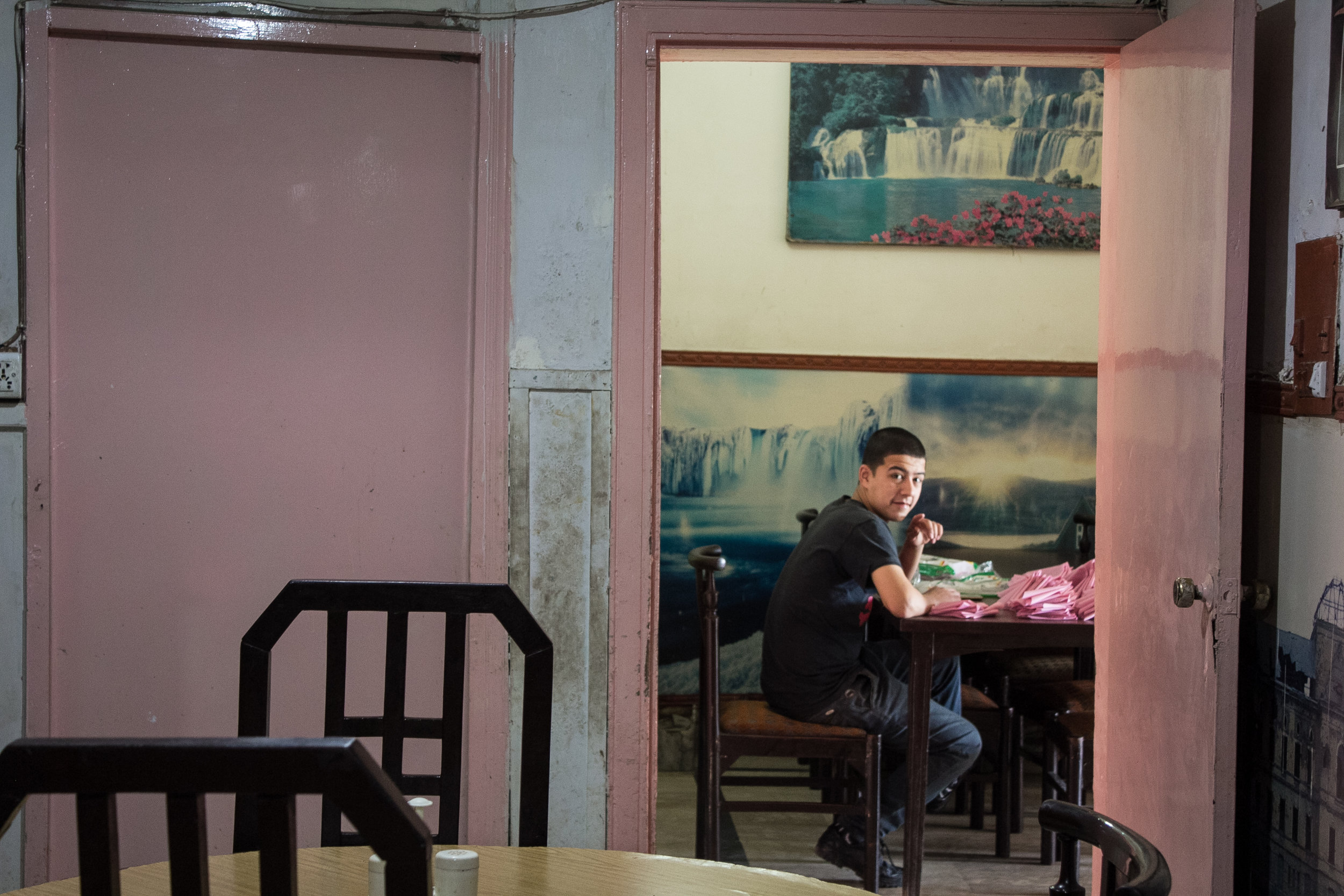 Seeing the "alt right" Pakistan script run alongside the "alt right" American script is dispiriting. But when it begins to get too much, you have to remind yourself to take strength from the love and perseverance of others. So I turned my attention to the amazing staff at the Afghan Studies Center of the Center for Research and Security Studies – Sitwat and Saddam – who went out of their way to help with the TASTE story in order to support their own mission of improving cross-cultural understanding between the two countries.
I reminded myself of Zafar Khan, co-founder of Kabul Restaurant who persevered in making his business grow and succeed; hoping for better relations despite what I imagine were decades of living through anti-Afghan hysteria in Pakistan. I thought of the moment when he stopped me just as I was stepping out the door after concluding the interview to say, "Whenever the article comes out and people overseas learn more about the issue, I really hope it can play a small part in helping improve Pakistan-Afghan relations".
And then of course, I turned my attention to Nur, a young mother of a 2-year old who chooses to spend long hours in the kitchen to honor her Afghan heritage.
Here's the first of two recipes, Banjan Borani, a fuller and more colorful variation of the Dahi Baingan my own grandmother would make. Recipe for Ash is forthcoming.
Ramzan Mubarak everyone!