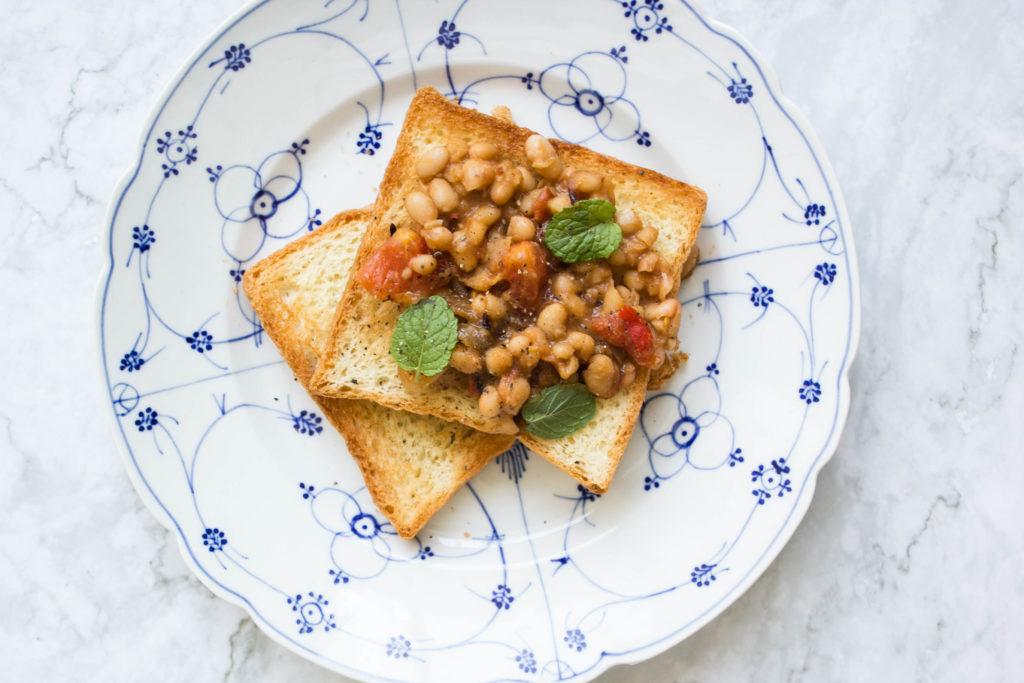 Jump to Recipe
In 2019, Saptarshi and I made a conscious effort to eat less meat. While initially it was a challenge given that we had meat as a main for every meal, it's become easier every month (see vegetarian recipes here). I have especially grown to rely on legumes as a staple (thank you dal!), and developed a special affection for white beans. My go-to weeknight meal was white bean pasta. I had never really seen white beans incorporated in Pakistani recipes till I found a lobia masala recipe in the Salt'n Pepper Village Cookbook. Being the food nerd that I am, I got excited and immediately got round to testing and tweaking the recipe for the blog.
This lobia masala is an incredibly easy recipe that is perfect for busy (or lazy) weeknights. I find white beans to be quite beautiful and flavorful in their own right and wanted to avoid over-cooking or over-spicing them. So in this recipe adaptation, I pared down the spices significantly to give them some breathing room. I used canned cannellini beans in this recipe but you can use any variety. I LOVE having them with toast but you can also enjoy them with naan or roti/chapati.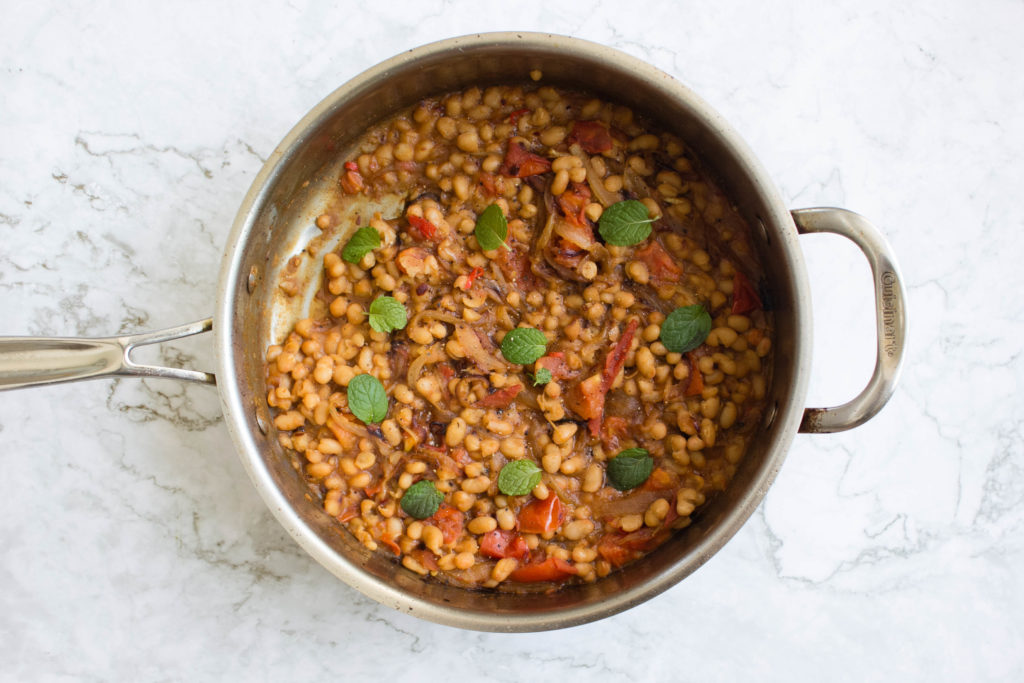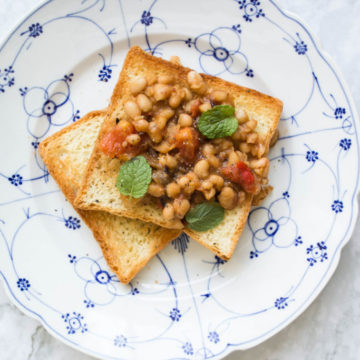 Lobia Masala (White Beans with Tomatoes)
This Pakistani style lobia masala (white beans with an onion-tomato base) is an easy vegetarian meal that is perfect for busy weeknights.
Ingredients
2

tablespoon

canola/sunflower/vegetable oil

1

small yellow onion

thinly sliced in half rings

2

roma tomatoes

roughly chopped

½

teaspoon

salt or to taste

½

teaspoon

red chili flakes

½

teaspoon

coriander powder

1

teaspoon

crushed ginger and garlic

1 15

oz

can white beans

Cilantro for garnish
Instructions
Heat oil in saucepan. Add chopped onion and fry on medium-low heat until evenly brown, about 10 minutes.

Add crushed ginger and garlic and fry for roughly one minute, until fragrant.

Add coriander powder and red chili flakes, and fry for another minute.

Add chopped tomatoes and fry on medium heat for 10 minutes.

Add white beans and fry for 5 minutes.

Remove from heat, place in serving bowl and garnish with cilantro and diced chili.
Notes
I personally love these beans with toast but they are also great with chapati/roti.