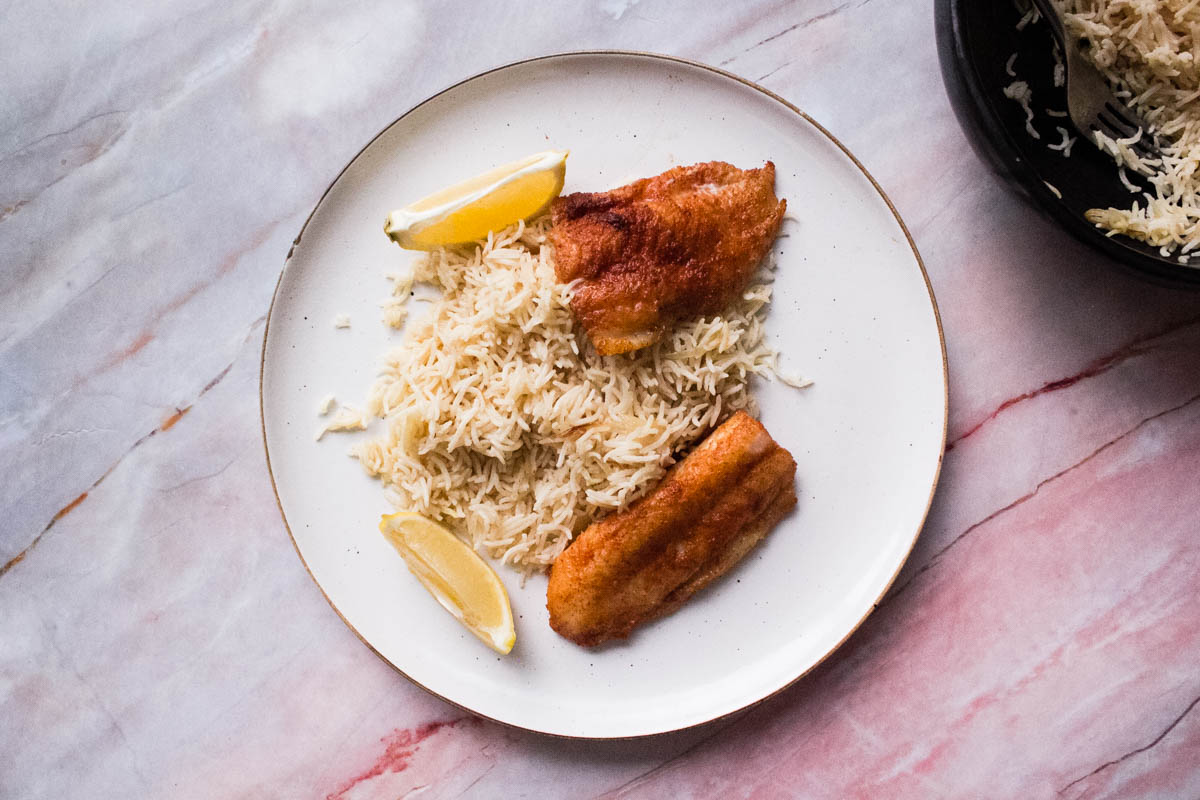 Jump to Recipe
I'm so excited to feature Pakistan Eats first guest post! Hina is a writer and amateur photographer from Toronto, Ontario. Her work has appeared in VICE Canada, HuffPost, the CBC, and Matador Network. Hina's writing is charming and provocative, and she has recently begun to write about food. Here she shares the recipe of Frontier style fried fish (specifically freshwater trout) that she enjoyed during her travels. You can find her on Twitter and Instagram. 
Pakistan has been named one of the '10 coolest places to visit in 2019' by Forbes.
When I first read the news, my initial reaction was that of excitement - "Finally!" I thought to myself. Within the span of a few seconds, I felt that excitement give way to annoyance and a hint of jealousy. "I don't want others knowing how beautiful my country is," the other voice objected in my mind.
In August 2018, I travelled to Pakistan with my mother and the two of us went on an Eat Pray Love-esque private tour of the North. Over 12 days, along with a car and seasoned driver provided by the tour company, we journeyed to Naran, Hunza Valley, Gilgit, Shogran Valley, Abbottabad, Murree and Nathiagali. It was my first time traveling to those parts of the country since I was a child. The last time I was there was almost two decades ago with my family.
Pakistan's Northern Areas have always been sacred to me. My earliest memories in life involve seeing my father navigate unpaved terrains of the North in our 4-wheel Land Cruiser, while my brother and I watch on from the back seat. My mother holds her breath as Dad expertly steers the car on a narrow cliff, with no safety or rails to keep us from plunging down into the deafening, rapid waters of the Kunhar River. It's summer, and the melting glaciers create the perfect conditions for deadly landslides capable of washing away entire trucks in their destruction. But Dad is unafraid, and the call to adventure is too great for him to be deterred by minor details like lack of roads or infrastructure. No, we must go together as a family to explore our majestic country, despite dangers posed by the forces of unbridled Mother Nature.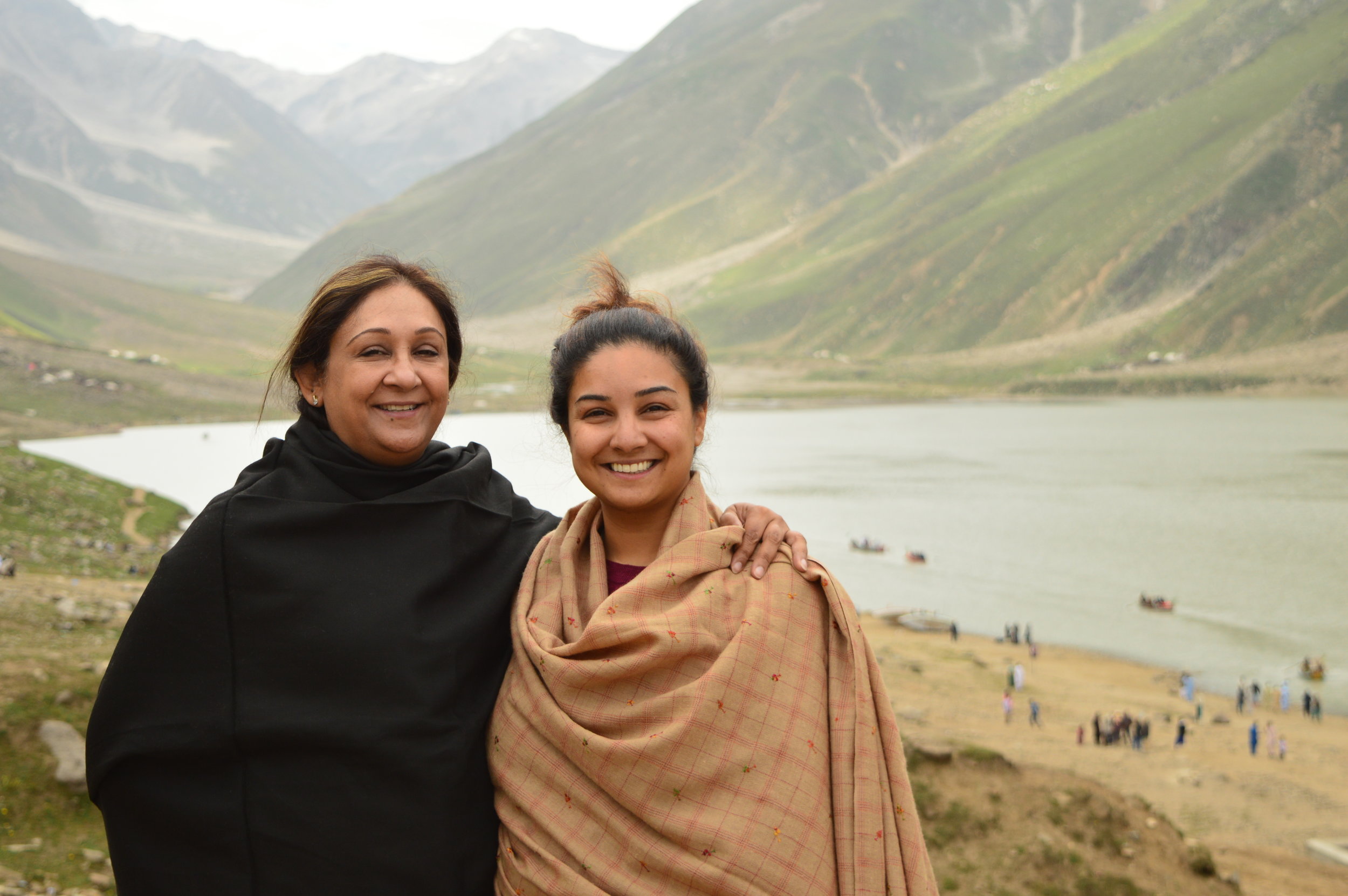 By the time I was a teenager, I had travelled to most of the cities and valleys in Khyber-Pakhtunkhwa (then known as NWFP). Peshawar, Abbottabad, Ayubia, Naran, Swat; I had seen them all, gazed upon the awe-inspiring and unrivaled beauty of the world's highest mountain ranges - Karakoram, Himalaya and Hindu Kush. But back then, I was too young to appreciate what so few people (even within Pakistan) get to experience. It was only when I left Pakistan, I grew older and went in search of my Pakistani self, I realized how fortunate I was to grow up there. I got to see, first-hand, the exquisite and untouched natural splendor of one of the most misunderstood countries in the world.
After a 15 year hiatus from my roots and past, I went back. I went back to all those places my father had so gallantly taken my family and I in the summers of my childhood. From Naran, we took a Jeep up to Lake Saiful Muluk, the highest lake in Pakistan. The 9km Jeep ride up the mountain was as treacherous as I remembered, while my 53 year old mother recited Bismillahs next to me like a broken record as we did our best not to look out the windows.
Once at the lake, we were greeted by local shop owners inviting us to sample their samosas, pakoras, and chai. My mother and I obliged, and sitting on charpais sipping piping hot, meethi chai, we reminisced about our lives. Mom told me how scared she had been on some of the trips Dad took us on when I was a kid, but after the dangerous journeys, she always felt the risks had been worth the rewards. I agreed.
That evening, Mom and I had a bona fide, Pakistani trout for dinner, caught and cooked right in front of our eyes as we sat on the bank of the Kunhar River. Listening to the gentle breeze of the wind and the calm flow of the river, Mom and I looked off into the distance, in silence lost in our own thoughts and memories. "It's a tragedy the world doesn't know how beautiful Pakistan is," I thought to myself.
Even though I have this longing for people to see and know Pakistan as I've always known it, there's a part of me that wants to keep the Pakistan of my childhood preserved just for me; pristine and unspoiled. Going back to find the places and landscapes that have become the foundational memories upon which I've built the rest of my life, there's a melancholic desire within me to keep my home secluded from the rest of the world. But of course, that's just a selfish dream for me to keep what was never mine alone.
As time marches forward, Pakistan will have its day in the sun. The secrets its hidden so well from the outside will be revealed, and the world will be better off for it.
For my family and I, we'll always have the North.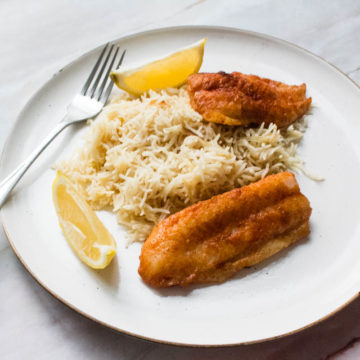 Frontier Style Fried Fish
This is a simple recipe meant to highlight the natural flavors of freshwater trout but can be adapted for any type of white fish. It only uses a few ingredients and can be enjoyed with a pot of desi brewed chai on the side.
Ingredients
1 ½

pound

fish fillet, preferably freshwater trout

cleaned and sliced in 4 pieces lengthwise

1

tsp

salt or to taste

2

teaspoon

red chili powder

¾

cup

oil or as needed

canola, vegetable or sunflower
Instructions
Pat your fish fillet dry with a paper towel. Generously season it with salt and red chili powder and set aside to marinade for 15 minutes.

In a deep saucepan or wok, heat oil. When hot, carefully place the fish fillet in the wok with a slotted spoon and fry each side for about two minutes or until golden brown.

Drain on paper towels or newspaper.

Serve with naan and lime or lemon wedges.