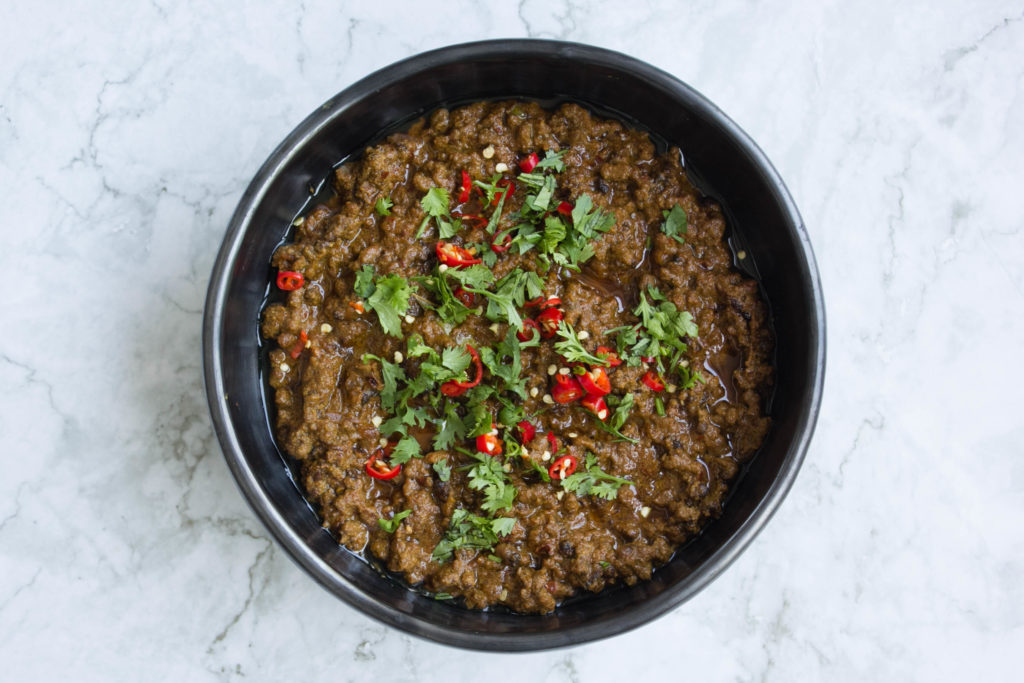 Beef keema is one of my favorite South Asian dishes. I normally prepare it with a tomato and onion base (see Kulsoom's recipe here). So was intrigued when I found a recipe in the Salt'n Pepper Village cookbook that completely omitted tomatoes. The book's recipe instead asks for a generous amount of yogurt that adds both tartness and creaminess to the dish.
The Salt'n Pepper Village cookbook is one of the many Pakistani cookbooks that I brought back from Islamabad this August. Pakistani food bloggers often talk about the dearth of Pakistani cookbooks and so I went on a bit of a hunt this time to find some (Mr. Books has a surprisingly good collection FYI). The Salt'n Pepper Village cookbook by the founder of the Salt'n Pepper restaurant empire, Mahmood Akbar, is definitely one of the more comprehensive and interesting ones I picked up. It focuses on traditional Pakistani recipes but features a mix of popular and unusual dishes (think chicken tikka alongside green tomato curry).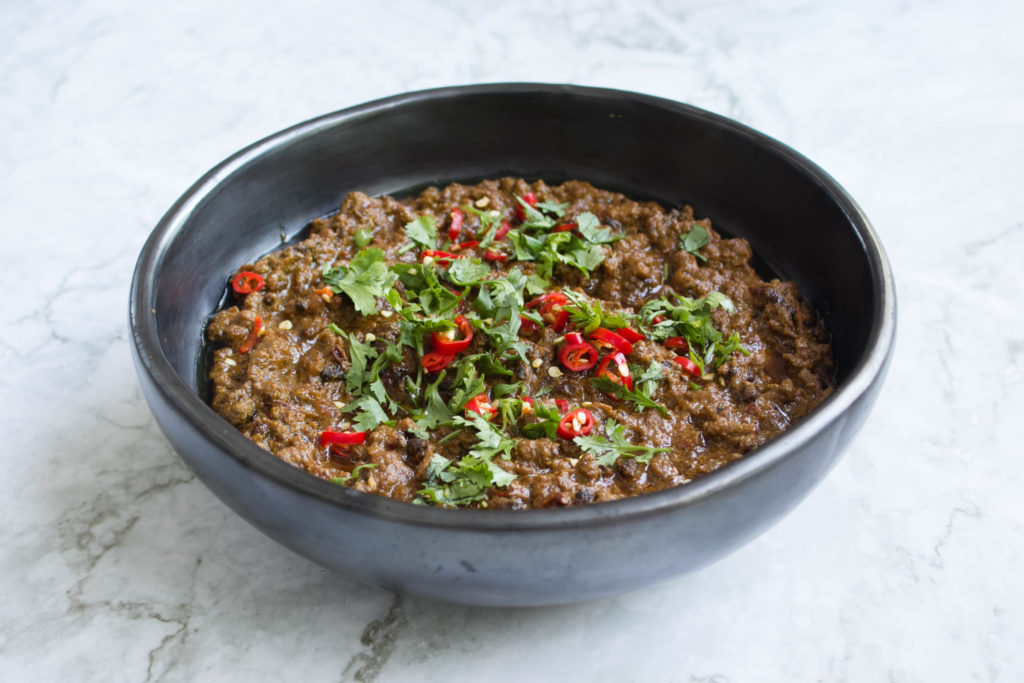 Tips to Make Beef Keema
The quality of the meat matters! Since the dish requires few ingredients, it really pays to buy quality beef. I would also recommend draining the meat to remove blood and excess water before preparing it.
Many people are nervous about cooking with yogurt due to the risk of curdling. You can prevent that by letting the yogurt come to room temperature before adding it, lowering the heat of the saucepan, and adding it right towards the end of the dish.
You can adjust the level of oil and water in the dish depending on your preference. Just keep an eye on the beef as it cooks, stirring every few minutes to ensure that it's not sticking to the bottom of the pan.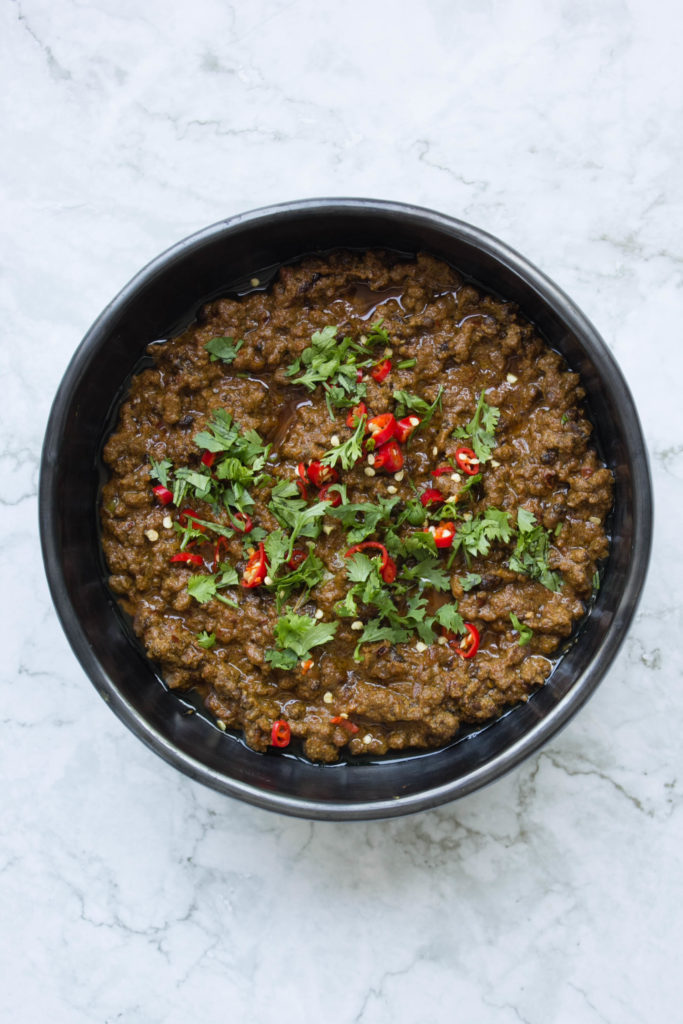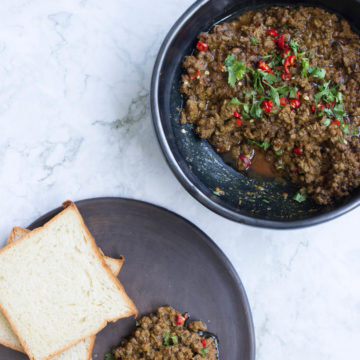 Beef Keema (Ground Beef)
Ingredients
⅓

cup

oil

canola/sunflower/vegetable

1

large yellow onion

thinly sliced in half rings

1

tablespoon

ginger and garlic paste

4

green chilies

sliced lengthwise

1

lb.

ground beef

1

teaspoon

salt or to taste

½

teaspoon

turmeric powder

1

teaspoon

cumin powder

2

teaspoon

coriander powder

1

bay leaf

4

cloves

½

inch

cinnamon stick

1

black cardamom

1

teaspoon

red chili powder

1

cup

yogurt

brought to room temperature
Instructions
Heat oil in a medium-sized saucepan. Add onions and fry on medium-low heat till evenly brown for 10 minutes.

Add crushed ginger and garlic and fry for 30 seconds.

Add green chilies and fry for 30 seconds.

Add ground and whole spices and fry for 1 minute. Add a splash of water to deglaze the pan if needed.

Increase heat to medium and add ground beef and salt. Fry till no longer pink, about 5 minutes.

Add 2 cups water and bring to a simmer. Lower heat, cover and let the beef cook for 30 minutes. Stir occasionally to make sure it doesn't stick to the bottom of the pan.

Add yogurt and stir continuously on medium-low heat for about 8 minutes.

Remove from heat, place in serving platter and garnish with finely chopped cilantro and chilies.