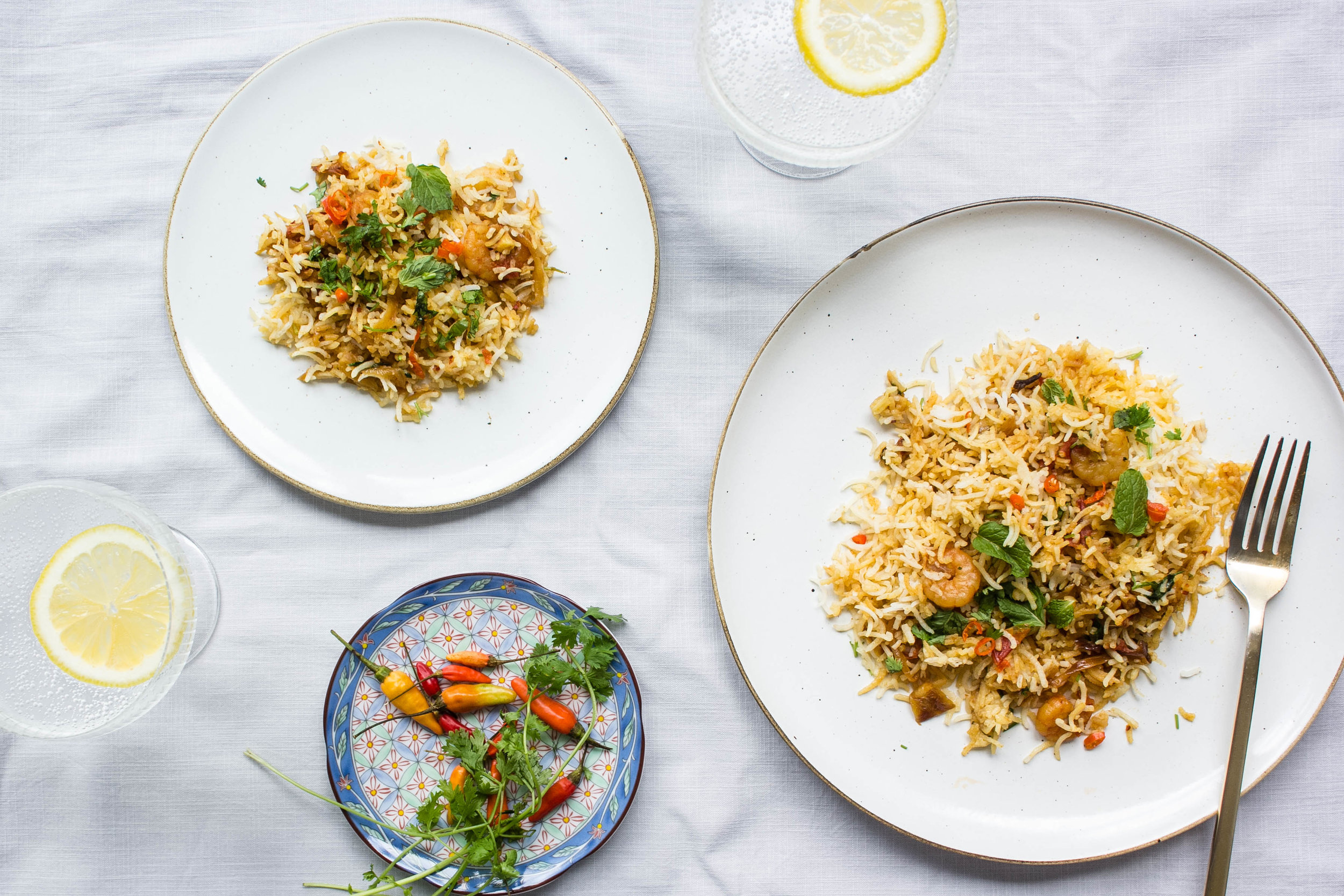 I have been thinking a lot about biryani these days. While I never grew up eating it at home, it's what I make every time I host. I served this chicken biryani at the first two supper clubs I hosted and am pretty comfortable making it now. The biryani I make is 'kachi biryani' where you cook the rice and meat separately, and steam them together at the end. I'm not particularly snooty when it comes to food and find that while people can be quite picky about biryani, given how democratic and versatile the dish is, sometimes you don't need to overcomplicate it. That's why I love this recipe.
I first made it in DC a few months ago and immediately wondered why it took me so long to jump on the prawn biryani train? As far as biryanis go, this one is pretty easy to make and can feed a crowd. The recipe below has been adapted from Sameen Rushdie's Indian Cookery – I know, I know, I have been talking about this book ad nauseam but for anyone who likes to cook Pakistani and North Indian food, it's the one cookbook to get. It covers a wide variety of classics and provides several fantastic sample menus in the beginning of the book. Long story short, buy the book! It's amazing.
I hope you enjoy the recipe and dish as much as I do.