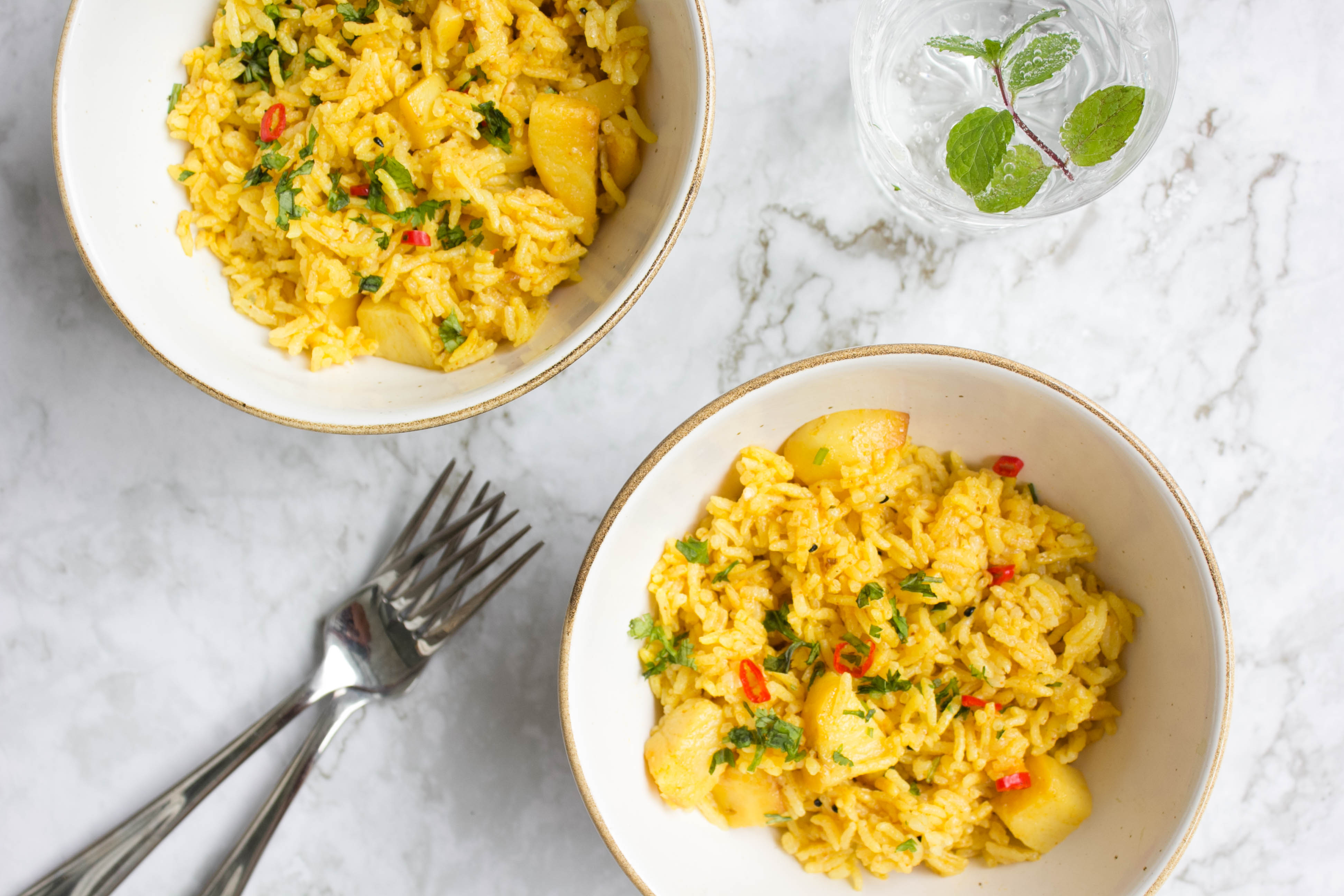 While I was in Pakistan, my mother asked me to include a tahri recipe on the blog. Tahri is a yellow rice dish that has many variations in Pakistan and north India. A quick Google search tells me that the dish is considered part of Awadhi cuisine, which is native to Lucknow, a major culinary center in north India. While my mother's family is not from that region (her family migrated from Ludhiana in Eastern Punjab), Lucknow's cuisine has had far reaching impact on the food of Muslims in the sub-continent. Although tahri did not appear on our dinner table as much, I have seen it eaten in multiple households.
There are many variations of tahri. The recipe I shared is a very simple one that includes potatoes. When I shared the photo of Instagram, it was great to hear how people grew up with so many different variations of tahri. My friend, Pooja whose family comes from Sindh, grew up with a version of sweet tahri that she wrote beautifully about for NPR. Another reader's family would prepare it from meat leftover from the night before. I had no idea that tahri was this popular and that every family had their own version.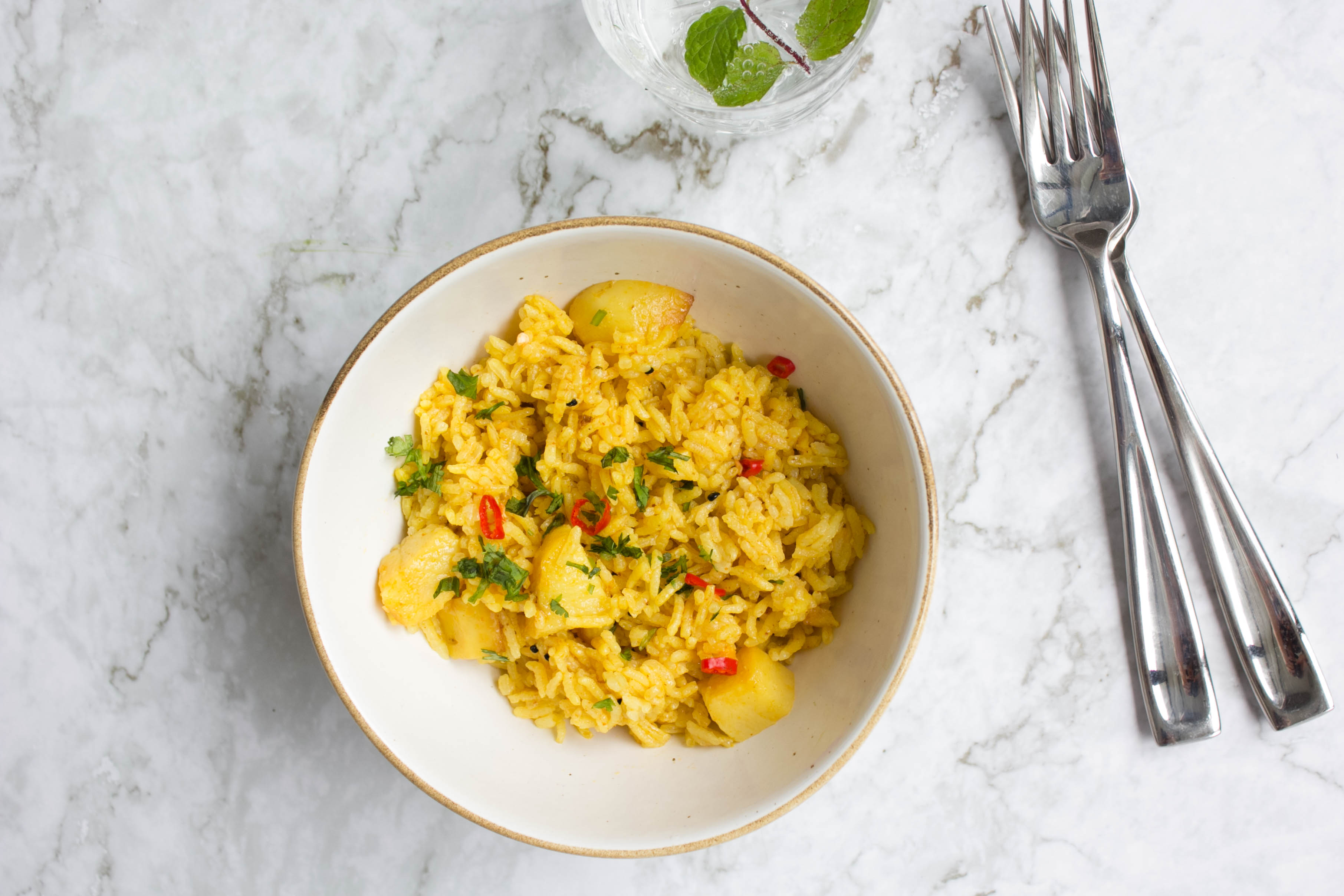 My mother says that tahri is a classic summer dish that can be enjoyed with a little side of green chutney. I also enjoy it with yogurt and a couple of teaspoons of my favorite Sambal chili paste. Given how easy it is to prepare and comforting to eat, I am a little shocked that it took me so long to cook and share it on the blog. But here it is, and I hope it will become an everyday go-to for you in the same way it has for me.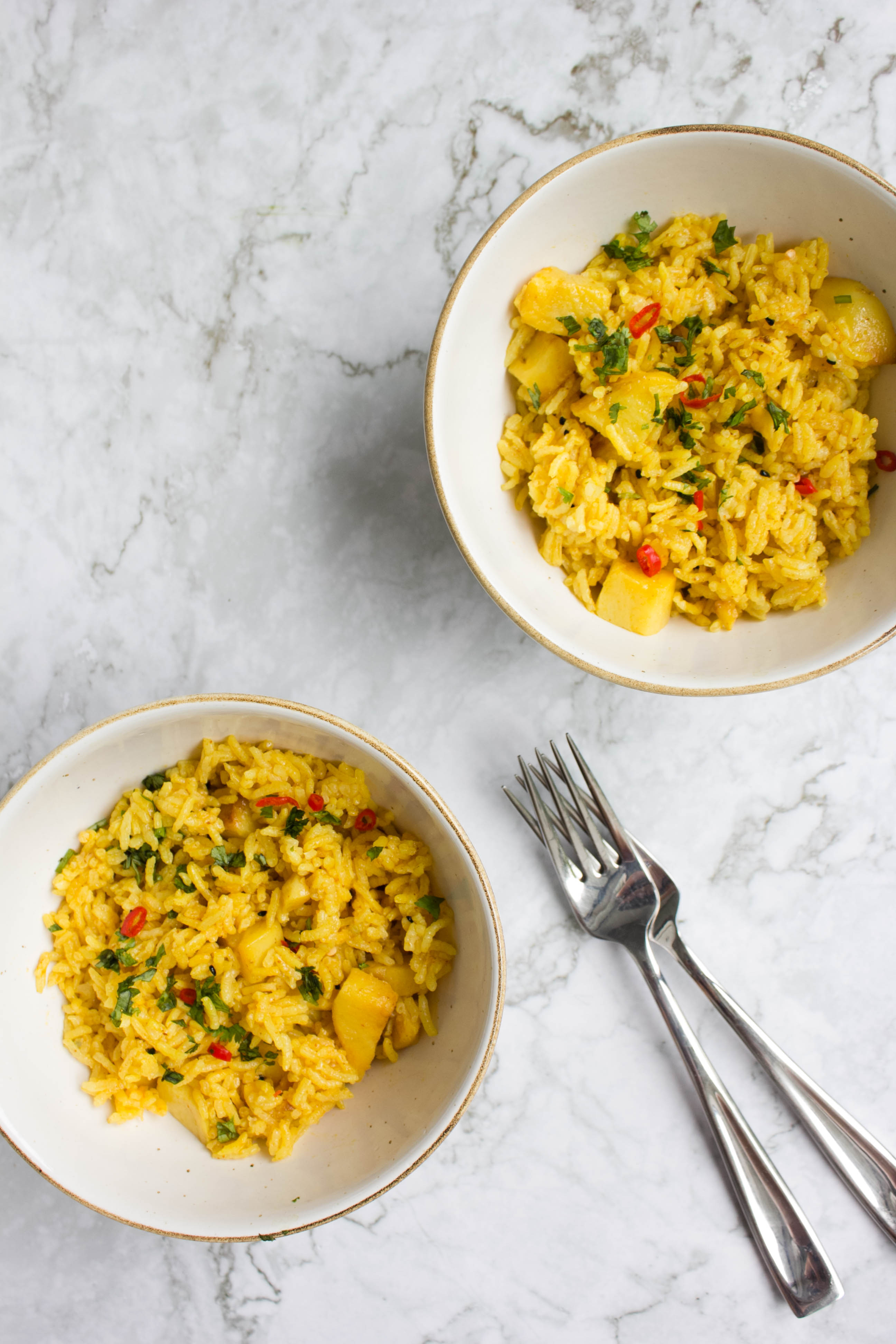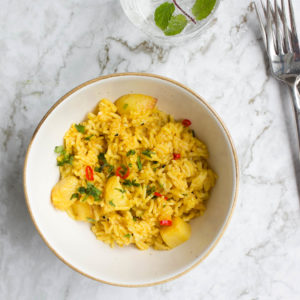 Tahri
Ingredients
⅓

cup

canola

sunflower or vegetable oil

1

teaspoon

crushed garlic

1

teaspoon

crushed ginger

½

teaspoon

kalonji/nigella seeds

½

teaspoon

turmeric powder

½

teaspoon

red chili powder

2

medium-sized potatoes

diced

2

cups

long-grained rice

1 ½

teaspoon

salt
Instructions
Heat oil in a medium-sized stockpot. Lower heat and add crushed ginger and garlic. Fry for 30 seconds, making sure they don't burn.

Add kalonji, turmeric and red chili powder and fry for about a minute till they stop smelling raw. Deglaze the pot with a splash of water if needed.

Increase heat and add potatoes. Add salt. Fry till they are cooked through, about 10 minutes.

Add rice and stir it in with the potatoes.

Add 4 cups water and bring to a boil. Lower heat to a simmer and let the water boil out, another 10 minutes. Remove from heat.

Once the water is boiled out, tightly wrap a lid with a cloth and firmly place on pot. Turn the heat back up and dial to lowest possible point. Let the rice steam for another 10 minutes.

Remove from heat, and serve with a curry of your choice, or simply a side of yogurt or chutney.