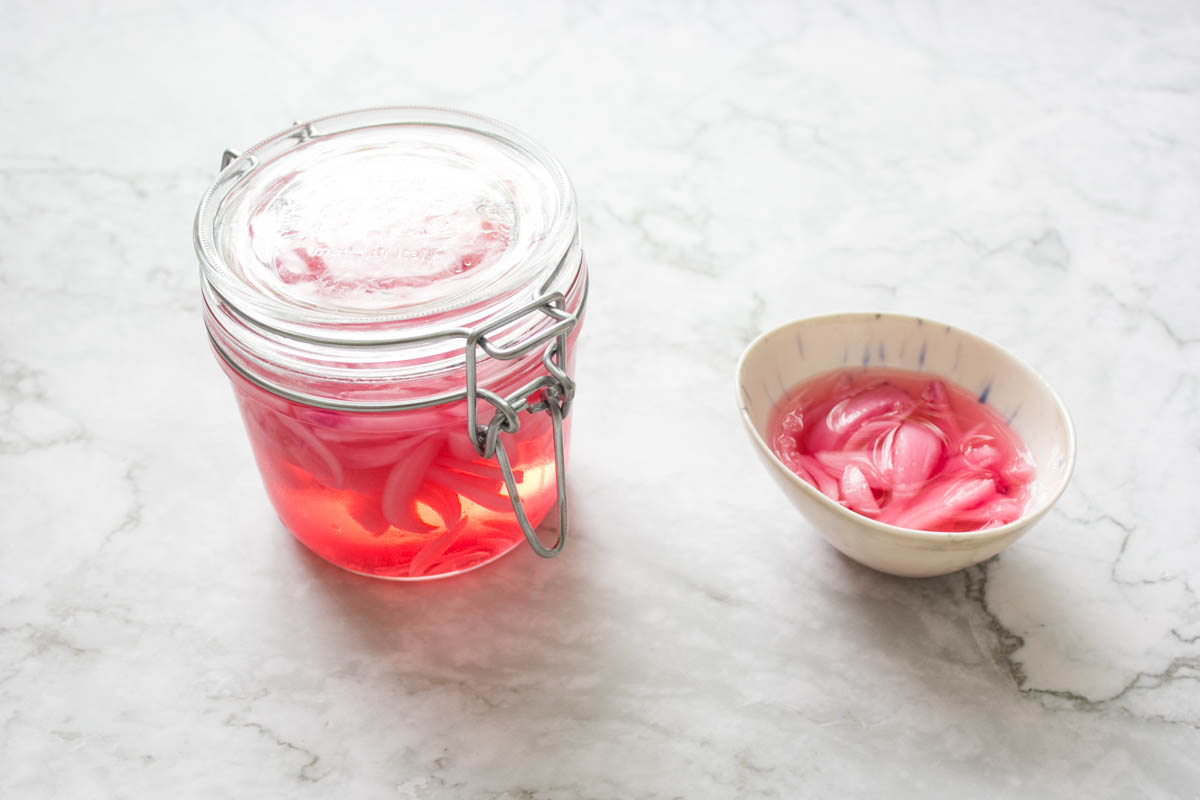 Hi, it's been a minute! And my grand return is this non-recipe recipe – Pakistani style pickled red onions. It's a little embarrassing since this is a two-ingredient, one-step recipe but given they were such a staple in the Jillani household, they deserve a place in the condiments section. My paternal grandmother always had them in her home and the tradition carried on to my parents' dinner table. I had forgotten about them in the United States till I came across Smitten Kitchen's recipe for sweet potato tacos and remembered how wonderful they are. Deborah's recipe was a great reminder of how versatile and international this condiment is, and how it can be incorporated in such a wide variety of dishes.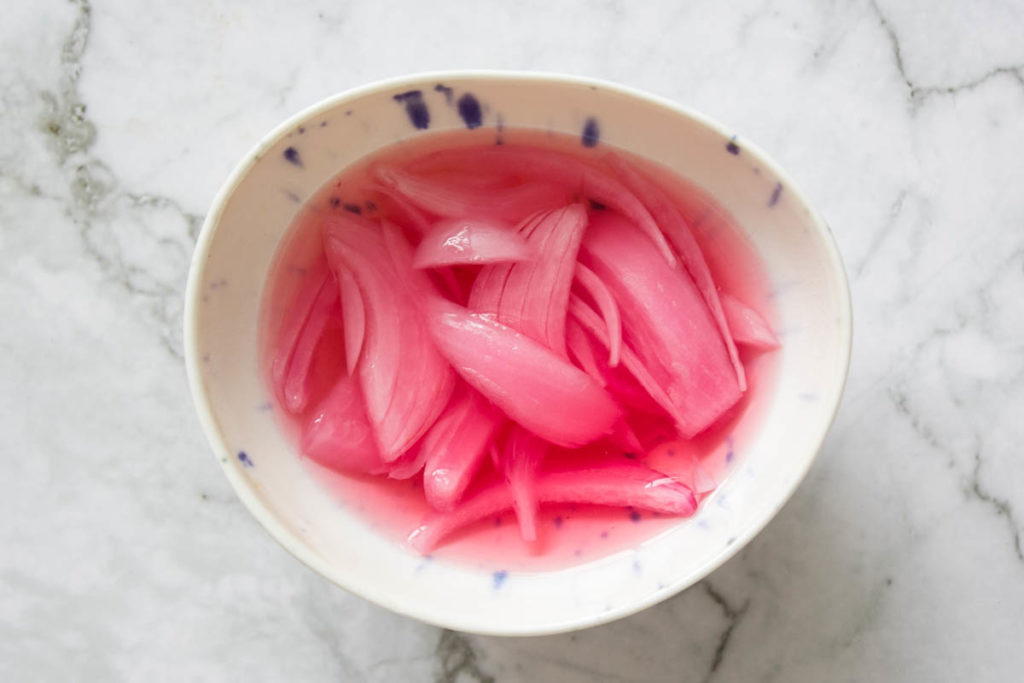 Here's a recipe for quick pickled red opinions from Kitchn as well. It includes additional ingredients (salt, garlic and sugar) and asks you to par-blanch the onions. It also recommends using white wine vinegar instead of regular vinegar. My household recipe requires none of that. My mother simply cuts the red onions in half rings and adds them to a glass jar with regular white vinegar. It can store for a couple of weeks in the fridge but it is best consumed within the first week.
My favorite way to have them is with dal chawal (yellow and black lentils both) but as the Kitchn recipe states, there's no shortage of ways that you can use red onions for. Add them to sandwiches, burgers, tacos and salads. It's the perfect way to add some acidity to a dish, giving your meal a nice lift.
Anyway, here's this stupid easy recipe for a lovely condiment. Enjoy!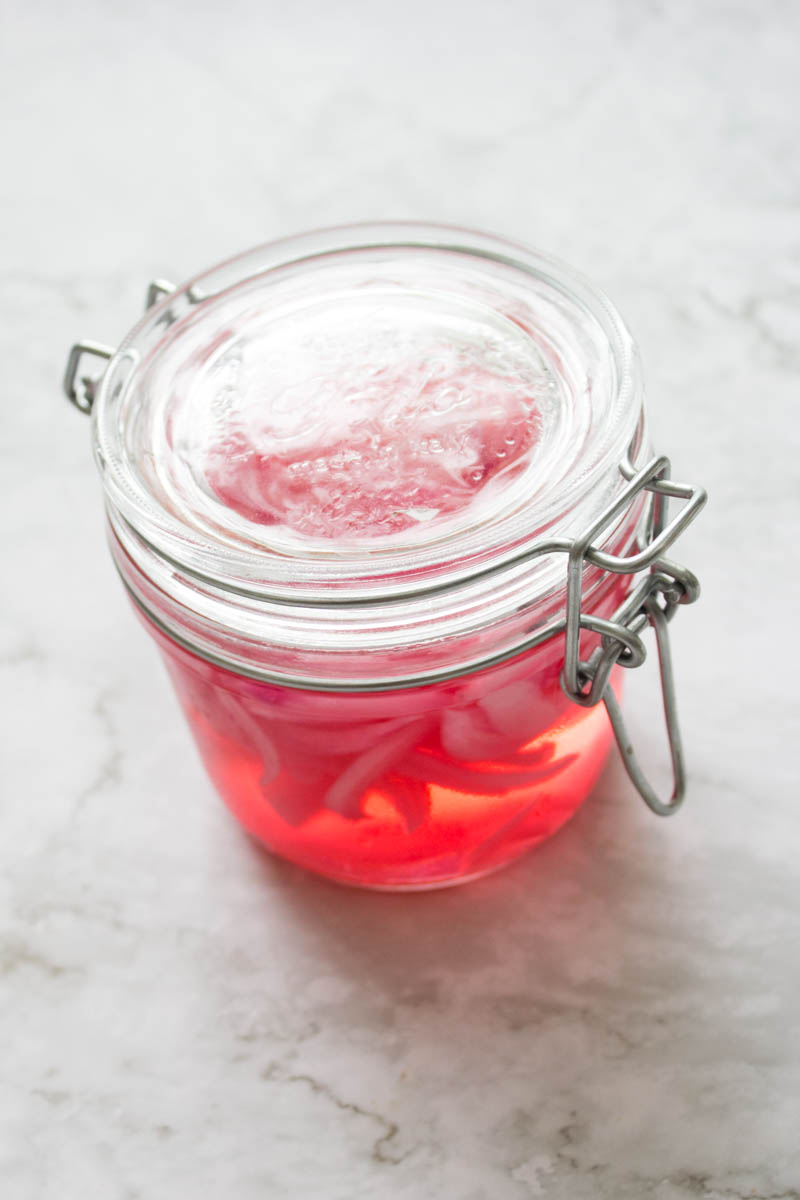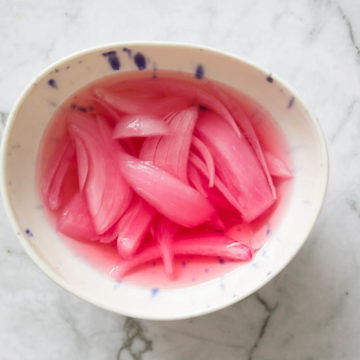 Pakistani Pickled Red Onions
A family favorite, this two-ingredient, one-step recipe for Pakistani style pickled red onions will help lift every meal.
Ingredients
2

small red onions

cut in half rings

1 ½

cup

white vinegar
Instructions
Cut onions in half rings and add them to a glass jar with white vinegar. Store in the refrigerator for up to two weeks.