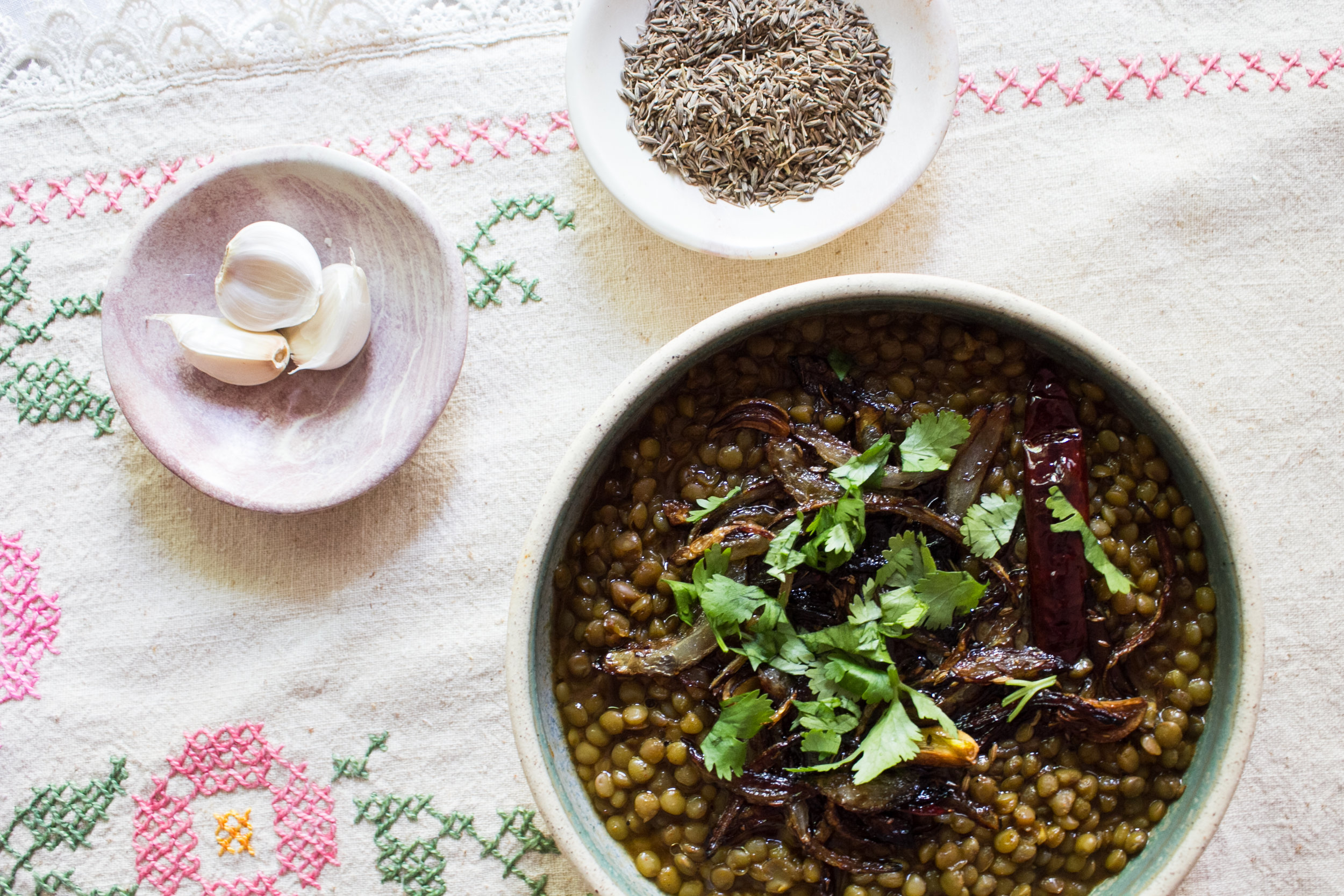 Jump to Recipe
When you talk about comfort food in Pakistan, people always bring up daal. They however, are mostly talking about masoor ki daal rather than kaali daal.
I would have masoor ki daal for every meal when I was a broke graduate student. In DC, I would make it every time I came back from work late. My husband would insist on having it as a complement to every meal we cooked. And because daal is such a generous, abundant dish, it would inevitably make its way to my lunchbox at work.
And so I grew to hate it.
It's a controversial position, I know. But when you have had it nearly three (four or five) times a week for the past eight years of your life, you're bound to grow tired of it.
And so I decided to bring kaali daal back. It was a lunch staple in my home in Islamabad but is often overlooked as a "dish to learn" when you move away.
It takes longer to cook than but when done right, it's just as tasty as masoor ki daal. The recipe below was generously shared by my old neighbor and mom's good friend, Fazila Aunty's fabulous home cook, Aziz.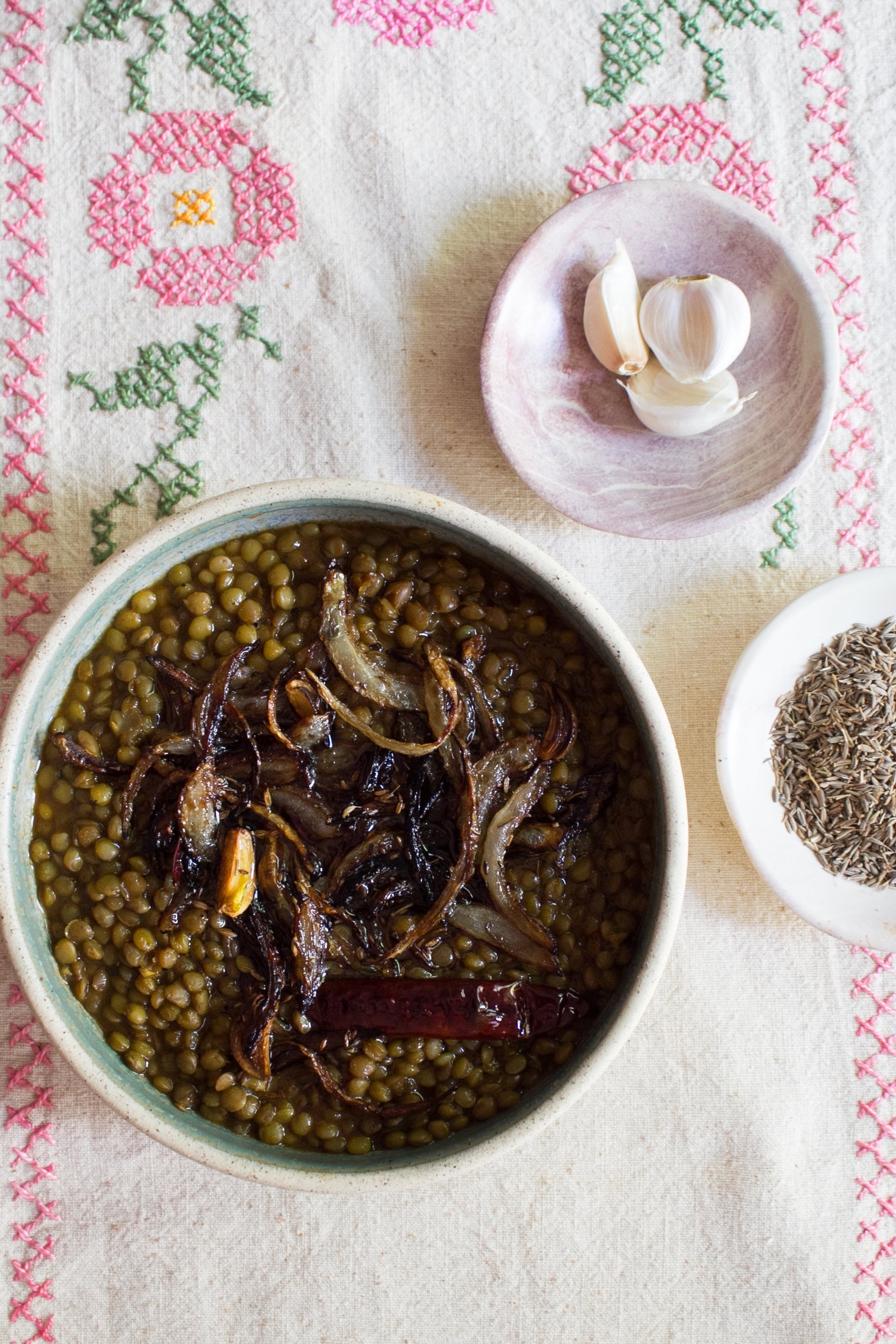 What to Pair with Kaali Daal
Kaali daal is always meant to be served with plain white basmati rice. To complement it, I would suggest pairing it with: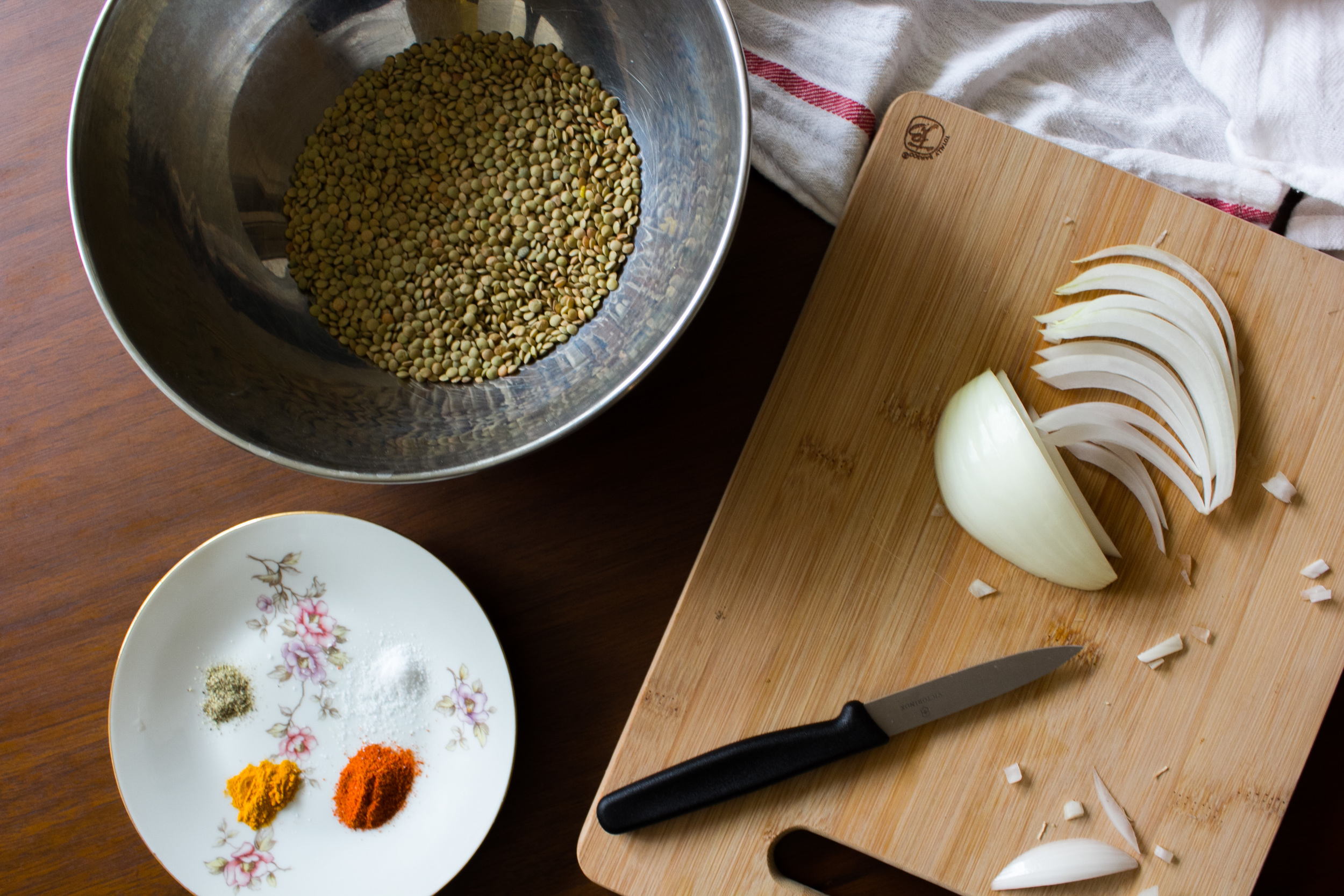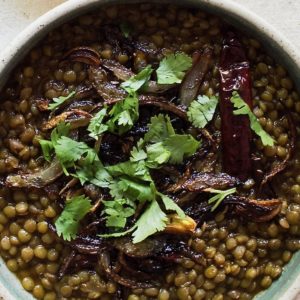 Kaali Daal (Black Lentils)
Kaali daal was a lunch staple at my home. This simple vegetarian main is elevated by a rich tadka that infuses it with great flavor.
Ingredients
Daal
1

cup

black lentils

rinsed (they are sometimes called green lentils in American stores)

1

teaspoon

salt

or to taste

¼

medium-sized yellow onion

thinly sliced in half rings

½

teaspoon

black pepper

or to taste

2

teaspoon

red chili powder

(preferably Kashmiri red chili powder)

½

teaspoon

turmeric powder
Tadka
¼

medium-sized yellow onion

thinly sliced in half rings

¼

cup

oil

canola/sunflower/vegetable

2

cloves

garlic

thinly sliced

2

dried red chilies

½

teaspoon

cumin seeds
Instructions
Add the lentils to a medium-sized sauce pan, add 5 cups water and bring to a boil.

Once the water has come to a boil, add ½ of the onion, turmeric, red chili powder, salt and pepper.

Give the daal a quick stir, cover it with a lid and let it cook undisturbed for 35-40 minutes, until soft.

About 20 minutes in, start getting the tadka (tempering) ready. Heat oil in a frying pan. Once it begins to shimmer, add the remaining chopped onion. Fry on high heat until it starts to brown. Add the garlic and fry until it slightly changes color. Add cumin seeds and stir until fragrant (while keeping an eye on the onions and garlic, making sure they don't burn). Add chilies and fry for a few seconds. Remove from heat.

Once the tadka is ready, check your daal to see if it's done. If the lentils are soft, remove from stove and place daal in serving dish. Pour the tadka (including the oil) over it.

Serve with rice and achaar (pickles).
Notes
The tadka is probably the most difficult part of this dish. Since each pan is different, you will have to adjust the heat and timing to ensure that the onions, garlic and spices don't burn. They should be a nice medium brown. The sequencing is also important. The onions take longest to brown so add them first, and then add the rest of the ingredients in fairly quick succession.