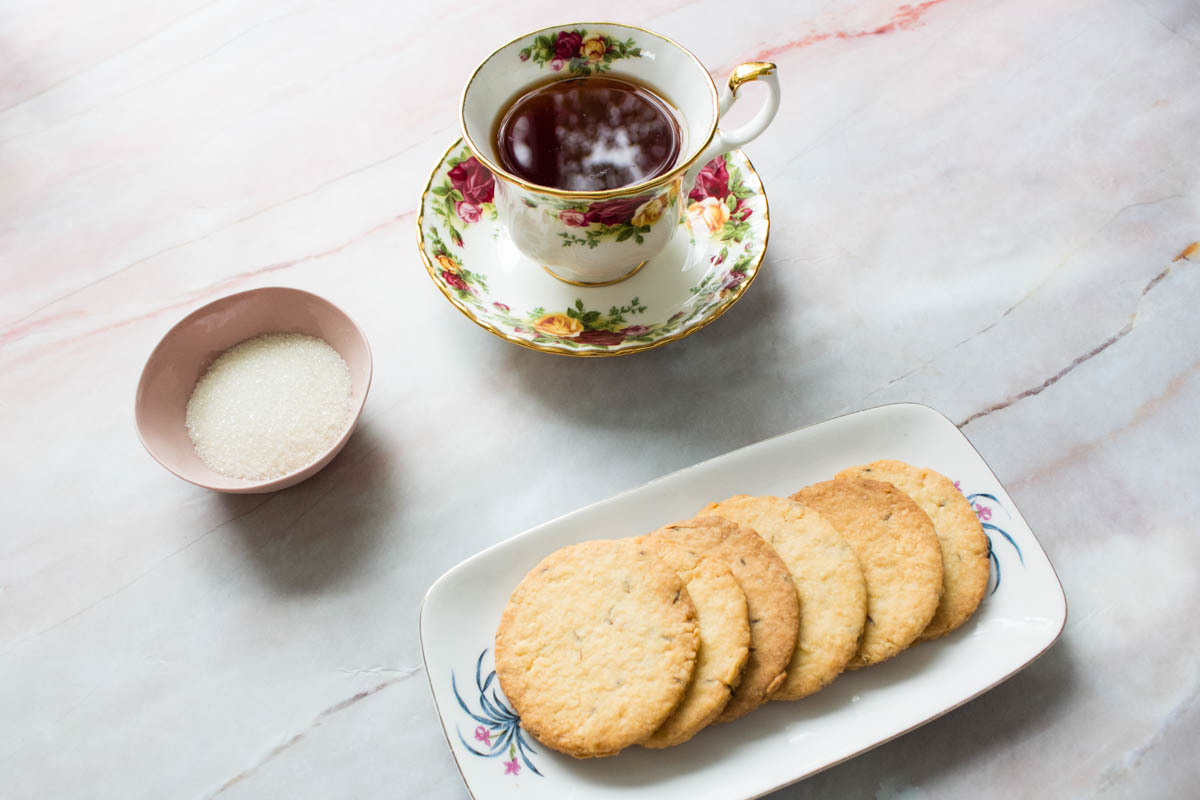 Jump to Recipe
I often talk about Pakistani dishes that you take for granted when you are at home but then can't stop wondering about when you move overseas. Zeera biscuits are one of them! I would never reach for them when at a bakery. My personal favorite were the chocolate nutty ones at United Bakery in Islamabad. I however, couldn't contain my excitement when I found Bisma Tirmizi's recipe for zeera biscuit in Dawn.
Zeera biscuits are not for everyone. When I shared a photo of them on my Instagram stories, I got very polarizing reactions. It was diaspora Pakistanis who grew up eating Lu's legendary zeera biscuits who were as I excited as I was. The others were a little confused. Pakistani palettes are very comfortable with a sweet savory mix, even when it comes to sweets. Here it's also important to remember that zeera biscuits are always had with tea!
Tirmizi in her article writes at length about the history of the biscuit in the sub-continent. It was the British (surprise!) who brought them to the sub-continent when East India Company first arrived in India. Since then, they have become a permanent fixture in South Asian bakeries, acquiring their own sub-continent flavor.
Nan khatai is one great example of how a sweet was brought by colonizers and then took a life of its own. Zeera biscuits don't have the same illustrious history as nan khatai. But they are another great example of how foods can acquire an indigenous flavor and identity even when brought in by outsiders.
Difference between a Cookie and a Biscuit
I once brought nan khatai to an American cookie swap in Phnom Penh and my husband gave me a hard time. He reminded me that the cookies American kids grew up eating are VERY different from the ones South Asians are used to. When I gave a zeera biscuit to an American friend and saw her confused face upon the first bite, I knew I had to delve into the differences between a cookie and a biscuit.
In South Asia, due to our British colonial history, we grew up eating biscuits rather than cookies. This Times of India primer is quite useful in breaking down the difference between the two. Cookies are softer, chewier, denser and sweeter. Biscuits on the other hand have a crispier and lighter texture. They comprise just a handful of ingredients, mostly just flour, sugar and butter.
This recipe is very much of a biscuit. These zeera biscuits are light and wispy with just a hint of sweetness. Tirmizi's recipe gave me a great start on how to prepare them. Since I am NOT a confident baker, I adapted her recipe by filling in details on the preparation and adjusting the ingredient ratios to further simplify it.
I hope you will enjoy making them and that they will hit all the right nostalgic notes. They did for me. Enjoy.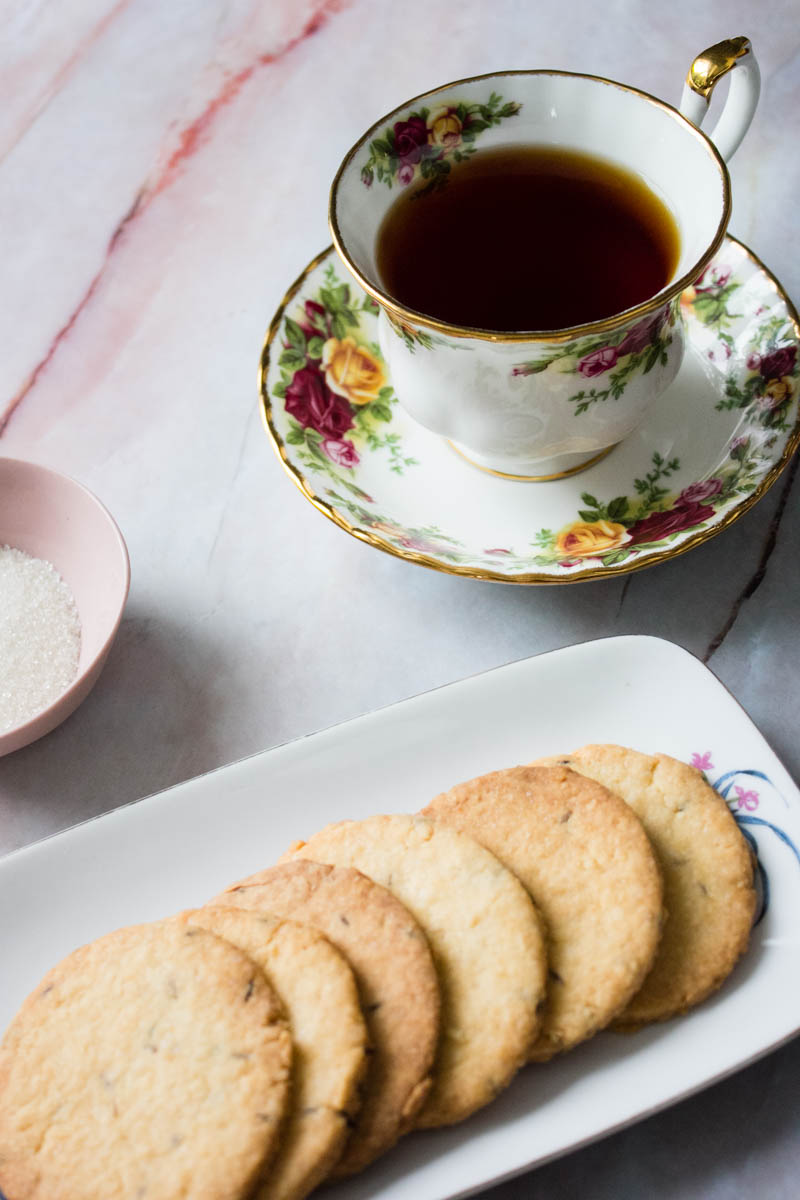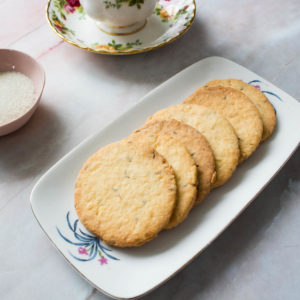 Zeera Biscuit (Cumin Biscuits)
Zeera biscuits are a staple in Pakistani bakeries. They are a sweet savory treat that are best enjoyed with a cup of tea.
Equipment
Electric beater

Baking sheet
Ingredients
100

grams

or 3 ½ oz

a little less than 1 stick unsalted butter

3

tablespoon

sugar

1

egg beaten

1

teaspoon

cumin seeds

lightly roasted

1 ¼

cup

all-purpose flour

½

teaspoon

baking powder

Salt to taste
Instructions
Whisk butter and sugar in a large bowl with an electric beater or stand mixer on high speed until fluffy (about 5-7 minutes).

Add beaten egg and briefly whisk until well-mixed.

Pour in dry ingredients (cumin seeds, flour, baking powder and salt), and mix well with hand to form dough.

Rest in fridge for 40 minutes.

Line baking sheet with parchment paper.

Take dough and place on a well-floured surface. With a rolling pin, roll out dough until about ⅕-inch thin. Dust with flour if dough is too sticky.

Once flat, cut biscuits with a round cutter (I just used a jar lid) and move to baking sheet.

Place on center rack in oven and bake for 15 minutes.

Remove from oven and let it cool on wire rack before serving with tea.