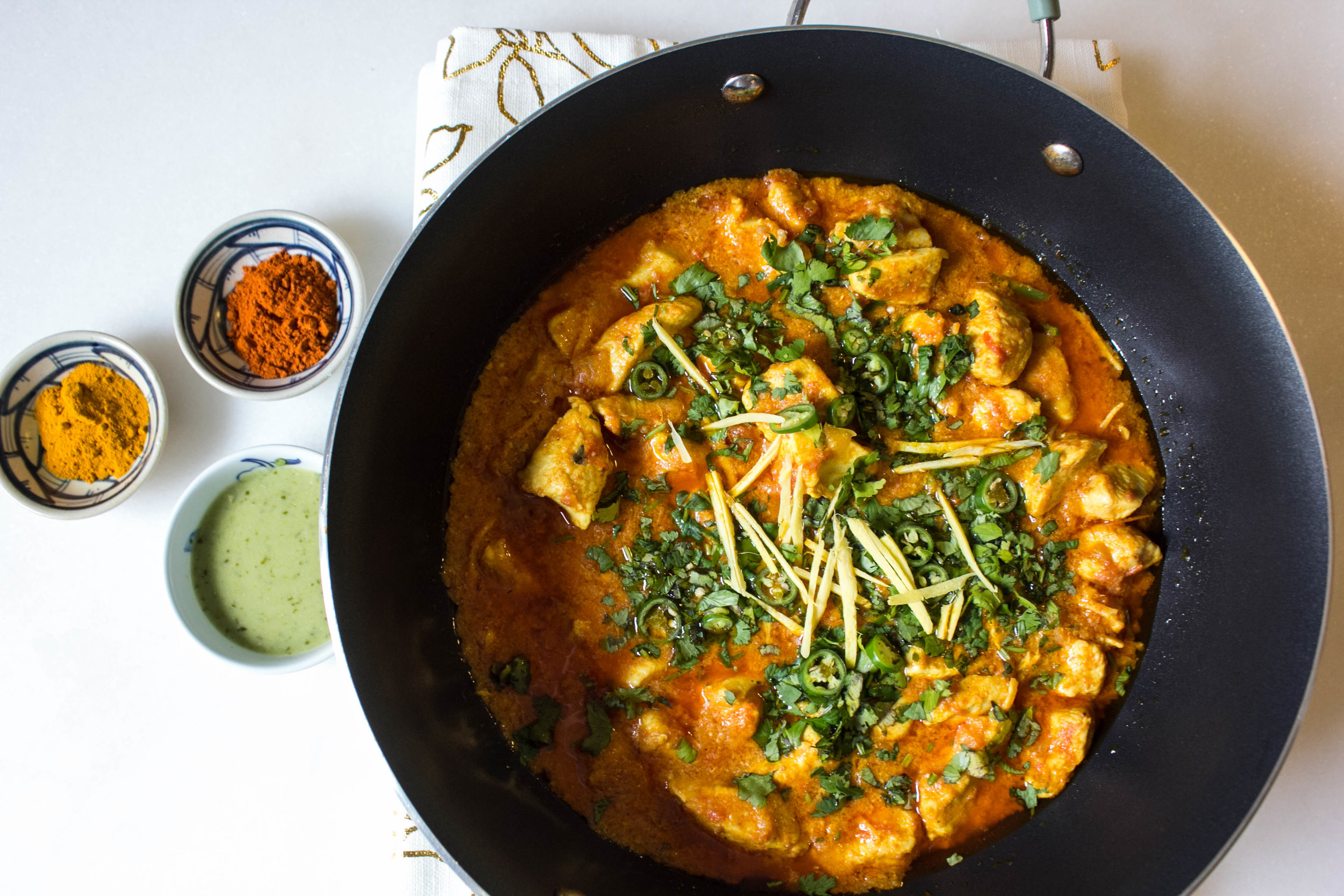 Jump to Recipe
I love telling the story of how I met Rafia.
A mutual friend had connected us via e-mail when Rafia was moving to DC. While we never had a chance to meet in person, I found Rafia online and could not help but be intrigued. A Pakistani-American urban planner interested in the intersection of international development and urban planning??? This girl was a unicorn! I was a little disappointed we couldn't meet in person till I spotted her at a bar a year later. In the most un-Islamabadi move ever, I walked straight to her and said, "Hey! I'm Maryam, we spoke on e-mail, a year ago…." (Also, I recognize you from your LinkedIn photo…LOL) If I was in Pakistan, this girl would have side-glanced me out of the bar but Rafia being the lovely, open person that she is, went for a ramen friend date with me a week later. <3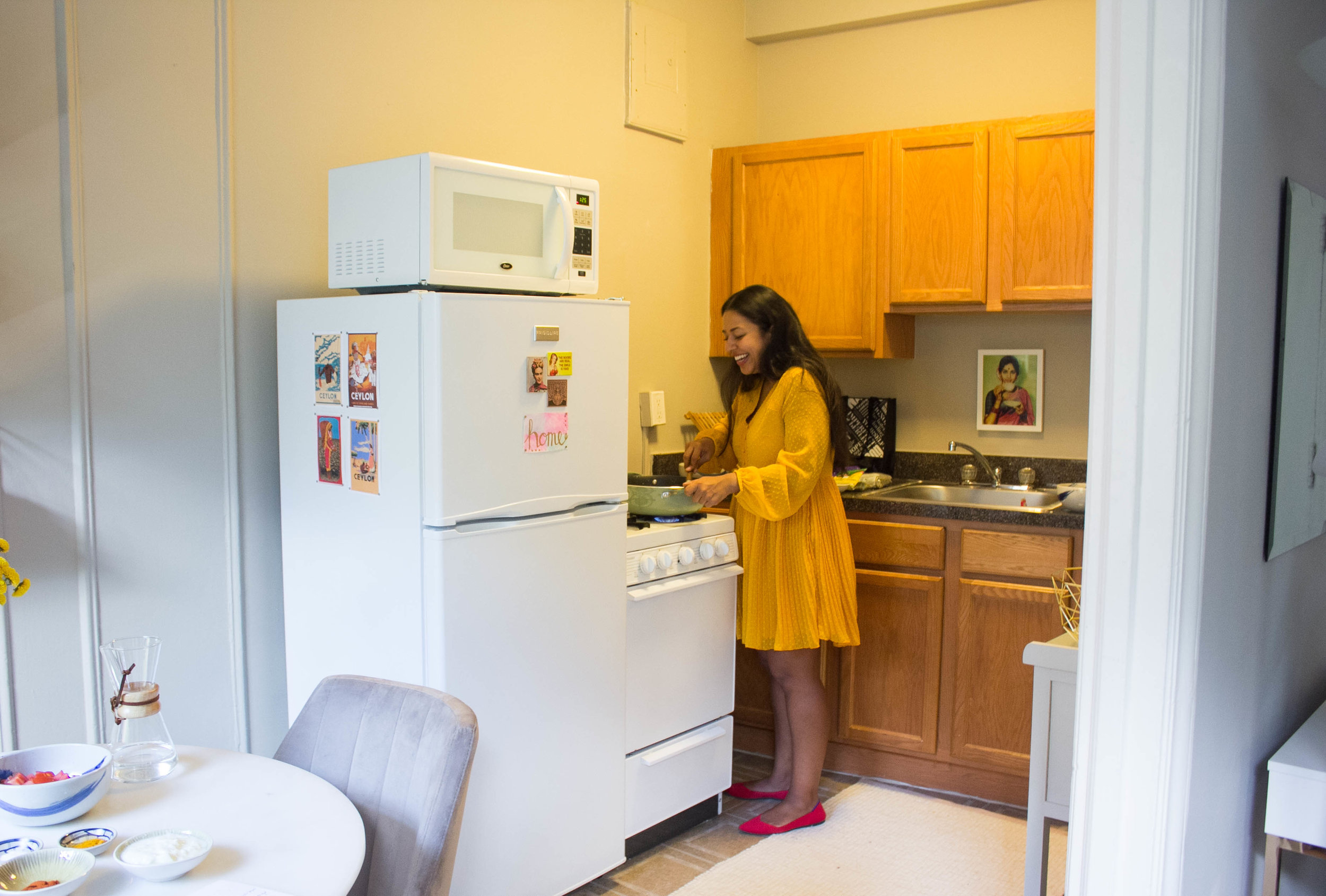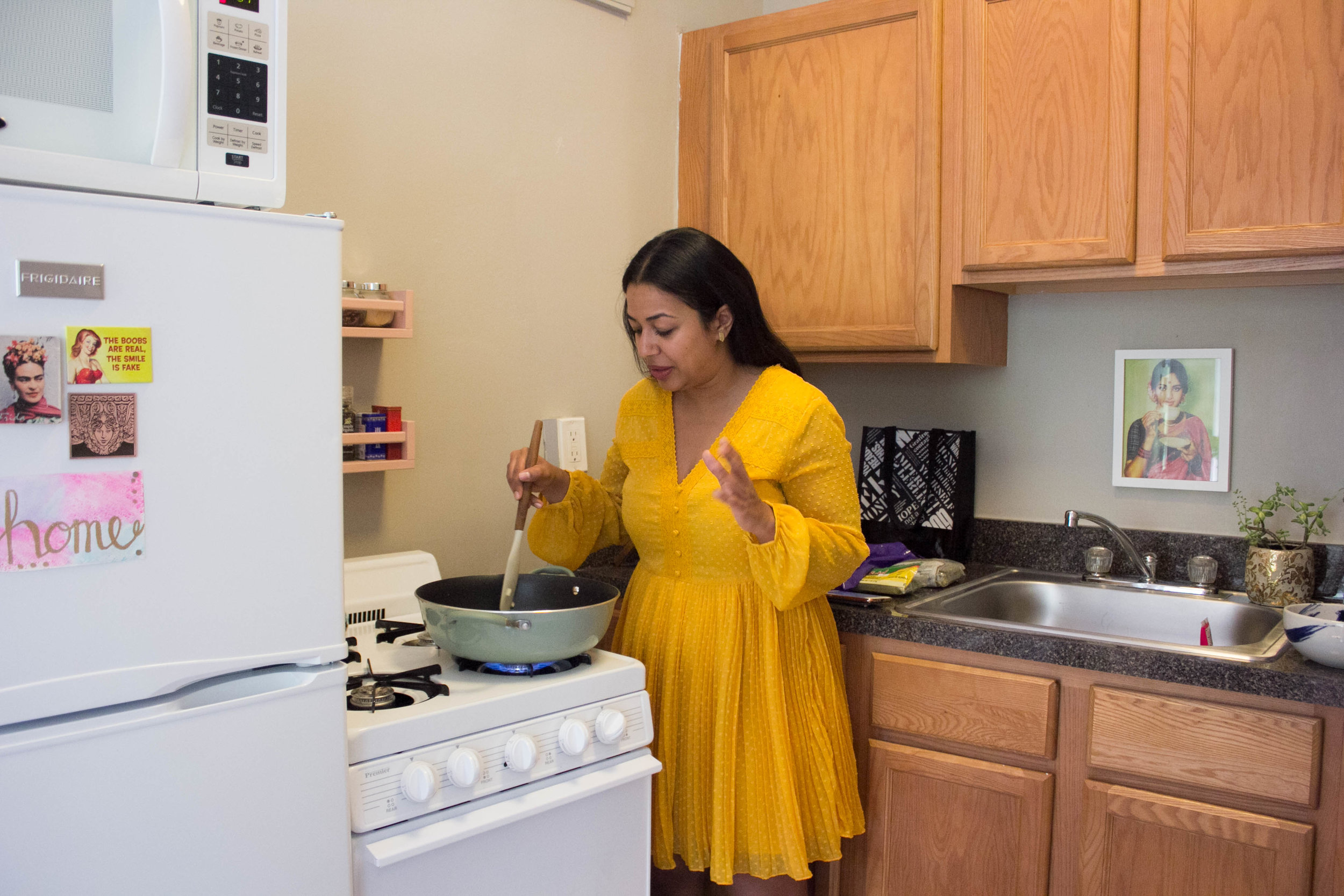 My family loves to make fun of the fact that I heavily lean into my friendships. So I could not help but feel validated when I was listening to the "Thank You for Being a Friend" episode of Call Your Girlfriend when they laugh at (and endorse) making friendships happen out of sheer will. Earnestness is back friends, and there's no shame in being intentional about the people in your life. It pays, as is evident by this post, where Rafia kindly opened her gorgeous kitchen to me to show how to make her father's famous ginger chicken.
I love this recipe because it's a dish that was born in Rafia's kitchen from her father recreating the flavors that brought him back home. When I asked him about the recipe, he said it was like chemistry, tinkering with it till it came together. It is the most perfect weeknight dinner and is best had with naan or roti but yes, you can also enjoy it with rice. Enjoy x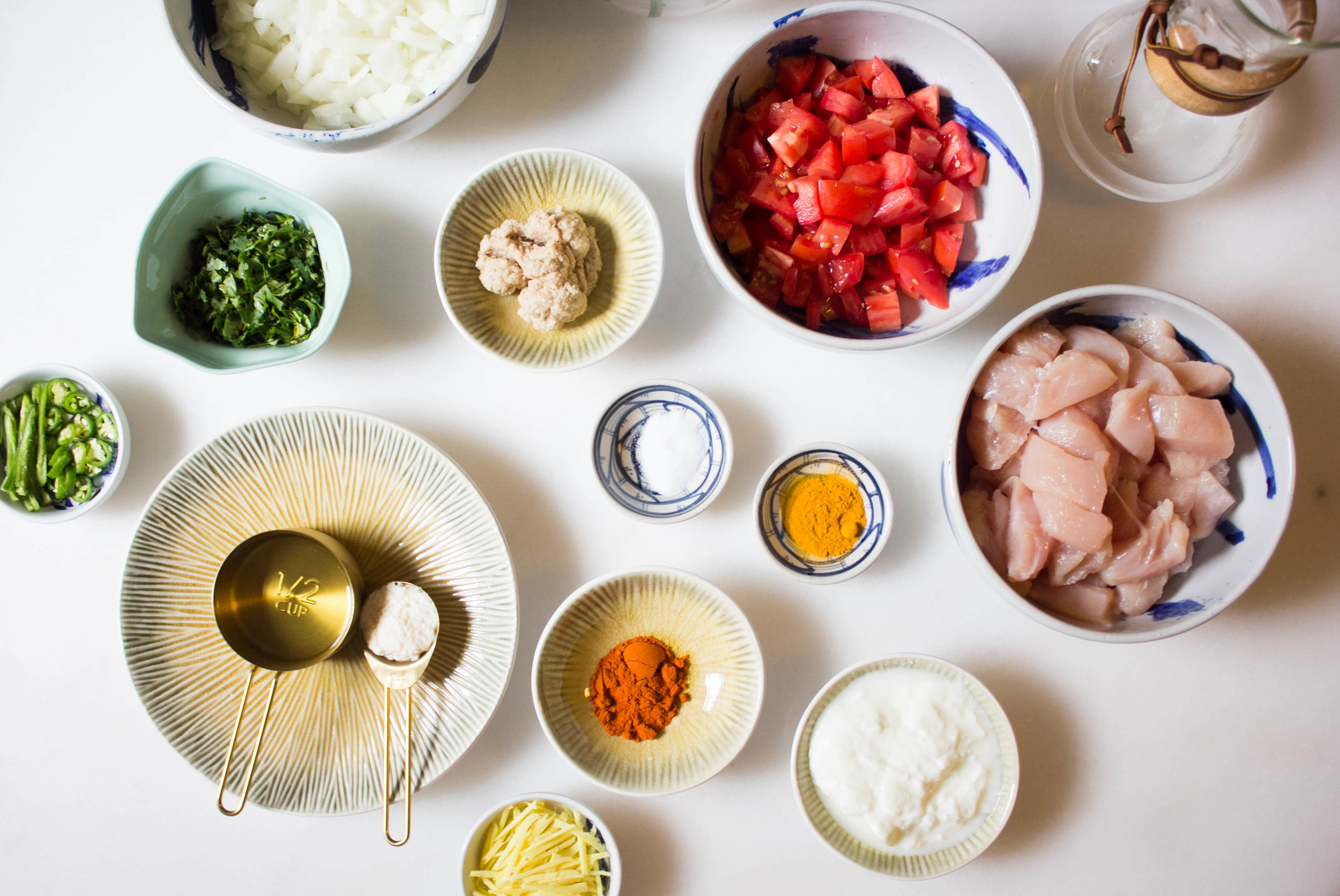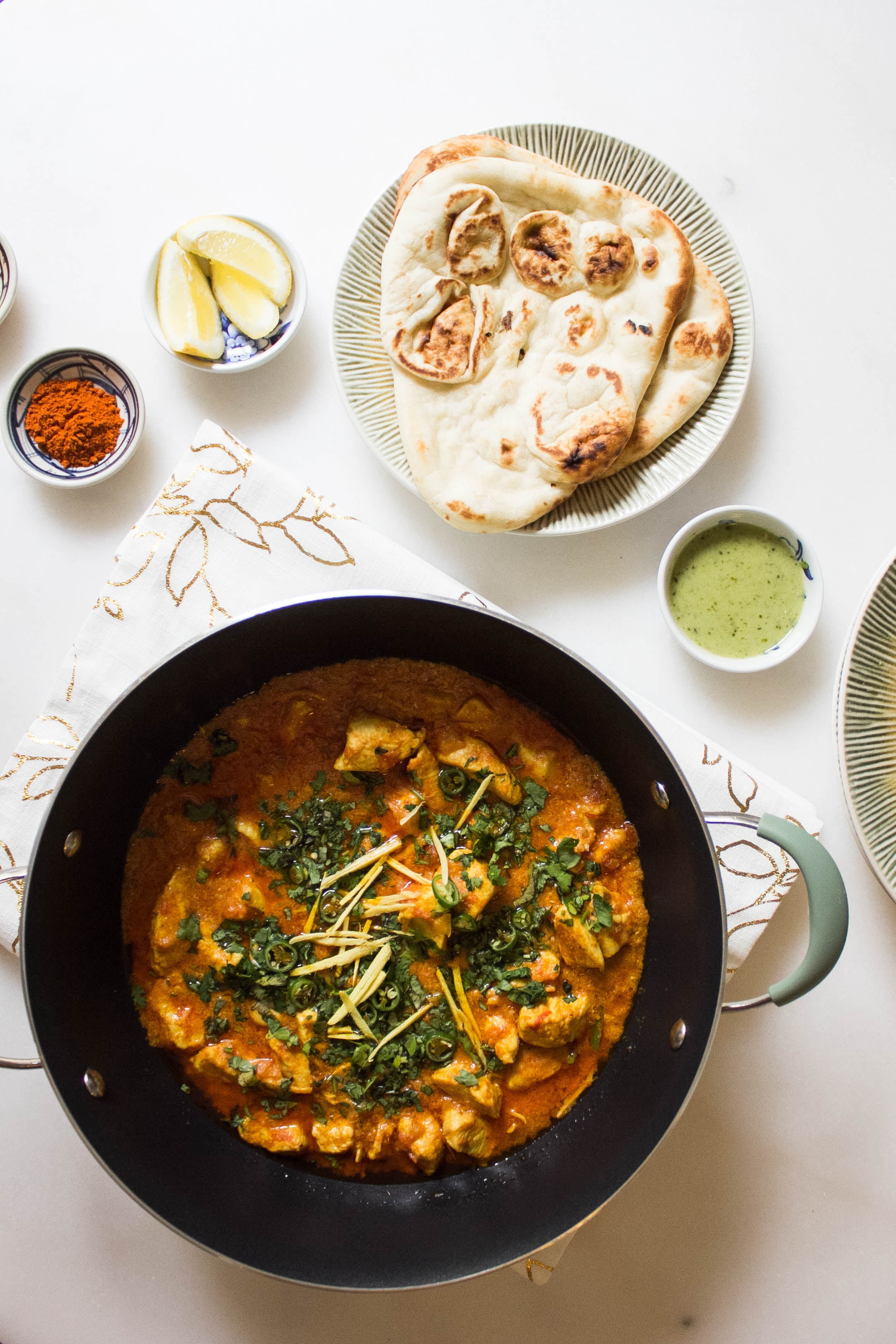 Ginger Chicken

Ingredients

½

cup

vegetable or canola oil

2

medium-sized onions

roughly chopped

2

tablespoon

ginger paste

1

tablespoon

garlic paste

2

lbs

boneless chicken

diced

½

teaspoon

salt or salt to taste

1

teaspoon

red chili powder

½

teaspoon

turmeric powder

4

roma tomatoes

roughly chopped

1-

inch

knob ginger julienned

+ extra for garnish

1-2

green chilis

+ extra for garnish

½

cup

yogurt

brought to room temperature

Instructions

Heat oil on medium heat in a non-stick saucepan. Once it begins to shimmer, add chopped onions and fry till soft.

Add ginger and garlic paste, and fry for for 2-3 minutes on low to medium heat. Make sure they don't burn.

Add chicken and cook on medium heat for about 10 minutes.

Add spices and stir for a few seconds.

Add diced tomatoes and cook on high heat till reduced to a pulp.

Add julienned ginger and green chili.

Stir in the yogurt and cook on low heat for about 10 minutes.

Place in serving bowl and garnish with reserve julienned ginger, cilantro and green chilies.