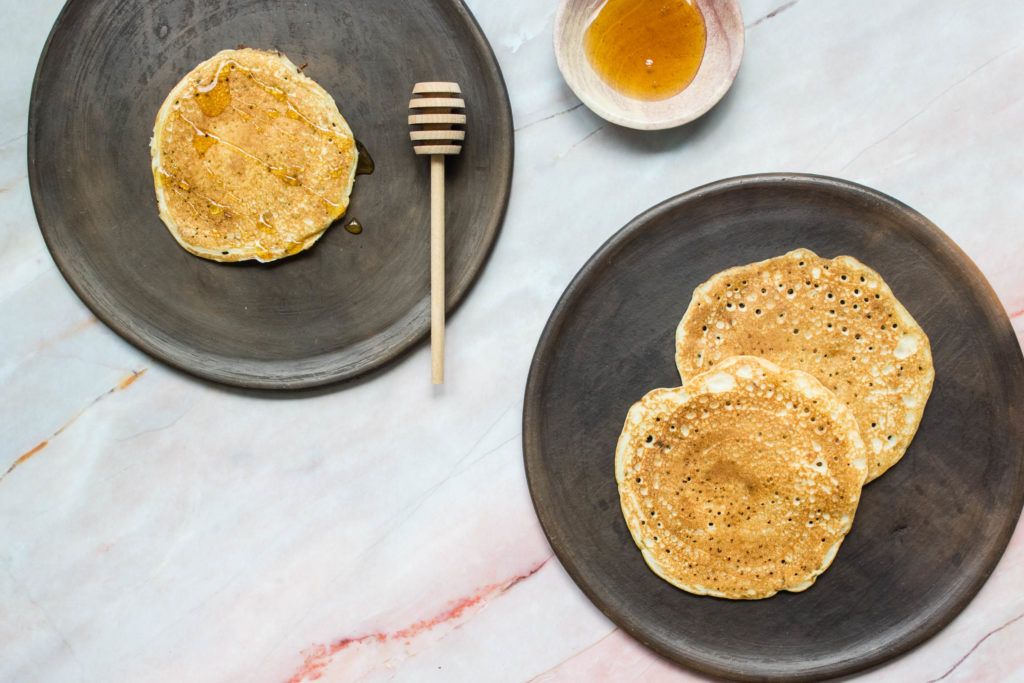 I only started using rice flour recently after poring through Sarla Razdan's book on Kashmiri cuisine. First with fried squash blossoms and recently, pancakes! I wasn't aware that we had pancakes in the sub-continent till her book. The rice flour pancakes in Razdan's cookbook are very simple: made with a simple batter of rice flour and water, and spiced with black cumin. I saw another variation of them in Sumayya Usmani's book, Mountain Berries and Desert Spice.
Usmani adapted a version from her friend who belongs to the Northern Areas. She prepares them with a batter of coconut milk, cornflour and water; flavored with sugar and cardamom pods; and topped with cottage cheese, honey and a sprinkling of poppy seeds.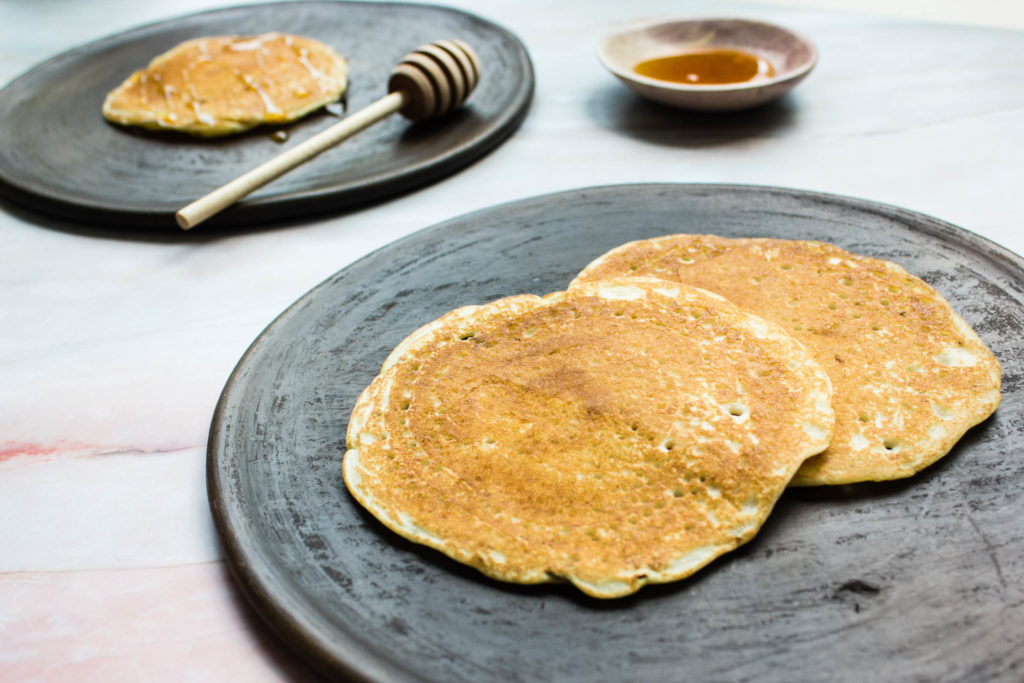 I adapted Razdan and Usmani's rice flour pancake recipes by incorporating my mother's age-old recipe of butter-milk pancakes. The incorporation of butter-milk and baking soda provides the pancakes with a more desirable, fluffier texture while still retaining the savory, smoky taste of Razdan and Usmani's take. It's definitely a non-traditional recipe but if you enjoy the smoky flavor of black cumin as much as I do, you will definitely love these pancakes. I topped them with some honey but I'm sure they taste great with maple syrup as well.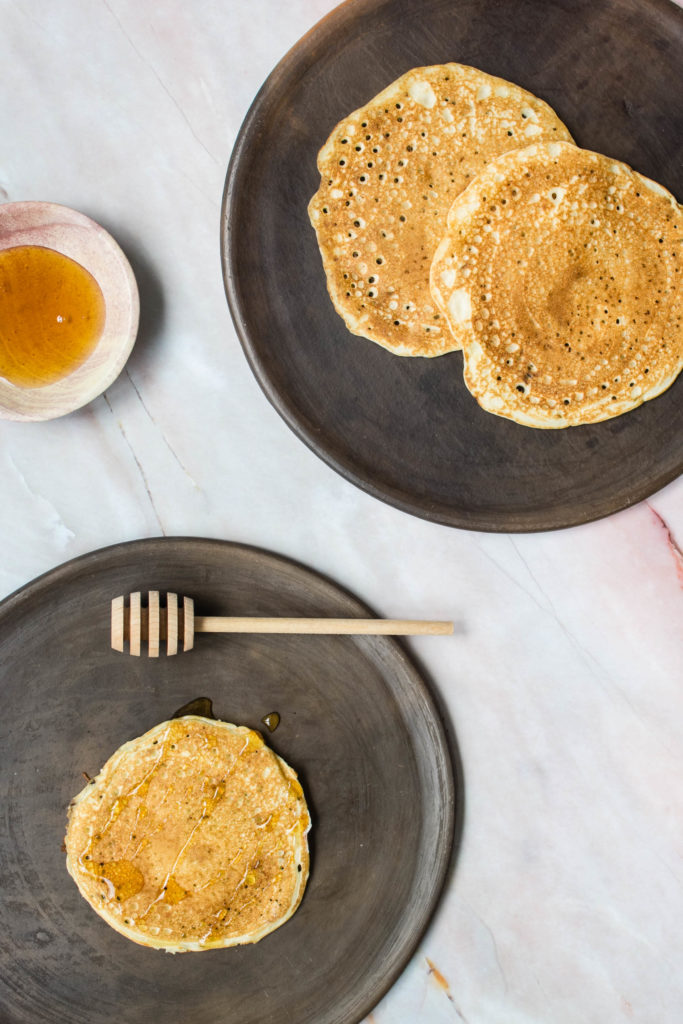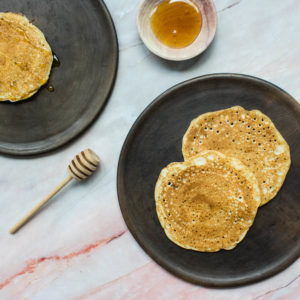 Rice Flour Pancakes
Ingredients
1

cup

rice flour

¼

teaspoon

baking soda

½

teaspoon

salt

½

teaspoon

black cumin seeds

slightly toasted

1

teaspoon

sugar

½

cup

water

½

cup

buttermilk

1

tablespoon

canola/sunflower/vegetable oil
Instructions
Mix rice flour, baking soda, salt, black cumin and sugar in bowl. Beat in water and buttermilk into the dry mixture with an electric mixer till well-blended.

Heat 1 tablespoon of oil in a non-stick frying pan on medium heat. Once hot, spoon a ladle of the batter on to the pan and cook each side for 2-3 minutes till light brown and cooked through. Remove from heat. Repeat until you have used up all the batter.
Notes
The batter should yield about 8 pancakes, roughly 3 ½ inches wide.