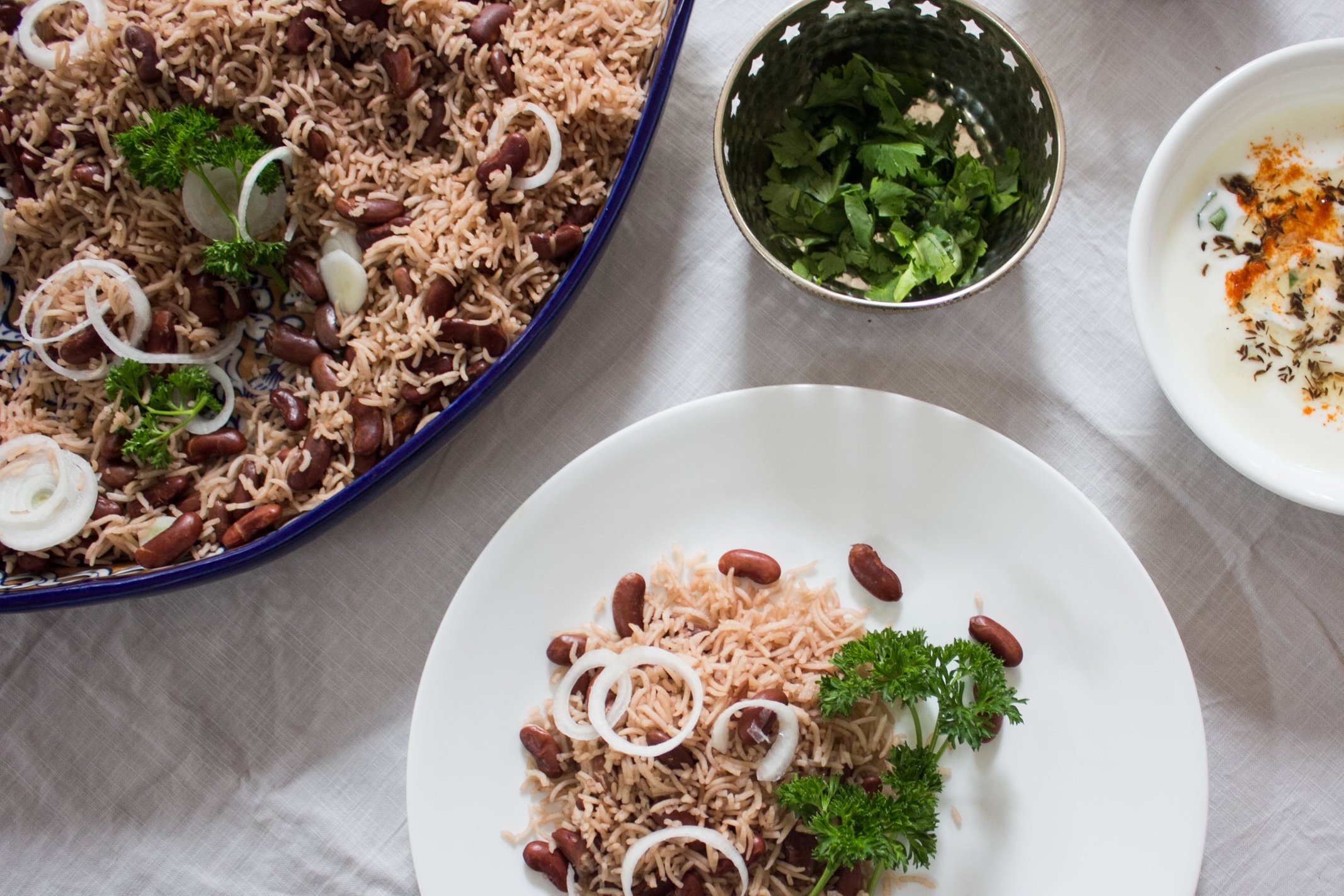 I met Asghar in Vancouver in 2016 for the Comparative International Education Society (CIES) conference. At that time, Asghar was working to support education in the crisis-affected administrative regions in and around the Khyber-Pakhtunkhwa (KP) province. Asghar himself hails from Shalkanabad Palas village from Kohistan district in KP where the breathtaking Hindukush, Karakoram and Himalayan mountains meet.
When I think of cuisine within KP, I immediately think of chapali kebabs, kabuli pulao, Afghan tikka - in my mind, what was standard Pashtun fare. I was therefore, surprised when I learned that Asghar's favorite dish from his village was in fact, Motta Yeel Bat or lobia chawal (rice cooked in red beans). After conversing with Asghar, I realized I had fallen into the same trap that I had started my blog to break. I had immediately sidestepped the fact that KP too is a diverse province that hosts a variety of communities, each of which have their own set of unique culinary traditions and palettes.
Asghar was kind enough to share his family recipe. Motta Yeel Bat or lobia chawal is often prepared on special occasions like for Sehri during Ramazan or upon arrival of special guests. It is a dish that is beautiful in its simplicity. The rice acquire a lovely pink hue because of the lobia, and pairs well with a multitude of dishes. Traditionally, it is served with butter or ghee, or with a chicken or meat curry.  I paired mine with some cumin-spiced raita and chicken roast, making for a perfect heartwarming meal.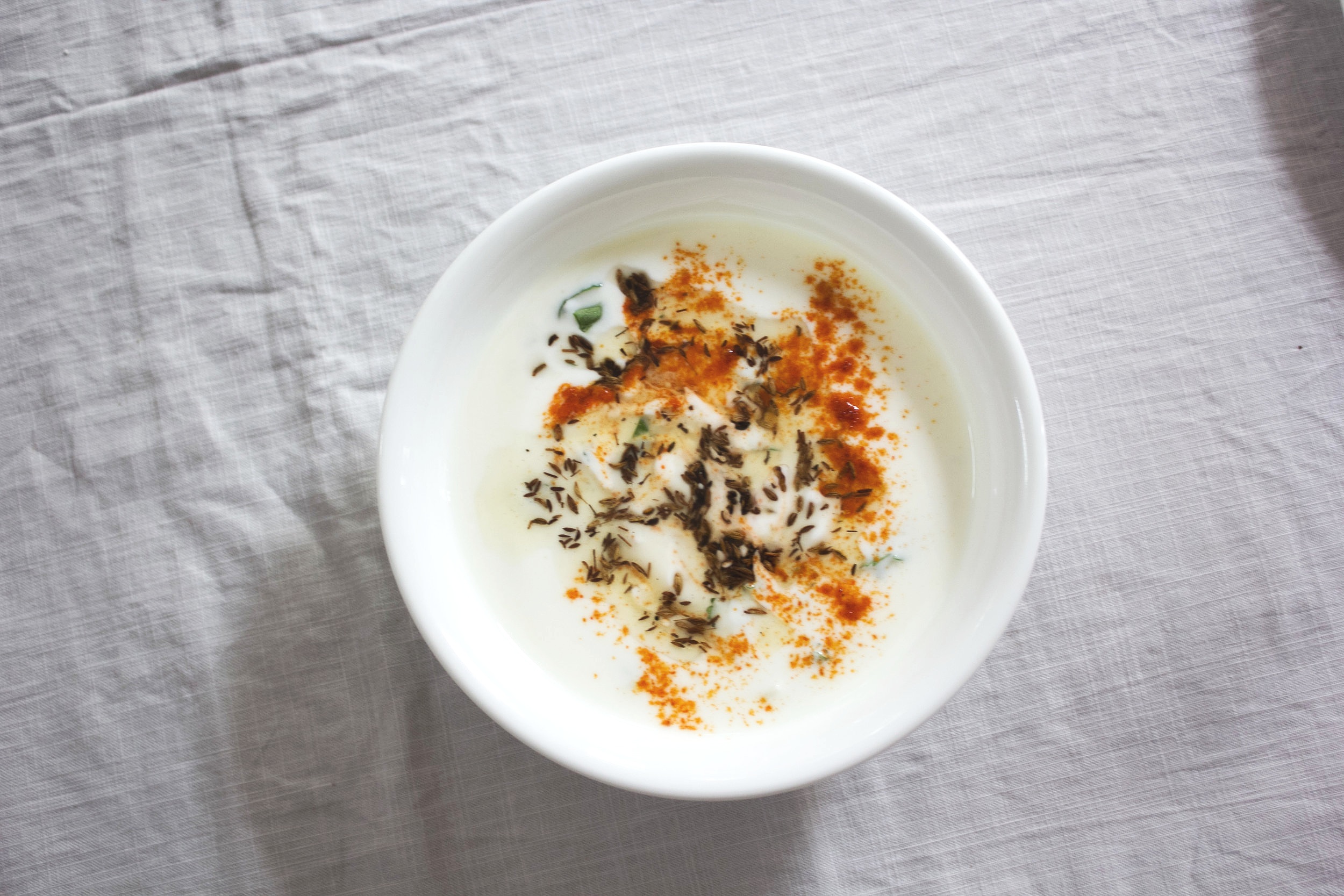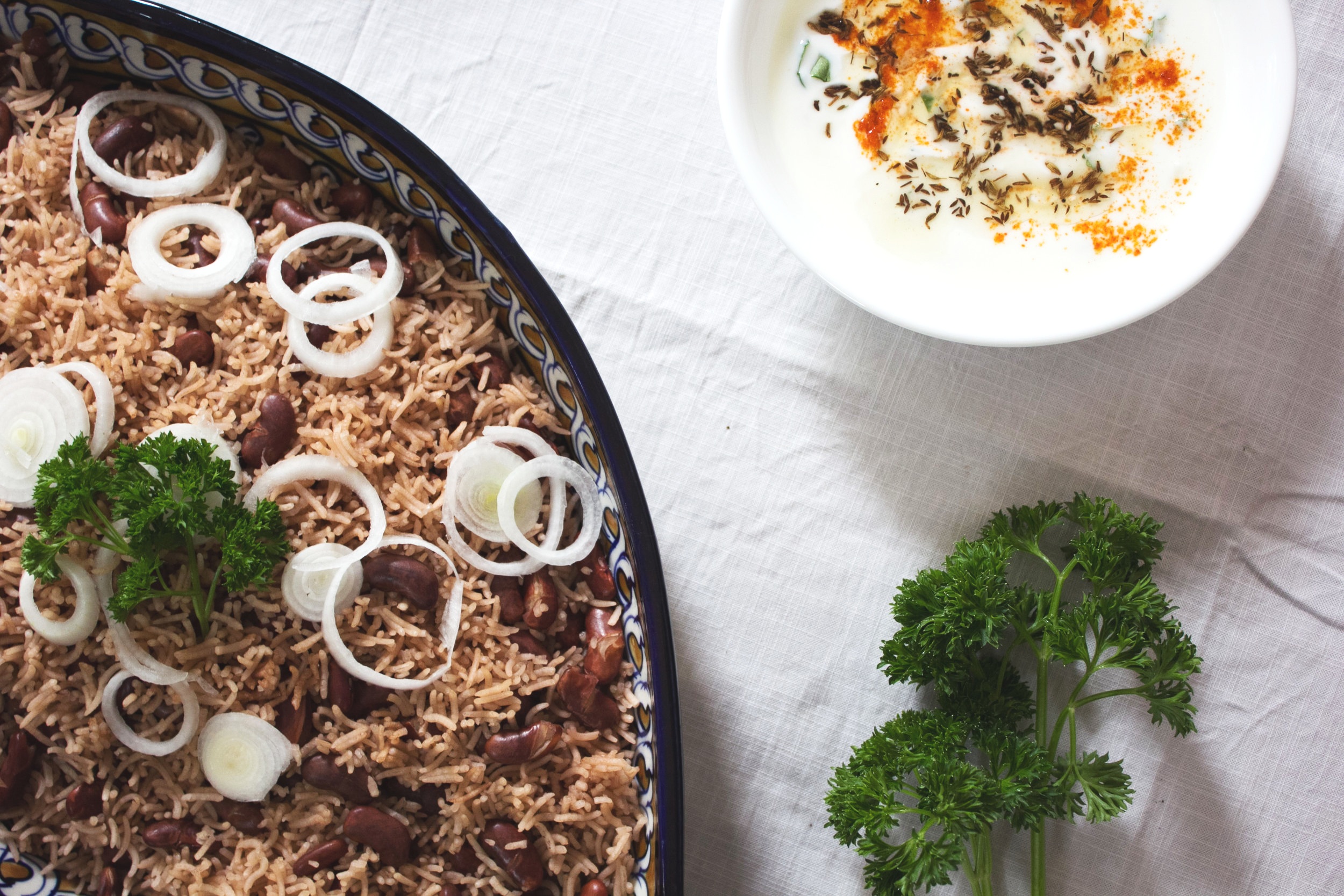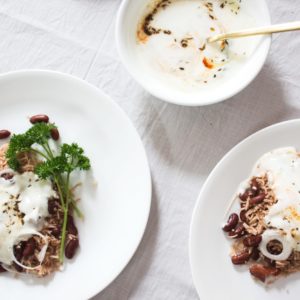 Lobia Chawal (Red Beans with Rice)
Ingredients
2

cups

basmati rice

1

cup

red beans

rinsed and soaked overnight

Salt to taste

I put in about 2 tbsp

1

tablespoon

cumin seeds
Instructions
Bring a large pot of water, about 5 quarts, to a boil.

Add red beans, cover pot with lid, and let it simmer for roughly 2 hours or till beans are soft.

While beans are cooking, wash basmati rice well, and let them soak in water.

About an hour in, add salt and cumin seeds to the beans. Keep an eye on the water to make sure you have enough leftover for the rice. If you are running low, add hot water as needed. I added about 3 cups worth.

Once the beans are cooked through, check for salt, and add more if needed. Again, check if you have enough water leftover to boil the rice. If you don't, add hot water now.

Remove from heat, and let it cool for about 20 minutes.

After it has cooled down, bring the water back to boil, and add rice.

Cover the pot with a tight-fitting lid, and let rice and beans simmer on medium heat till the rice has absorbed the water, about 8-10 minutes.

Tightly wrap the lid with a cloth, and place securely back on the pot. Dial heat to the lowest point, and let rice steam undisturbed for 12 minutes. Remove from heat.

Place rice on platter and fluff with a fork, taking care not to smash the beans.
Notes
If the rice is done but water has not completely absorbed, just drain it in a colander and place it back in the pot for the steaming phase. You don't want the rice to become mushy.