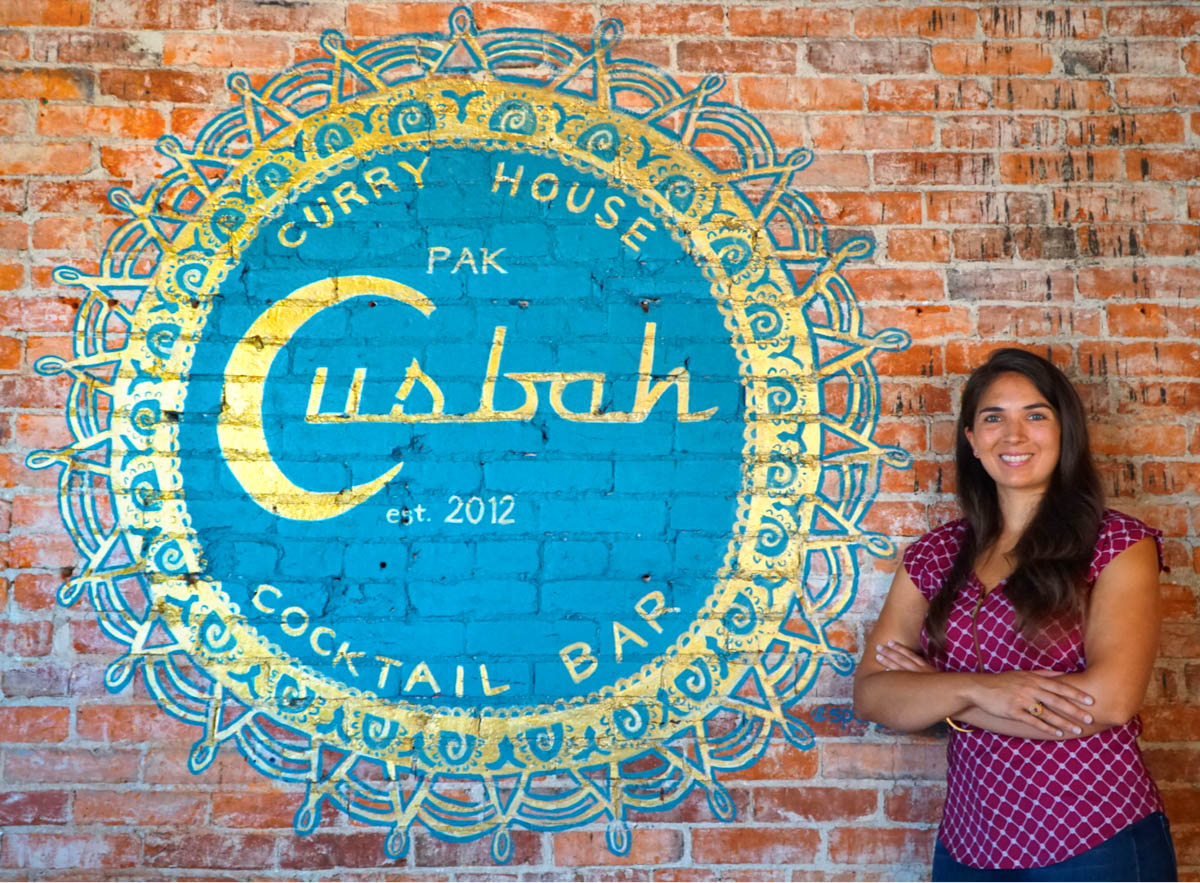 It gives me great pleasure to finally feature Soophia Hussain, owner of Cusbah Restaurant. I lived in Washington D.C when Cusbah first opened and remember the excitement of going to the first modern Pakistani restaurant in the district. Here, Soophia walks me through the vision behind Cusbah and how it's grown over the years.
Tell me about your background. How did you get into the restaurant business?
I graduated in 2012 from University of Virginia. At that time I didn't really know what I was doing with my life but my father and cousin were in the process of opening Cusbah, and it seemed like something really exciting to get involved in. The original idea was to get involved at a part-time level. I started as an expediter, food runner, hostess and continued to get more and more involved - moved on to being a server, bartender, Assistant General Manager and then, the General Manager. That's how it started.
What was the original vision for Cusbah and where do you see it going from there?
The idea was to create an environment with authentic food that we grew up eating but with a modern ambience - a full bar with craft cocktails and a wine list curated for our cuisine. What we wanted to avoid - and my cousin and I completely aligned on this – was the stiff, white table cloth, buffet style Pakistani/Indian restaurant experience that we grew up with. And we succeeded! In August 2012, when we opened our doors, there were not many restaurants that were doing a more modern alcohol forward take on the Indian/Pakistani restaurant. Rasika yes, but even Rasika was different because it was a fine dining restaurant. It was also doing a lot of fusion, and at that time, we weren't. We weren't trying to be fine dining, we just wanted to be a casual, neighborhood restaurant.
That brings me to the name. Cusbah means little village. In our context, we were trying to be a neighborhood bar and restaurant. That's the vision we were going for, and I'm continuing to pursue and improve upon that to create an inclusive environment for the neighborhood.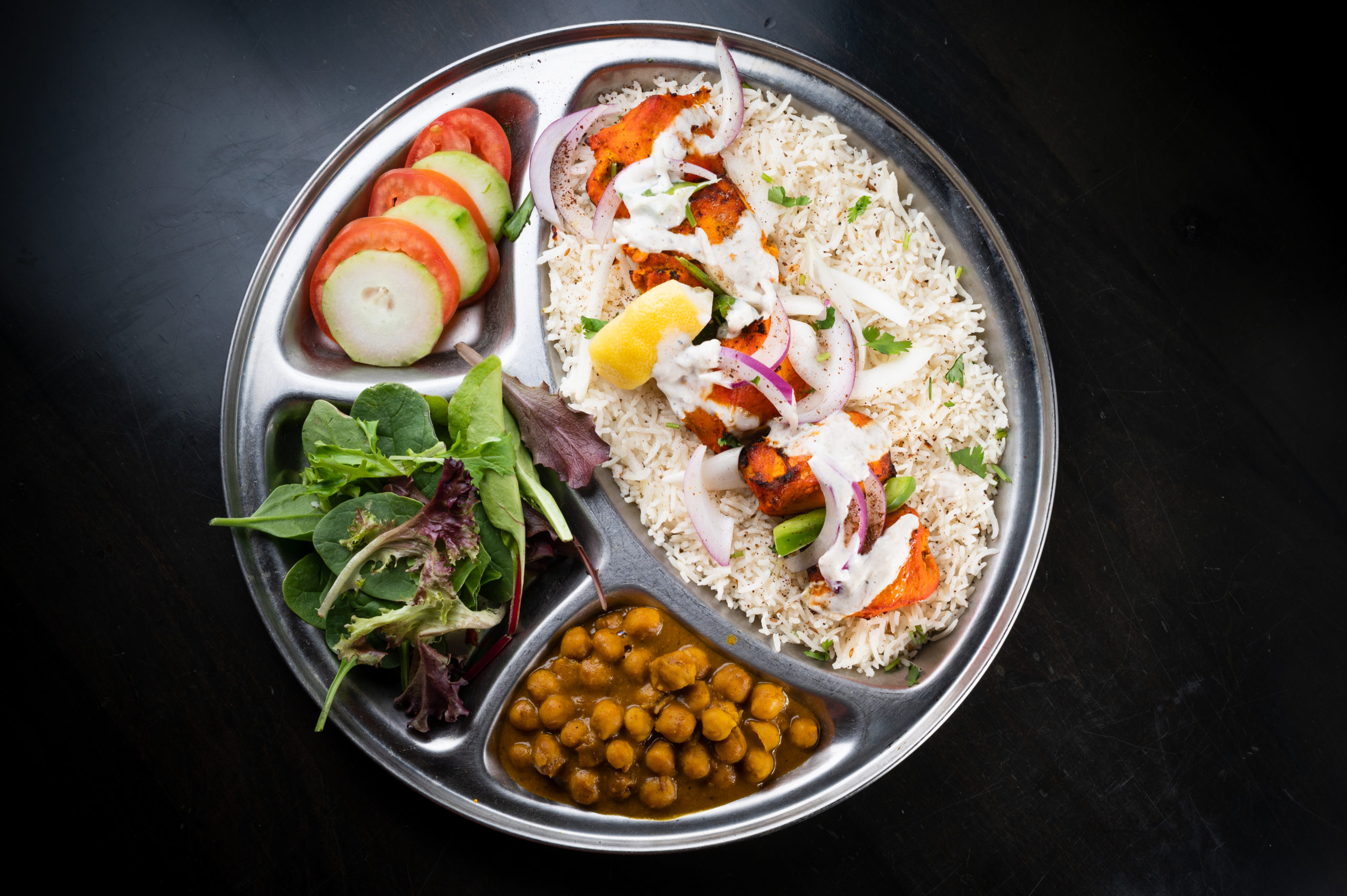 What was the menu when you started back in 2012 and how has it evolved since then?
We started off with making sure that we had all the staples – saag paneer, chicken tikka masala, chana masala etc. We understood that in order to get people in the door, we needed these items because they were so popular with American clientele. Over time, as we started to build our community and gain trust, we started introducing less commonly known dishes, to refine the menu to include items that we were really excited to prepare. I started delving into family recipes, the things that I really love. I wanted to maintain that comfort level for our clientele, but push the envelope to see how people would respond. I also started experimenting with some fusion items.
On the alcohol side, it's pretty unique that as a Pakistani restaurant we are serving alcohol to begin with. That goes back to the original vision. We wanted a modern restaurant, and one that acknowledges the fact that there is a population of Pakistanis that consume alcohol. With that said, from the get-go, in 2012 we started off with focusing on curating cocktails with ingredients that are relevant to our cuisine for instance, different types of herbs, spices and fruits – going from curry leaves, chaat masala, cardamom, tamarind, pomegranate, mango…the list goes on. We have gone in so many different directions.
Our cocktail program has developed significantly. A big part of that has been the bartenders that we have employed or managers with highly skilled backgrounds when it comes to curating cocktails. So that has really pushed our process for developing cocktails to evolve. Another part of that has also been understanding the research that goes into curating a cocktail. And particularly for me, pushing me to research what kind of other ingredients we can use and how they connect to Pakistan. What region of Pakistan is that coming out of, and how we can incorporate it?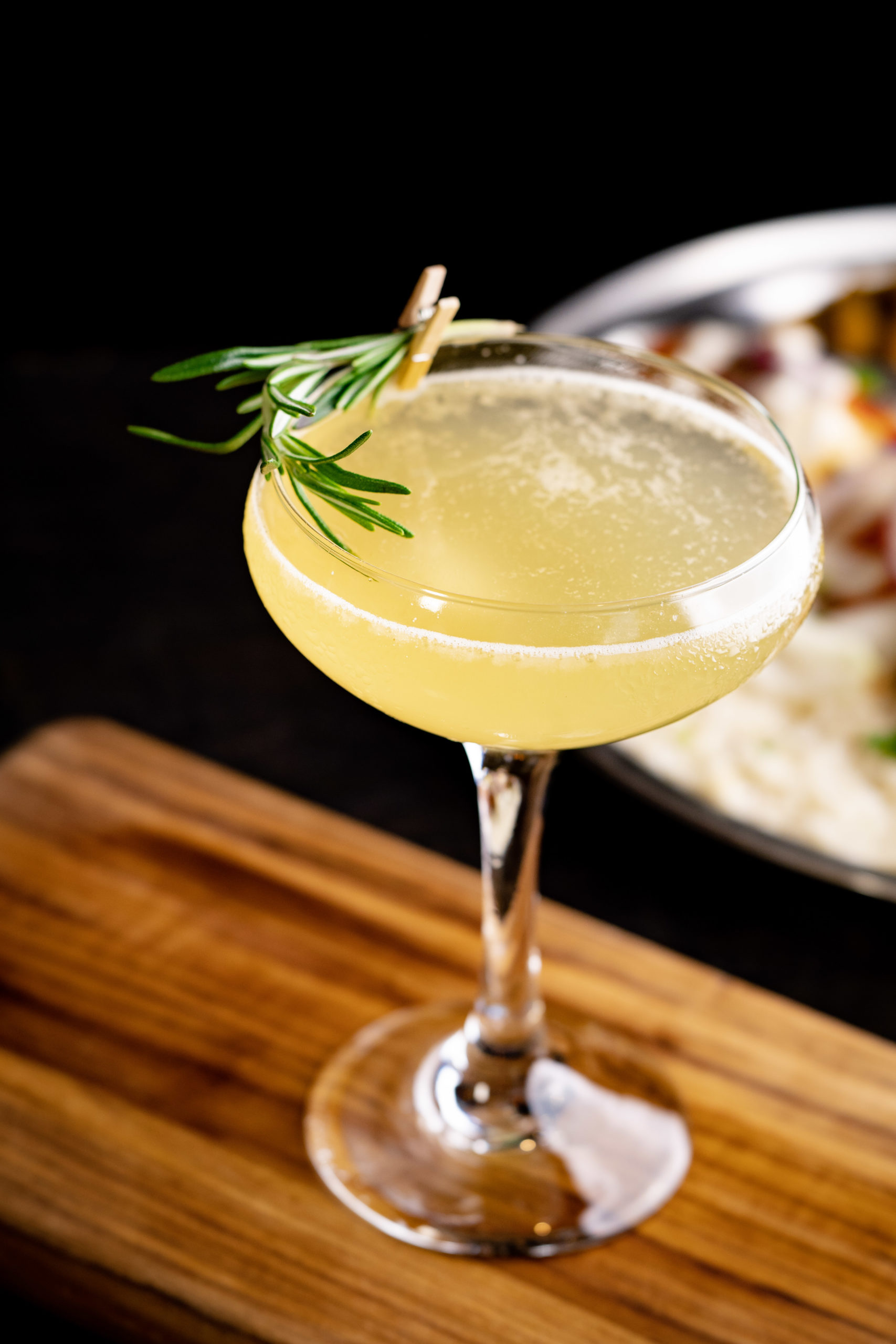 Tell me about one signature cocktail that you conceptualized and developed that you are really proud of.
We have one cocktail that's called the Cusbah and that changes 2-3 times a year. The previous one was really exciting because I was trying to get into other ingredients that were connected to Pakistan, and I started researching Gilgit-Baltistan and found out that apricots are really big there. That's not a region I'm familiar with, or with the process of how they prepare the apricots – the way they lay them out in the sun - I thought it was something very beautiful. I actually bookmarked that as something that I would love to go and see for myself. That inspired the last cocktail, which incorporated apricot liqueur. It ended up being very popular but there is a story to that cocktail. Pakistan is one of the top 10 apricot producers of the world, and we are using that cocktail to educate people about the Gilgit-Baltistan region that is not that well-known. That was really exciting.
Going back to your vision for the menu, what were the family recipes you decided to go back to and incorporate into the restaurant?
Keema has been my favorite dish since I was kid! And keema samosas…I did not understand why keema samosas were not a readily available thing. You can get vegetable samosas everywhere but why is it not easy to get keema samosas? So I called my cousin who makes the best keema samosa in my family, and told her to give me her recipe. So over the phone, she told me, roughly this, roughly that…After that, I sat down with my chef, went over her recipe and we just did it. I didn't know how it would go.  But as a restaurateur, you get to the point when you just have to try it. You have to put it out there, push it, educate your clientele about it, and particularly your staff, and see what happens. And it went over really well! The response that we got was very exciting. Seeing something on the menu that you have curated, that's personal, that you love, and then, seeing that positive reaction, it's an amazing feeling.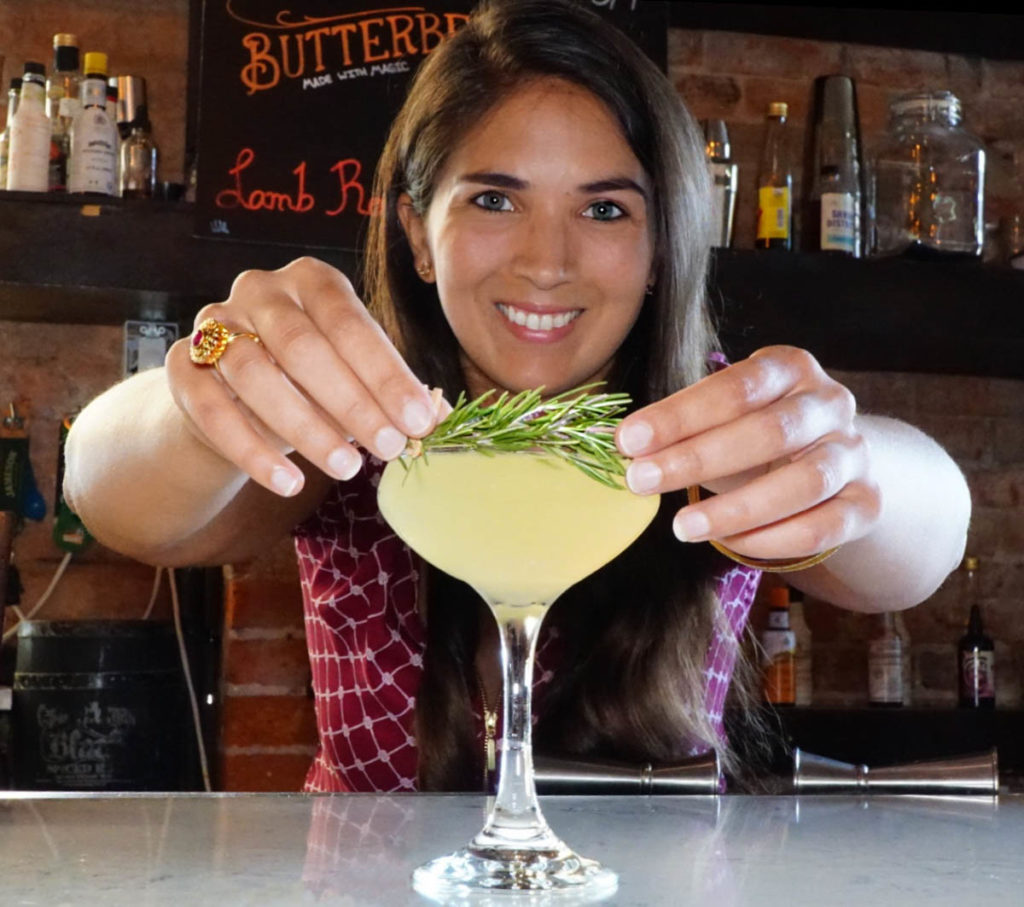 Based on your experience, do you feel there is space for Pakistani cuisine in the United States? What more can be done?
I would say that it's changed a lot between 2012 and now. There's more room for it now than there was back then. But let me back up.
As far as foodie cities are concerned, there has been a huge growth in that. The amount of foodie cities that have grown in the United States definitely helps. If you are in an environment where people are gravitating towards the fact that there are so many different types of diverse cuisines, that goes a long way. But it is difficult because Pakistani cuisine is constantly referred to under the umbrella of Indian cuisine even though there are dishes that are more Pakistani than Indian.
There is also the difficulty that with north Indian cuisine and Pakistani cuisine, there is a lot of overlap and so it's not clear cut what defines what. So ultimately, what it comes down to is education really. In the last three years particularly, we have tried to get away from being ambiguous. We are not an Indian/Pakistani restaurant but a Pakistani restaurant.
We have a Pakistani background. I'm not Indian, I'm Pakistani. And so even when we did the new logo design, I put Pak in the logo. And Pakistanis notice it! They then realize it's a Pakistani restaurant.
But yes, going back to what will make a difference, I do think it comes down to education, and that's going to take time. You can start off as an Indian/Pakistani restaurant, but as you gain more of a following, to say that yes, we have some dishes that are the same on both sides but let's concentrate more on the Pakistani side.  
I also have to add that my management team Yasmani Castellanos and Vi Viney and our staff have done a lot to help us improve. We are also a part of a wonderful community on H-Street. Our success is dependent on our neighbors and our amazing patrons. We are going into eight years now, which is a very long time for a restaurant especially during this time. 
I want to thank Soophia again for taking the time to speak to me and I'm excited to see Cusbah continue to grow and serve the H-Street community. If you ever find yourself in the neighborhood, make sure to drop by to grab a cocktail and keema samosa!