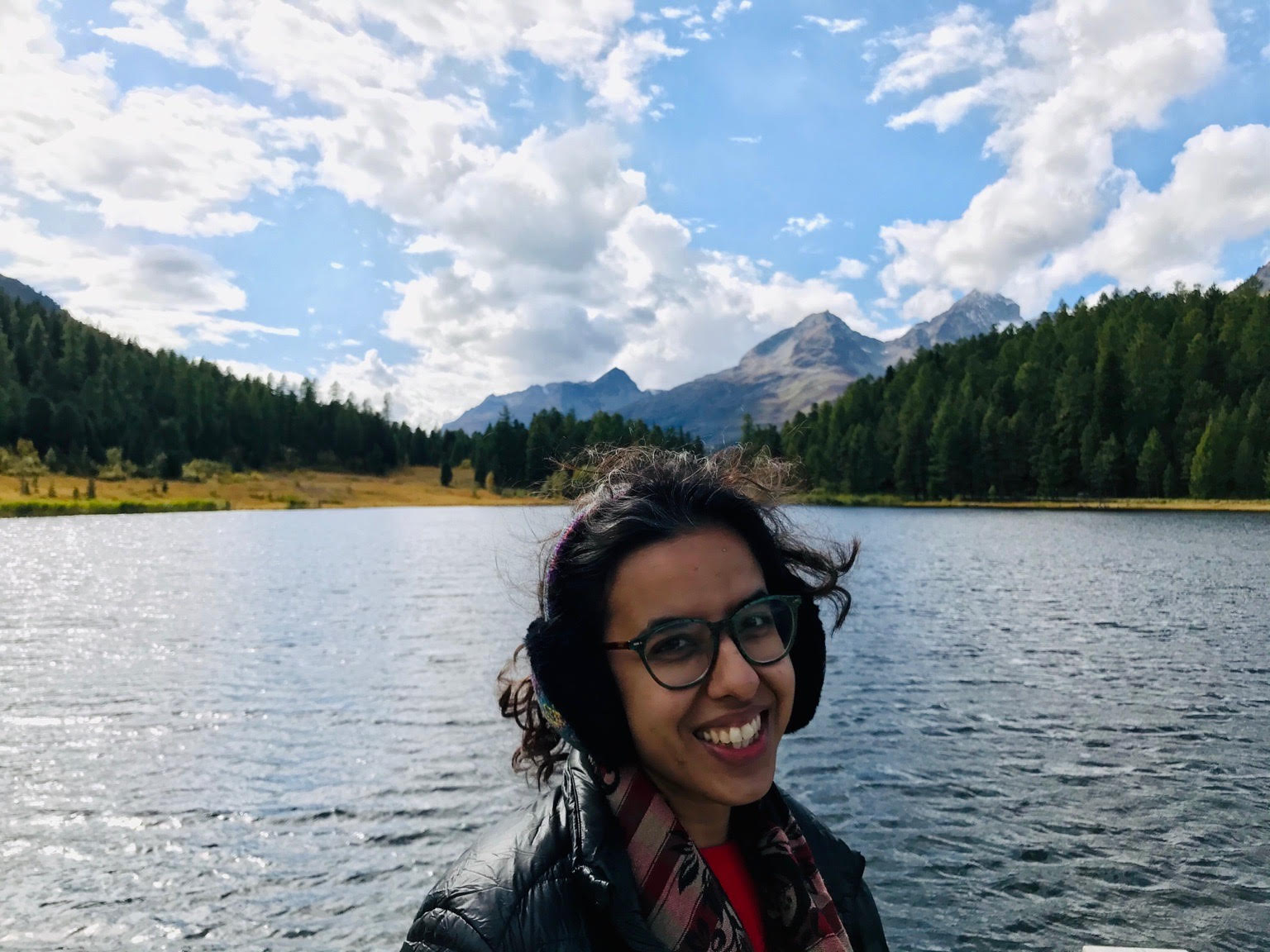 Hi! This month, I'm thrilled to feature Saba Imtiaz, a seasoned journalist and freelance writer whose work has covered some of the most fascinating aspects of Pakistani food culture - ranging from the origins of doodh soda to the cult of Zinger burger in Pakistan. Here Saba talks about how she got started in food writing, her favorite places to eat in Karachi and the state of food media in Pakistan.
You have been a journalist for the last 10-12 years and covered a range of diverse issues. What got you started writing about food?
I got started writing about food in that I used to work at the Express Tribune…I was on the Karachi desk and I had a few set beats, mostly political, but generally in a newsroom you were assigned many different things… When you are a reporter, you are always looking for a new idea. I worked with a great editor, and I wanted to write something that was interesting. I didn't want to write about things that had already been in other papers…We really tried to write about things in Karachi that hadn't been reported yet - small shops and markets, and interesting things that were happening across social strata…That led me to food writing.
There were two things that really got me really interested. When I was younger, I used to go to this chaat place in Bohri bazaar, which is hands down the best chaat place in the entire city, called Bombay Chaat House. And then, there is a little street in Bohri Bazaar where there are two chaat shops next to each other. What they do to get customers into the shop is they have all these catchphrases and lines to get you into the store. They spot you coming into the gali from quite far away, and they'll use all kinds of tricks to get you into the place. They'll say things like "yehi purani chaat wali jaga hai" because you would get in and start looking around to find the original chaat place and they figure out what place you are looking to go to. So there is a lot of baat baazi between the people who are standing outside to get you into the store. It's very competitive and very fun to watch. I really wanted to capture that particular part of the food eating experience…So I did a story on that and then I profiled Bombay Chaat House and that was really fun to do…I really enjoyed writing it. It was so different from everything that I had done before. Sometimes, with features, you realize, I'm good at this, I enjoy this, while writing and it's rare to find that especially when you are writing every day at a newspaper.
Around that time, I did a feature on Biryani of the Seas that was a seafood restaurant started by an entrepreneur and politician called Ali Raza Abidi. It was a very interesting concept of seafood - taking seafood out of either a really high dining concept, or really just here is Lahori fish and that's it…It was not fine dining, it was not the kemari seafood experience where you go on a boat and eat seafood prepared by fishermen, and it wasn't a typical Lahori fried fish that is often sold in Karachi…So that was very interesting because it got me into the kitchen, saw the food being made. It was interesting to describe it, talk about the concept behind the restaurant and what he wanted to do with it, what his vision was. Those were the food features I did early on.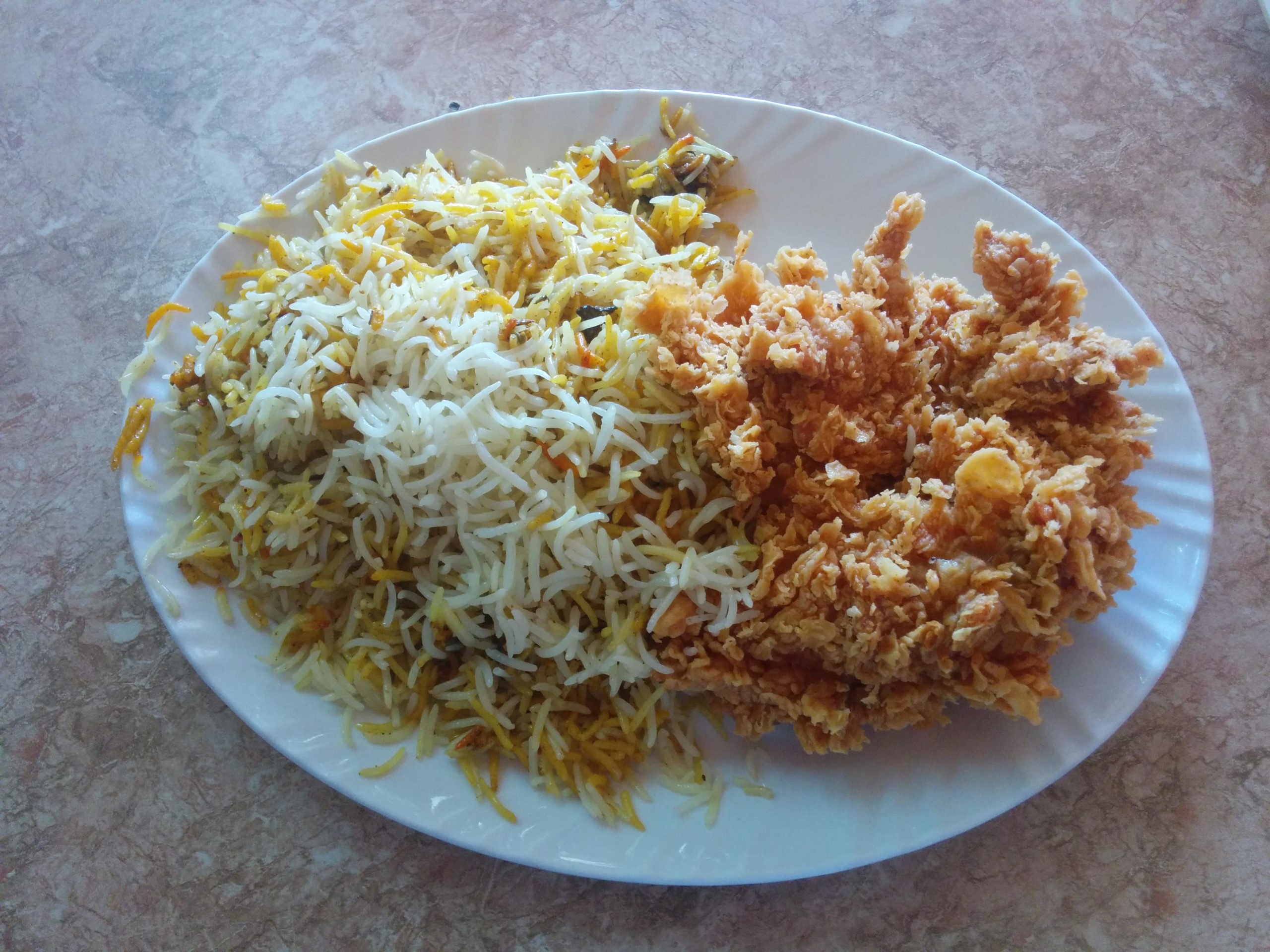 What's been your favorite food story to date?
So I think my favorite one was the Zinger piece - writing about the history of the KFC zinger burger in Karachi...It kind of solved this mystery that I had in my head for a long time – what is the reason for why Zinger is so popular in Pakistan. And it was a whole journey…I kind of knew it would be interesting but I thought it would come out in the writing but there were these ridiculous quotes that I ended up having in the interviews that I really didn't imagine people would say about Zingers - people describing Zingers as the difference between an Android phone and an iPhone, which were weird bizarre comparisons that I didn't really think people would do. But what it really led me to is that the reason it's so popular is because there's a certain flavor profile that people in Karachi really like – crunchy, spicy… It really made me think. We love King's crisps...Slims, and chaat, specifically chaat with a lot of paapri in it.
A story that I really enjoyed reporting was the story about the gentrification of chai culture in Karachi that I did for Eater. That was something that I had been thinking about and wanting to do for a long time. It was really interesting to do the reporting for that and see all the different ways that people would try to say they were not gentrifiers but kind of were… very revelatory in many ways.
I also really obviously enjoyed profiling Zubaida Tariq. It was of course a lot more meaningful that I did this right before she passed away…Writing about her, I was very glad that I got to do it.
What kind of food reporting are you especially drawn to, both in terms of what you want to write and report about, and also what you want to read?
I think I enjoy the history of popular things that we take for granted. For me, something very specific like why we started eating or drinking this one specific thing food or why did it become so popular.
What I always like reading about are communities that prepare a certain food and when that food is on the cusp of becoming popular. I also enjoy food pieces that bring something about the neighborhood, like the warring falafel makers in Beirut. I like pieces that tell me something more than "it's an interesting dish" - but what makes it interesting is who is making it.
What is interesting to me about non-American food writing is that it so much of the writing focuses on the people who are making or serving it versus the pieces set in the US that are often from the perspectives of chefs or from food writers…I'm not saying that everything needs to be about who is serving the food but so much of non-American food writing is about the person who is making the food and who is not necessarily a chef, and never will be considered a chef…The person making the chaat is an expert in making chaat or who is or making an old Parsi dish that has not been replicated at mass scale anywhere else.
I feel like there's so much conversation in the US right now about how you can fix food writing, and the way you can fix food writing is to look at how non-American writers have been doing it for a long time and also the standard to which non-American food writers have been held to for so many years.
Karachi has been your home for many years and a lot of your stories based in Karachi or are inspired by Karachi, but what are your favorite places to go there, both in terms of the story they tell as well as the food itself.
My favorite place till now is Bombay Chaat House. I lived out of Karachi for a couple of years, and since I move back last year, I have a specific Saturday routine, which is every Saturday I go to Bombay Chaat House and eat a plate of chana paapri . So I guess hands down at this point, it's my favorite. Even more so now because in the last six months I couldn't go during the lockdown. I just went back last week, and it was transcendent and beautiful.
I really like this place called Ice Berg, which is quite close to Bohri Bazaar. It's a very old school ice cream place that has amazing flavors that you can't find at any place…Again, it's one of those things that if you have lived in Karachi for a certain period of time, you know that Ice Berg is the best place to get ice cream, and hands down beats the places that are selling fancy ice cream or gelato. Those are my two favorite places to eat.
Other than that…so I really like Khairabad, which is one of the older Iranian restaurants in Karachi. Everything they do is amazing. A lot of people go there for lunch because it's next to a lot of offices. But for me, what I really like is to go for a tea in the morning or in the afternoon, particularly when I'm around the neighborhood for an assignment. It's very nice to sit there and get a cup of tea. They will always bring you a slice of cake or you can get chicken patties. It's a very nice place to sit and think. But they also have no compunctions about kicking you out if you are not ordering enough food, which happened to a friend of mine and I recently.
Other than that, I try a lot of the newer Western places but I don't know if I have a particular favorite. Right now, I really like No Lies Fries, which has really good burgers. The other place I really like eating at is Casbah at Beach Luxury Hotel, which is a very nice seafood restaurant.
And of course, Yuan Tung, which is an old school Pakistani Chinese restaurant, which is amazing. Nothing about it has changed except that they now let you pay by debit card which is amazing. Otherwise you would have to take a whole stack of cash with you. That's my favorite desi Chinese restaurant in the city.
There is growing consciousness about food in South Asia. Do you have any advice for people considering reporting and writing about Pakistani food?
In Pakistan, I don't know where one would write these things for. There are only 3-5 English newspapers - none of them have space for this kind of writing or an editor who can help someone write a really good food piece. I don't see a lot of it happening in the digital food media that is very much focused on trends or coverage of food festivals or restaurant openings. There is no food culture history thing happening, and I feel that's the only space left…Again, any advice…for me, it always ends at, where would you write these pieces locally?
But I think trying to not just find things that haven't been written about but also trying to find as much history of that particular thing. One of the big problems in Pakistan is that the archives aren't really accessible to anyone so for instance if you want to write about let's say, bakarkhani, how would you find out what is the first place to serve bakarkhani in Lahore or Karachi? So the hard work of finding the historical background of things - the more people can do that, the more of a service they can provide in food writing.
One of the other things is that there is a massive opportunity for is to do hyper local reporting on food. This has been done to some extent particularly about neighborhoods that have universities in them. But you know, for example like the guy who did the amazing list of the chole places in Lahore. That's such a great act of service. Something like that…It doesn't necessarily have to be about desi food. One of the big tendencies is to find what the local cuisine is but they can be interesting things done on say, what is the first place to do French fries in Pakistan? Or like the thing I did with milk and 7up.
There are so many opportunities. The tragedy of this is that there aren't a lot of places that would publish this kind of stuff so the onus needs to be on digital media in Pakistan to push this kind of writing forward.
One of the things I found really sad was that during the lockdown, there was no coverage about how people working in restaurants were being impacted by this. For example, during the floods and the lockdown, there was a lot of noise on Twitter particularly about people paying delivery drivers more or not ordering delivery. Then, this thing that went viral about a FoodPanda driver being mugged and caught on CCTV…I would have loved to see something about this. I didn't see a single interview with the guy in any kind of digital media format.
There are so many of these stories to do that are not just that food is exciting or this restaurant is opening or this restaurant is closing down.
There also hasn't been a lot of pushback on the question of wages and tipping here. When you are saying, you should tip delivery riders more, or restaurant owners coming out and saying you should tip because we are not paying them enough living wage, there needs to be a lot of pushback about that which I feel doesn't really exist.
You don't necessarily have to write about the history of food if you are not interested in it but there are a lot of stories to do about the impact of labor and the economy that are also part of food writing.