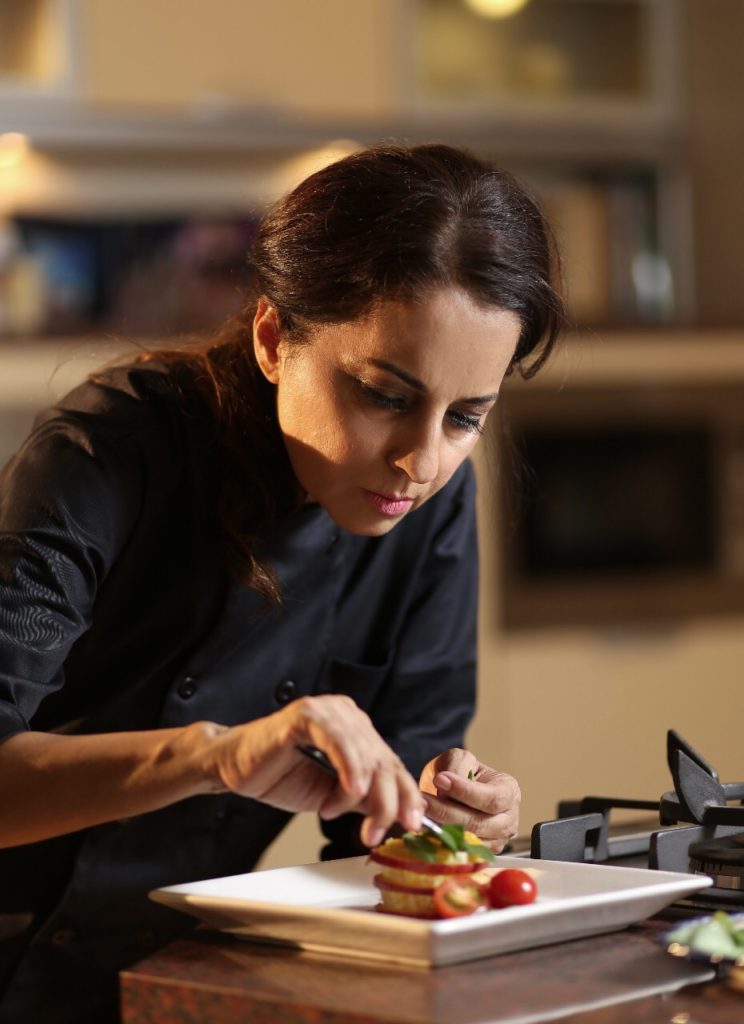 Hi! This month's feature is Kausar Ahmed, Seattle-based culinary instructor and author of the cookbook, The Karachi Kitchen. I first learned about Kausar when I received her cookbook a few years ago. Kausar's story is inspiring. I'm in awe of her as she navigated the journey of establishing a career in the culinary arts while balancing the role of a mother and daughter, and maintaining homes in both the US and Karachi. Kausar is involved in various projects in Seattle but you can also find her on Instagram (@thekarachikitchen) where she frequently shares cooking tutorials. Make sure to order a copy of her cookbook and stay on the lookout for a formal launch of her spice blends and chutneys!
Tell me about how you got into the culinary arts. 
Professionally, I was into cooking and food most of my life. I was always inspired by my mom and my grandmom - food, family, and sitting around the table together. It's been about 20 years since I got into the culinary arts. When I sent my kids off to college here (in the US), got my green card and started living here for a while, I decided to professionally get into food. I started off with an internship with Chef Martin in Los Angeles. I just walked into the Sur La Table store where he taught and trained, and told him about my passion. Then, I had done a couple of courses in NY and LA but hadn't officially gone to a school by then. I had cooked for several years, had a lot of experience that way but I wanted to get into real food with real experience in a commercial kitchen, working with a professional chef. 

When I started working with Martin, I realized my love for food styling, even more than for food and cooking. He was quite an artist. He became my mentor for many years...From there, I started culinary school at Cordon Bleu Pasadena, which is not there anymore...That wasn't enough for me, so I got in touch with Denise Vivaldo, one of the top most food stylists. I had a way of finding people - I would just e-mail them, thinking what's the worst that could happen, 'they won't respond?' Well, Denise responded. In the food styling world, she became my mentor and a really dear friend. She gave me a lot of tips, and advice on so many things. The learning never stopped. I really got into it professionally. I started food styling and also teaching in San Francisco. That's how I got into the culinary education side. I'm an educator by training, that's my professional background. I'm a qualified early childhood specialist and have worked a lot in special ed as well. I had done a lot of trainings on youth development, youth classes and special ed, and so wanted to bring the culinary arts into education. That was an amazing experience.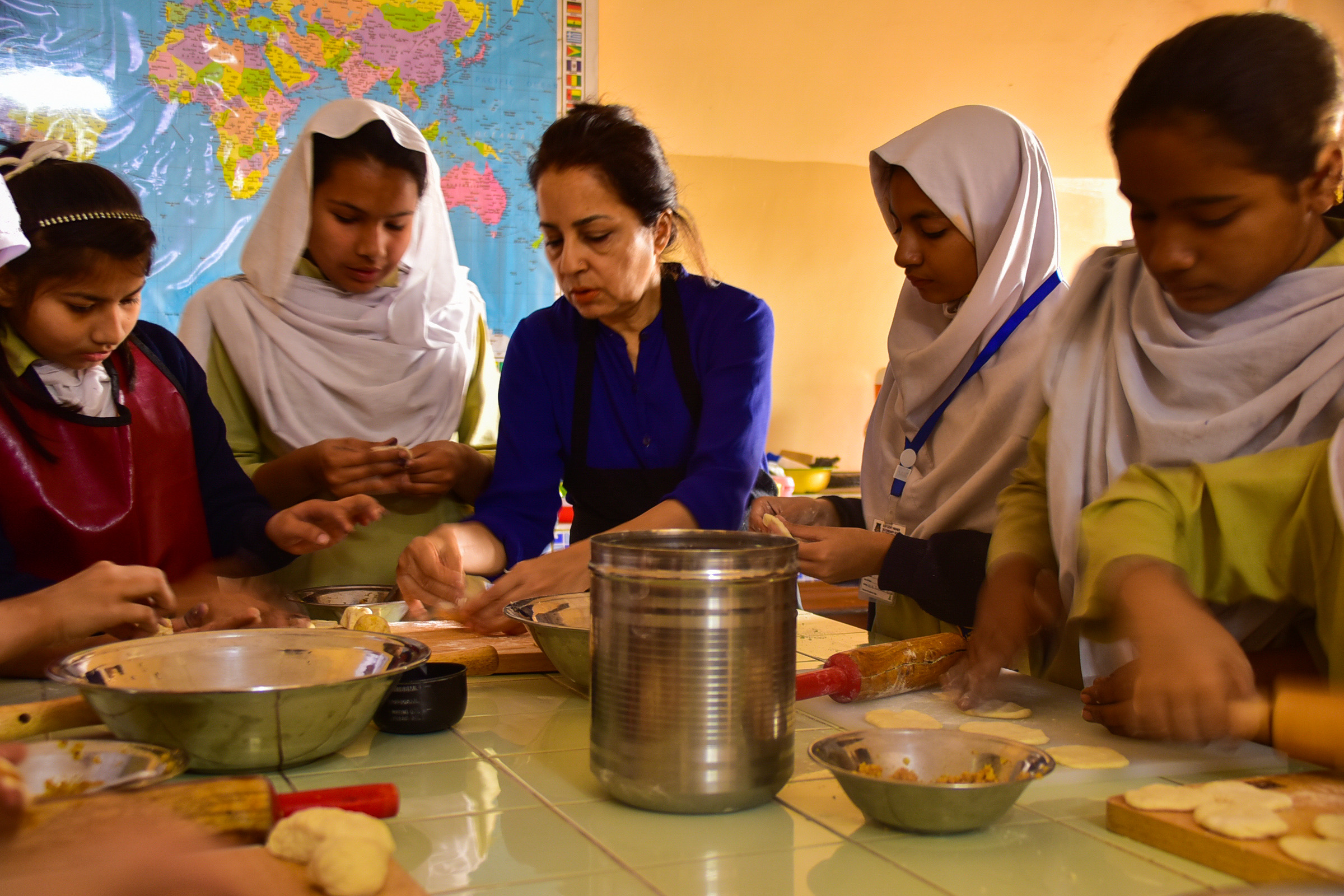 For several years, you toggled between the United States and Karachi. You have these two homes. How has that influenced your culinary style?
For many many years, I struggled between Pakistan, LA and San Francisco. Seattle came much later. My kids were here. My oldest daughter came here first for college, then my son. I had to be back and forth till my youngest finished high school. By the time she came over to the US, my father was very sick in Pakistan. There were major family health issues so I had to really be back and forth. 
It was a huge struggle because when you have professionally gone to culinary school over here (in the US), you can't use all the skills back in Pakistan. As much as the culinary field has grown over there, it's still staggering. But I'm somebody who really adapts everywhere. I told myself that if this (culinary career) is not happening in the US right now, what I'll do is take these skills back to Pakistan. Pakistan doesn't have any food stylists. Over time, I established myself as the only food stylist in Pakistan. Initially in advertising, people would call professionals from Singapore…So I took food styling back to Pakistan, and became the top food stylists there.
I also set up a little studio for culinary training in Karachi. I started to give cooking classes in most of the schools over there. But that was not enough for me - I needed to give back to my community. I went to low-income communities, such as in Lyari, and another really hard hit poverty area near Ziauddin...I specifically wanted to reach out to the women over there. To cut a long story short, I started working with some women there - teaching them about food, hygiene and healthy eating habits, and how they can incorporate it into their homes. I talked to their husbands as well, and convinced them how these practices can change their lives. These women were very keen to bake, so I taught them how to bake on stoves and to set up businesses. A lot of these businesses are still running! 
I also set up one of the largest home economic labs, which included boys as well. I made sure that happened. People who eventually adopted the school really stood by me, to fight with the government to make sure that happened. These were the things I took back to Pakistan. Then, I would come back to the US, and learn more skills from schools, internships, my work with non-profits. I connected with a huge profit in LA - Careers through Culinary Arts Program (CCAP). I worked with their students in culinary education. In fact, I still work with them. I also became a member of the International Association of Culinary Professionals (IACP) to get to know more people. This was how it was. It was very tough till I finally moved to Seattle.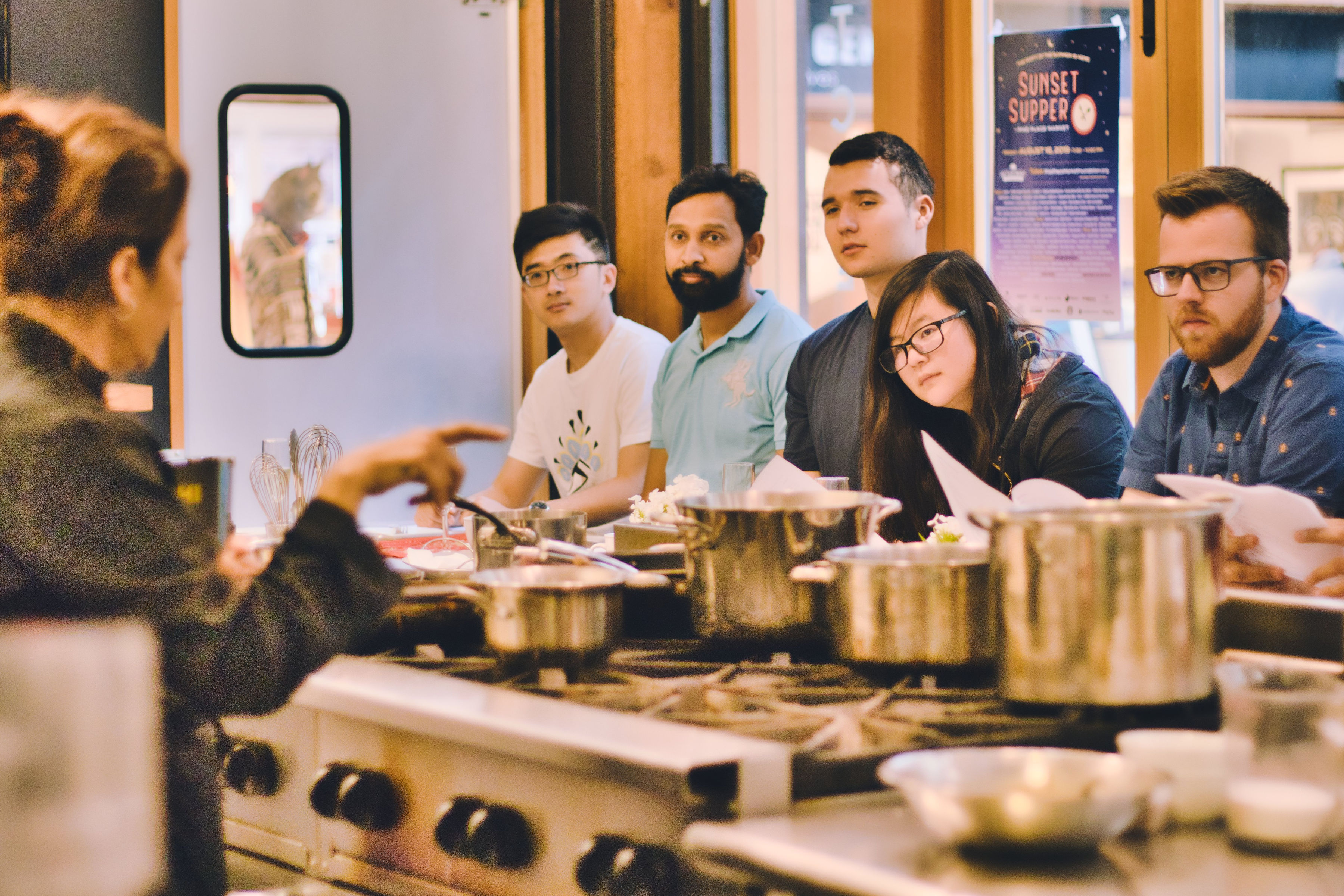 In Seattle, what are all the things you are involved in now?
I have a full time job with a non-profit, Project Feast. I'm the Executive Chef and Chef Educator. We work with immigrant and refugee communities. We run a café where we give them practical training. Through Project Feast, I work with people from different backgrounds and ethnicities. It's just fabulous. 
Apart from that, I'm working with PCC Community Markets, and giving classes there. I'm invited to a lot of places as a guest chef and keep doing that, and I randomly do pop-ups whenever I have the opportunity. I'm also on the platform of Cocusocial, which is another food platform where I teach as well.
Let's talk about the book. What was the impetus behind The Karachi Kitchen?
I always wanted to talk a lot about Pakistani cuisine when I came to the US...I wanted  more people to know about Pakistani cuisine, Karachi, the city where I was born and raised. I just felt there was a huge void. People didn't really know about Pakistani food as much as they knew about Indian food. 
My oldest daughter was my boss on this. She told me, 'you have all the recipes, you should write a book.' It took me about three years - thinking through what angle I should take, what should I do, what should I not do. Being self-published was also not an easy task.  First book is also always difficult. But I generally knew I wanted to share recipes from my childhood, recipes from my motherhood, and comparatively easier recipes, that showed who I am, what Karachi is, and what Pakistan is.
I only wanted to launch it in the US. I didn't launch it in Pakistan. My main idea was to take this (awareness of Pakistani food) to the next level. I knew I wasn't becoming a rich woman by selling this book, but rather it was about reaching out to a lot of people, making them understand my story. That was the main idea.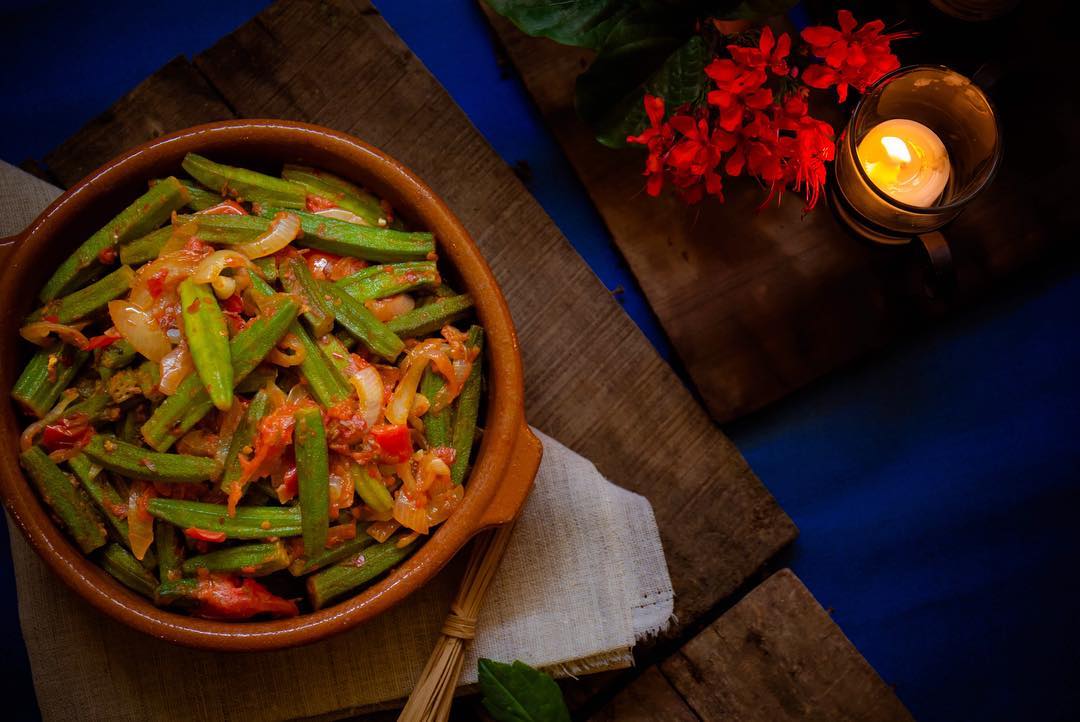 You are quite busy between classes and your job. What's next for you?
In summer, I launched my spice range and my chutneys, which have been very popular - altogether, four products. That is something which is in the pipeline. I'm working on connecting with people, working on the packaging, and on a lot of different things to get the products into the market. That's my long term plan. 
My other long term plan is working on my second cookbook. That's also going to be of course, on Pakistani cuisine, but I might take it from a different angle. I want to reach out to communities. That's been my goal. I have partially achieved it through my classes. I get to meet fabulous people. I have met people who come back to listen to my stories, and how they connect to me, and generally how food connects.
So I have all these things in the pipeline. Now that I'm at home, not going to work, I have been doing a lot of thinking, and working on recipe development. 
Are your products formally launched?
I launched them in different markets. We had all these pop ups in the summer, and at Christmas time as well. I wanted to check out the market - see how people accepted them. That's the best way to do it. For example, I made little potato bun kebabs, and served them with my chutneys and spice mixes. I did a lot of tastings for people, so you can say I did a soft launch. Just to get reviews in - get to know how people like it, what they say about it. This year, I'm in talks with a lot of people regarding how to get into the market. A couple of people have invited me to bring my products. I also brought them into farmer's markets, so I'm still getting reviews in, while simultaneously, working on a formal launch.
I am very excited for what's next for Kausar and The Karachi Kitchen! Looking forward to her next book and the formal launch of her spice blends and chutneys!