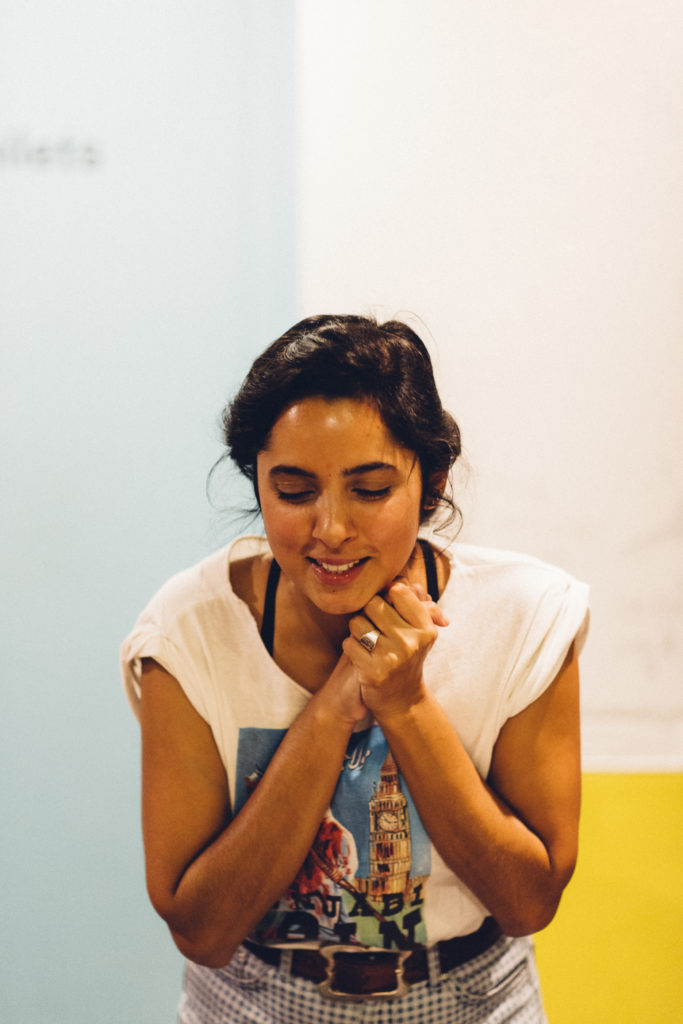 Hello! This month's feature is Numra, the founder and chef behind Empress Market, a contemporary Pakistani catering business in London. Numra is a young female British-Pakistani chef who through her catering, pop-ups and supper clubs is putting a contemporary and personal stamp on Pakistani food. Numra's approach to Pakistani cuisine is thoughtful and exciting. While it's rooted in traditional recipes inspired by her family, Numra is not afraid to play with flavors and themes that provide a fresh take on Pakistani cuisine. You can find her on Instagram @empressmarket, and learn more of her story below.
Tell me a little about your background. Where did you grow up and how did you get into the Culinary Arts.
I'm a born and bred Londoner. I grew up in south London. My grandparents moved there, and my parents pretty much grew up here. When I was a kid, they made a deliberate decision to move to Pakistan for a little bit – Lahore – to experience our heritage. It was a brand new place for them since my dad grew up in Karachi and Rawalpindi.
I did my GCSE and A'levels in Pakistan, and have been back in London since I was 18. My entire family lives here. My academic and professional background is in television. I used to work in documentary film, working at the BBC for about three years. Then, I was freelancing, when my parents and I were in Brockwell Park and my father said he felt like having bun kabab, and that you could only get a good one in Karachi. I told him, I'll start doing it! By the end of the day, we had developed a business plan and I had decided to start a food stall.
I approached it as a film concept. I went to Karachi, did a proper study on how to make them, and then learned how to put my own stamp on it. So from there, one thing led to another, and it became my full-time career. Over the next three years, I traded at markets, working non-stop. I had to pause to reassess my business, regroup and re-strategize on how to take it to the next place.
In 2017, I wanted something bigger, whether it be film or food, I have always wanted to share a story, an experience. I started hosting supper clubs, immersive dining experiences with various themes, such as "sabzi mandi" - what we do during harvest time when food comes in abundance. Some of the initial dishes featured were traditional but then, I started playing with spices a little bit more.
In 2018, I got a temporary lease on a place, and opened Empress Market, the restaurant. It was so exciting, like opening my home. I set it up like my lounge, and the experience was like you are eating at my home. For example, I had been collecting vintage plates, many of them were my nani's. I did that for about a year, and realized it had its challenges, obviously.
In terms of my culinary background, I have always been a home chef. Sometimes, I would make desi things. Sometimes, I would make an English roast or a Persian dish. That really developed my palette. And of course, pottering around my mom in the kitchen, paying attention to how she fried the onions, the smell of garlic. Food has been really important in my matriarchal upbringing, even simple things. For example, the hari chutney, is a bit of a family heirloom. When I asked my grandmother if I could use her hari chutney recipe, she gave me this look, saying, "Lekin tumhari to abhi shadi nehi hui". It was this, 'you'll get it but not now', look.
In the beginning, I struggled with the idea of calling myself a chef or a businesswoman. I would always use different words to describe myself but for the first time, I now own that I'm a chef, I am a businesswoman because I have sustained this business for close to six years. It's very exciting.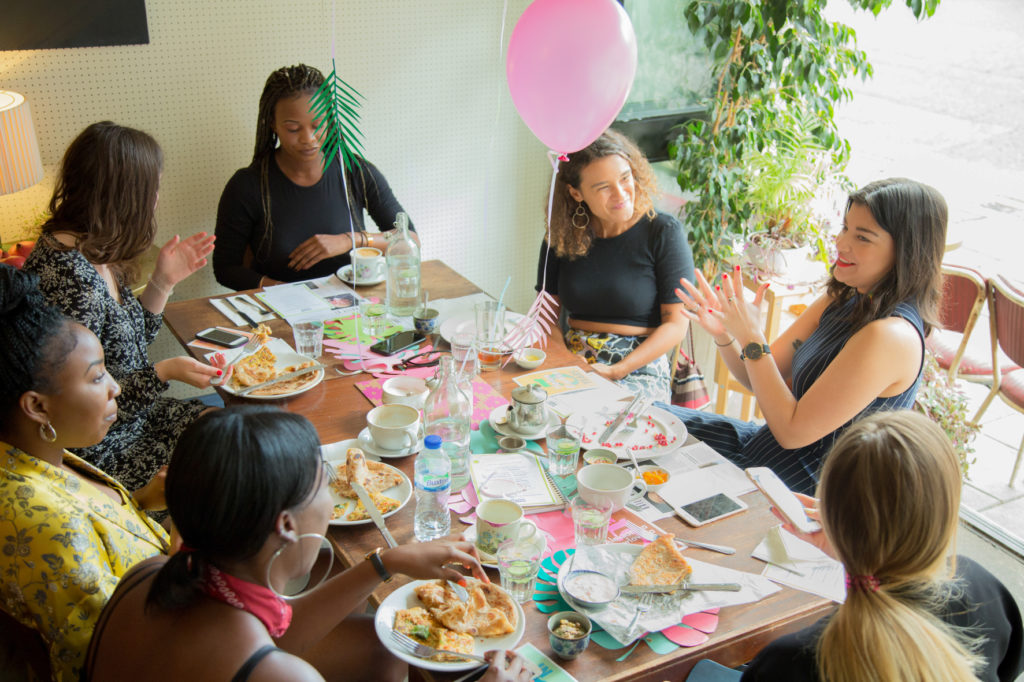 Tell me a little bit about how you came up with the concepts of supper clubs and restaurants. Where did you get your menu inspiration from? It sounds like your heritage plays a big part - what kind of food does your family prepare, and how do you make it your own?
Pakistan is a country of migrants. My family came from Delhi and Lucknow. They moved to Rawalpindi, then moved to London when my mother was nine years old. My nana moved here first, and when my nani was coming with the kids, he asked if she could bring desi chilies because he could only find scotch bonnets, which don't taste the same. That's how the flavor of food changes, and how my grandmother's cooking changed. She was influenced by living in Brixton with people from different heritages. Her circle of friends expanded, contracted, and that's how our food had different levels to it.
Empress Market is about where I've come from and the places that I'm going. I take traditional dishes, and I share my own take on them. When I was preparing nargisi koftay, I saw that some people fry them separately and then put them in the masala gravy. But my mother was insisting that wasn't the right way. I don't agree there is only one way to prepare these dishes, and that's something I really wanted to portray.
In terms of supper clubs, there are all these elements to it. "Sabzi mandi" was one theme. I also did a "sardi" one that featured wintery food from my childhood, capturing my memories of going to Muhammadi Nihari for nashta in Lahore. I did a post-Valentine's one that followed my first relationship from courtship over gol gappay to breaking up over a Hotspot brownie. People were expecting a traditional dessert and I told them, this is traditional! But I did have my own take on it – it was a chili brownie served alongside a vanilla kulfi ice-cream. This is traditional. This is true to me. I also had a Grand Trunk Road supperclub, where the 8 course menu followed the trade route from Kabul to Calcutta. For dessert I served Khubani ka Meetha, a dish people from Calcutta take a lot of ownership of and yet the khobanis came from Kabul…This is how food evolves, and that is something very beautiful, I think. Those were the themes that I was playing on and my personal history is a big part of it.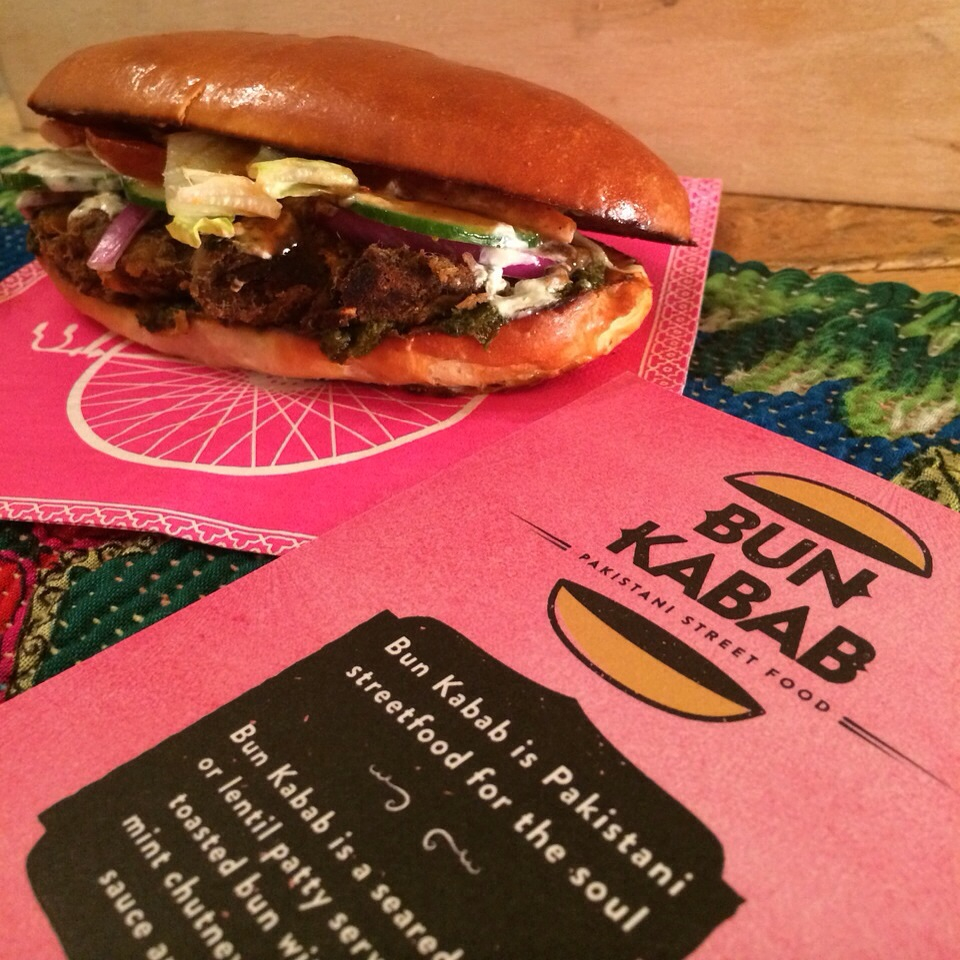 Would you call characterize Empress Market as your 'brand'?
Yes. Calling my business, Empress Market, makes it clear that it's a female run business. I have an female centred team, I have coached them not only in food service but running a business, I feel like their big sister, encouraging a sense of empowerment, and inspiration.
Empress Market also has a historical place. A Victorian-era building with a controversial history but also a contemporary place in the city. It is the place of dreams and nightmares with everything being sold there - boris of spices that could be from the medieval era, gosht being sold alongside puppies. It's fascinating. But now, when I visited, they had cleared it out, which is quite distressing. On the periphery of the market, you had vendors that had come from far away places, with their stories of perseverance. They kept coming back. I was speaking to one woman, and when I asked why she kept coming back, she said, "What else am I supposed to do?" Then it hit me, she's not a political activist. She was like, 'I have to do this in order to survive, to look after my children, and it was impossible to rely on anybody else to do this'.
For me, this is who I do it for, and a privilege that I can have, to choose to do this.
You had mentioned community building earlier. How do you see yourself building community?
The dining table, the kitchen table, it's where people from different walks of life can come together and understand each other. It creates a sense of commonality, and how we are all the same. Whether it's a group of friends or strangers at my supper clubs, they share their stories, "my grandparents moved from here", or "my ancestors are from there". That's how it creates community. We celebrate our differences and commonalities. It's an organic sort of process, where you are developing little pockets of people who can sit down, break bread and talk about things they love.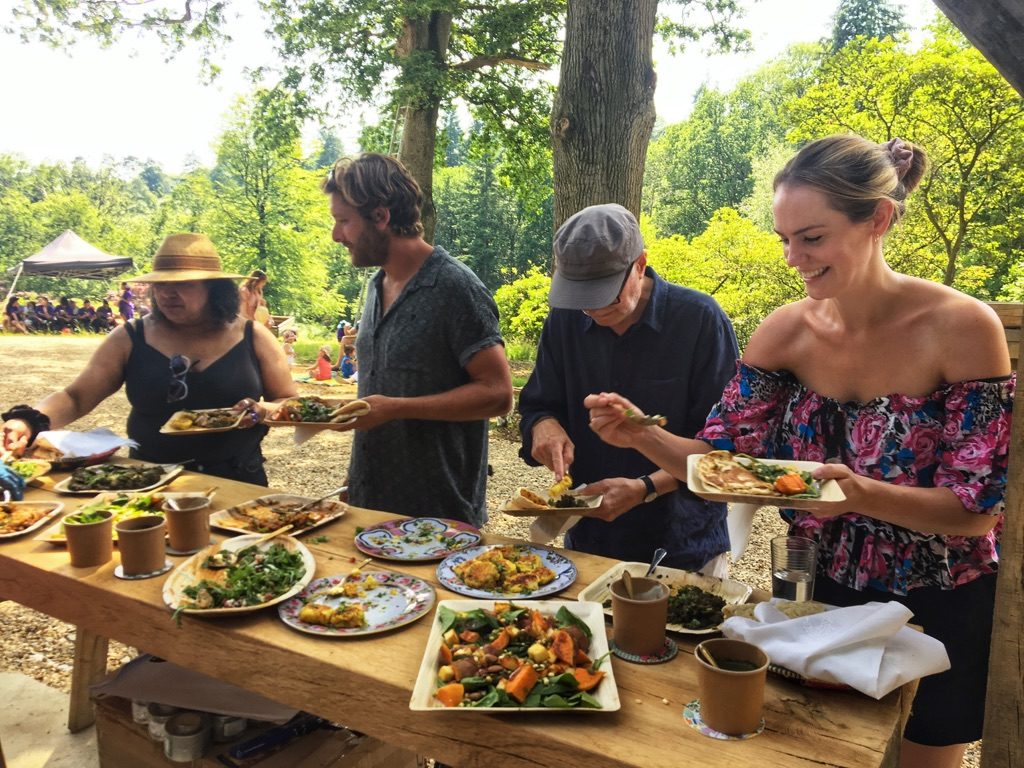 You have grown up in Pakistan and London. What are the differences between the Pakistani food that you grew up around and now? Do you see the landscape shifting?
In the UK, we have such a strong platform – a place and space for South Asian food - whether it be from greater India, Sri Lanka, Afghanistan, the regionalities within India. So many ways to engage with South Asian food, whether it be through curry houses or Michelin-starred restaurants. We see some resurgence of South Asian food, with many of them recounting ancient stories of Mughlai food or food during the British Raj. Courtly dishes that go back into history of 200 years. While it's important, and it's great that people are learning, the contemporary place of Pakistani food specifically isn't being explored. There's a lot more opportunities to explore, for example, bun kababs! Non-Pakistani people are surprised, like, burgers are Pakistani food? Yes! It's a desi burger, with lots of variations. Pakistani food exists in the modern world. There's a lot more opportunity to explore those ideas.
Starting a bun kabab stall, and then running Empress Market as a business full-time…what's the process been like? What's the less sexy side of it?
None of it is sexy! It's the most unsexy job. The business side of it has been interesting, and I have been learning on the ground with the guidance of my father. Running and inspiring the team has been my greatest mission. I have found the most amazing girls who work alongside me. I cried when the Empress Market restaurant ended because it's been such an emotional experience bonding with them. I still have a wonderful team who have supported me and grown with my business.
The hustle is real. It's an incredibly difficult industry. Me carrying a 20 kg griddle everywhere, working during hail or snow, or through the scorching heat. Clocking 80 hours a week, and still trying to come out as an amazing, gracious host…In all of this, you require a certain work ethic. I'm a bit of a workhorse, and really like to push myself to the end. It does require a certain type of mentality, and a lot of sacrifice. In the first three years, I had no personal money, everything I made went back into the business.
I went on to open the Empress Market restaurant for a year, and I only did it because I had the opportunity. When the temporary lease was coming up, I looked at the numbers, and realized I achieved something quite amazing. I don't know if I have the stamina to do it full time. It's like trying to find your own place (in the business).
One needs to understand it is a lot of work, but pays off in other ways. My whole day would be made when I would hear that people travelled across the city for my bun kabab, and that it hit home.
What's next?
Empress Market is a modern Pakistani catering company, focusing on private dining and events. I am based in London but have been hosting events around the country and internationall as well. I also host supper clubs and will be launching my summer series next month! I really enjoy curating a unique eating experience for my guests, something personal and bespoke for their special event. It extends beyond the food on the plate, designing a creative tablescape, dynamic music to maintain the mood, telling a story about how people from around the world can come together.