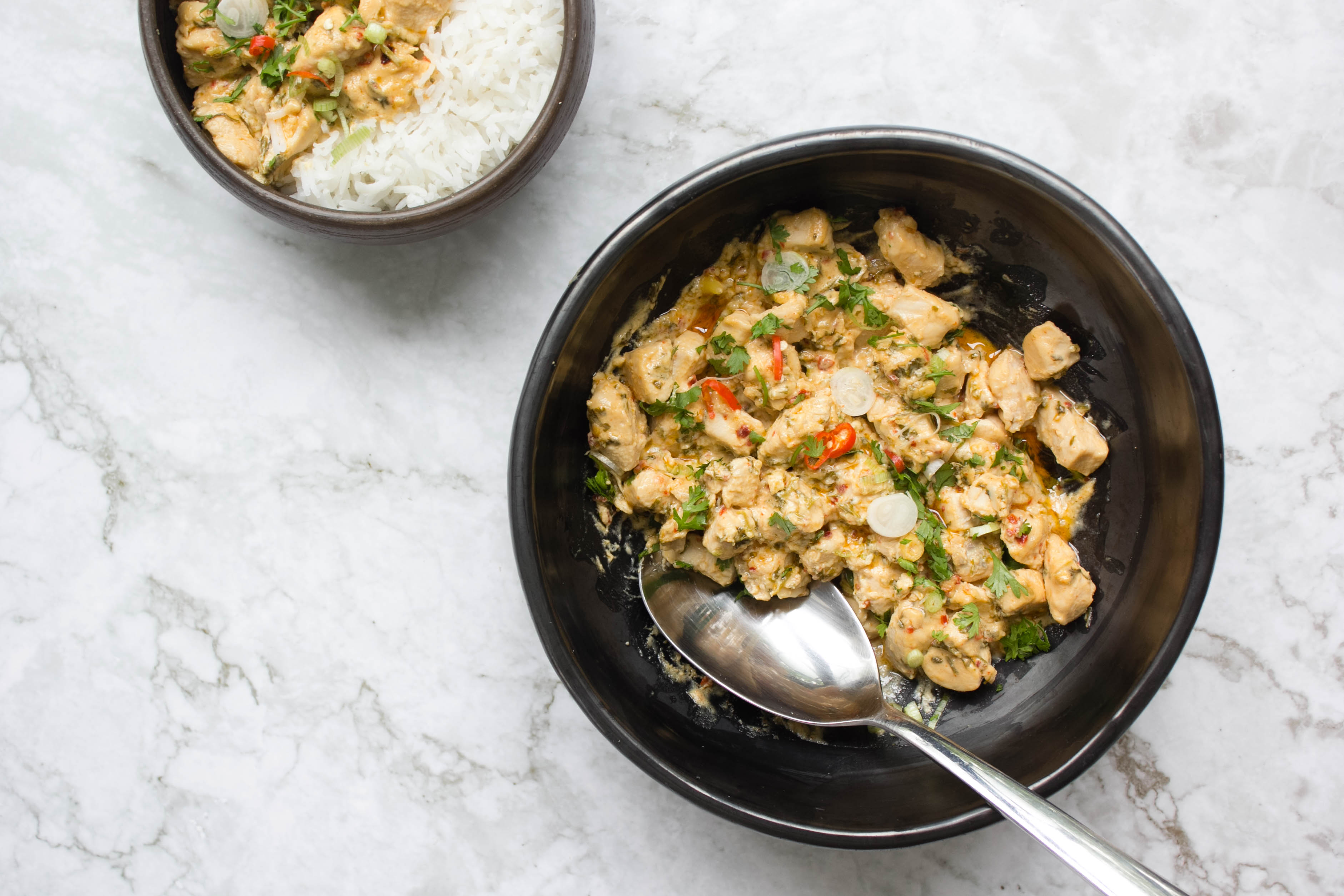 I made chicken hara masala for the first time about five years ago, using Come Con Ella's wonderful recipe. Even though hara masala is a popular base for cooking in South Asia, it was rarely used in my household, which is a shame. It's a vibrant, flavorful base that provides a welcome respite from the tomato-onion base that most Punjabi households rely on.
I came across the recipe again in Kausar Ahmed's book, The Karachi Kitchen. Her variation was a little different but equally delicious. She incorporated the use of spring onion, and instead of using diced chicken, pounded boneless chicken breast into thin, even pieces. Poring through the various recipes, like many household classics, the hara masala has over a dozen variations. Taking heart from that, I adapted both Mehrunnisa and Kausar's recipes, and created a hybrid version that in my opinion, works.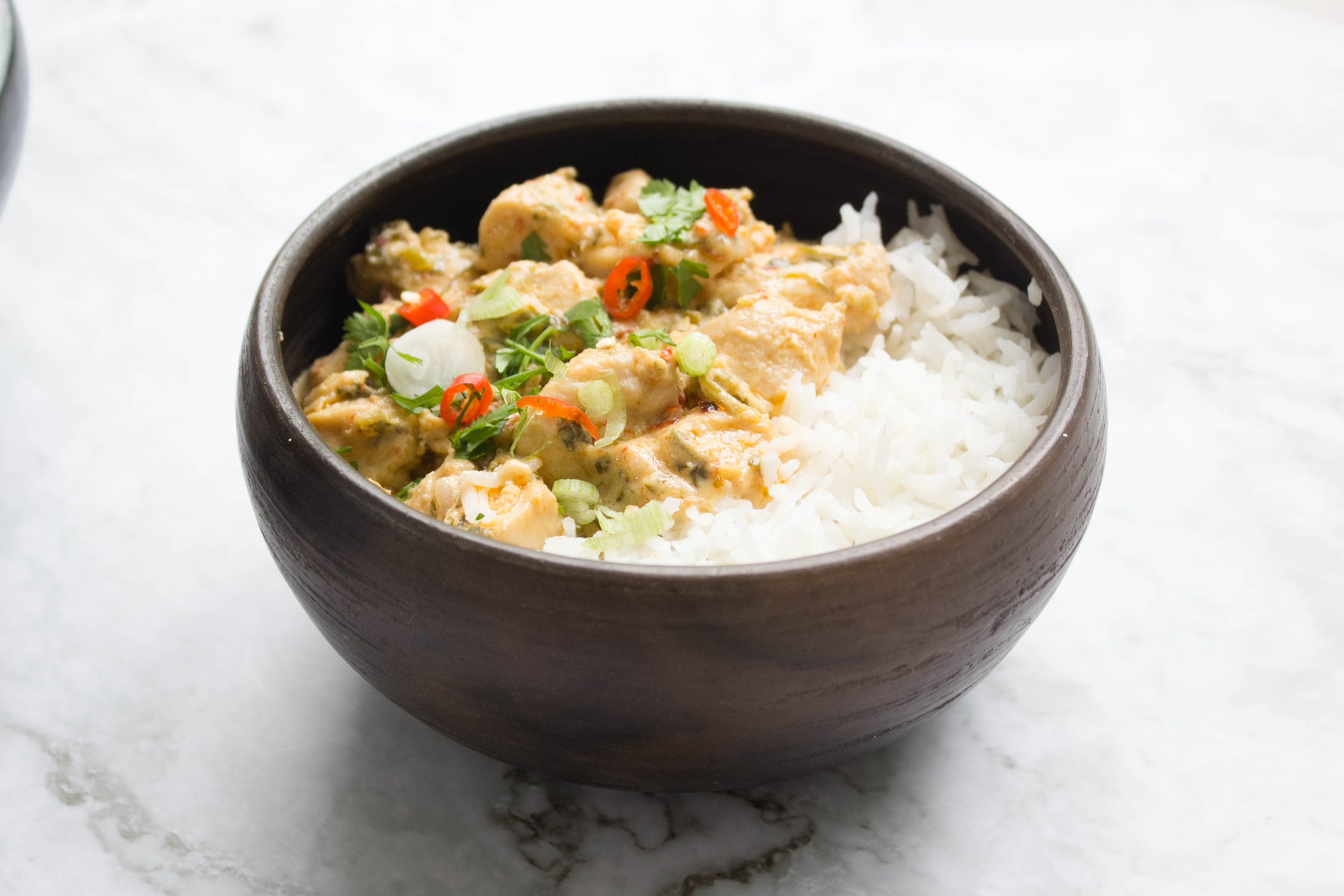 The dish is perfect for sharing with friends or family who are new to South Asian food or those who find too many ground spices overwhelming. Hara masala drives its wonderful flavor from fresh ingredients – cilantro, mint, green chilies and sometimes, spring onions – rather than a complex blend of ground spices. The yogurt base also softens the flavor while tenderizing the meat.
This is not to say that hara masala can only be used with yogurt. You will find many recipes that simply use the ground herbs and chilies as a marinade or cooking sauce. I have yet to try any of them but will make it a point to do so and report back.
Hope you'll enjoy this dish as much as I do.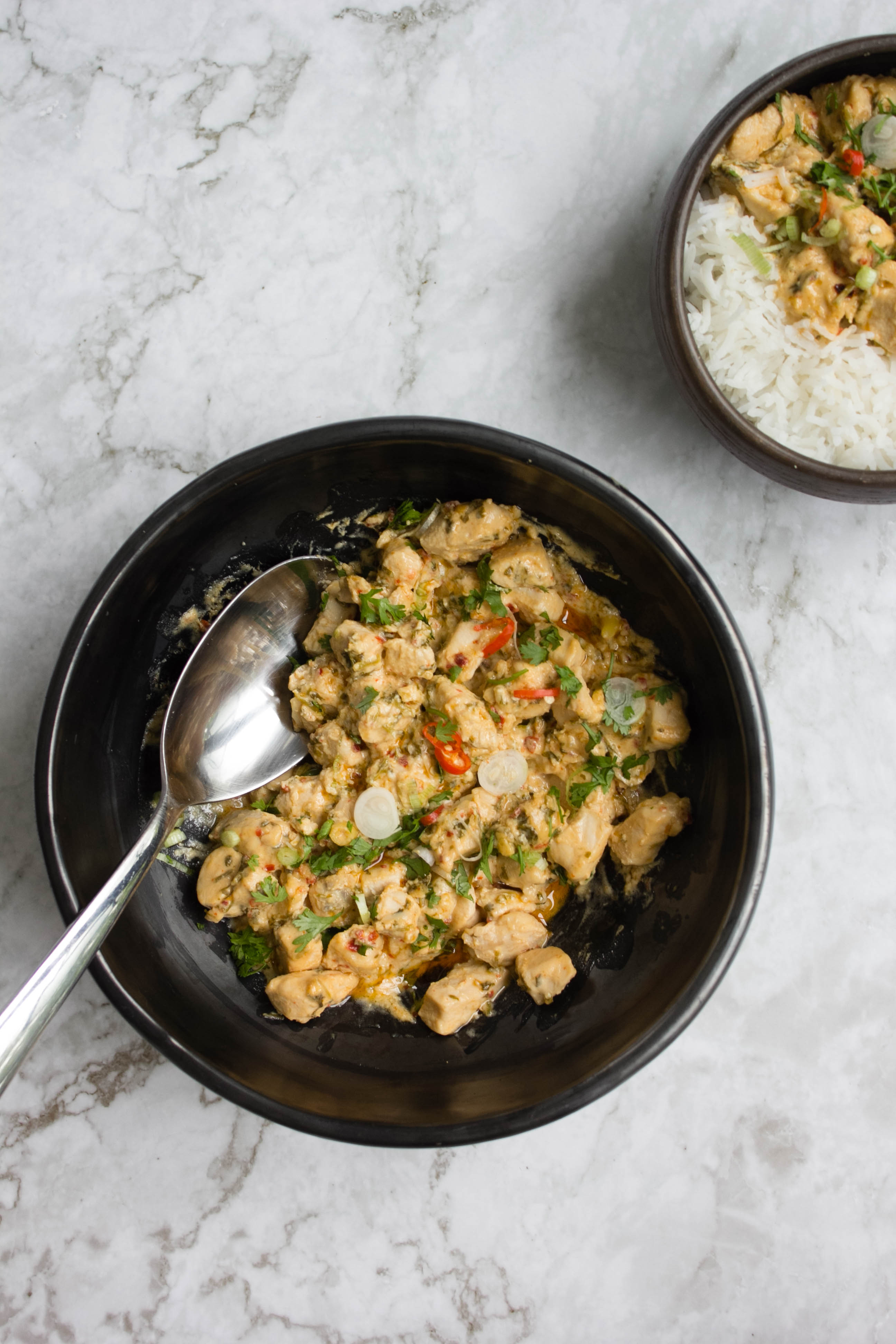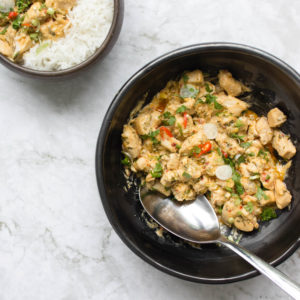 Chicken Hara Masala
Ingredients
500

grams

boneless chicken

diced

¾

cup

cilantro

roughly chopped

4

green chilies

1/3

cup

spring onions

optional

4

tbsp

oil

1 ½

cup

plain full-fat yogurt

2

tsp

crushed garlic

2

tsp

crushed ginger

1 ½

tsp

salt or to taste

2

tsp

red chili flakes
Instructions
Add cilantro, green chilies and yogurt to a food processor and pulse till well-blended.

Heat oil in a medium-sized saucepan, add crushed garlic and fry on low heat for 30 seconds.

Add chicken and fry for 2 minutes.

Add salt, crushed ginger and red chili flakes. Fry for another 2 – 3 minutes on high heat while stirring.

Add yogurt and stir for another couple of minutes.

Partially cover the saucepan with a lid, and let the hara masala bubble and chicken tenderize for roughly 10 minutes.
Notes
I understand that some will be upset about the absence of mint in the hara masala. As I mentioned earlier, there are many variations of this base, some that include mint, some that don't. Since I don't use mint frequently, I decided to omit but if you would like to add it, I would recommend adding 1/4 cup along with the cilantro and green chilies into the yogurt sauce.