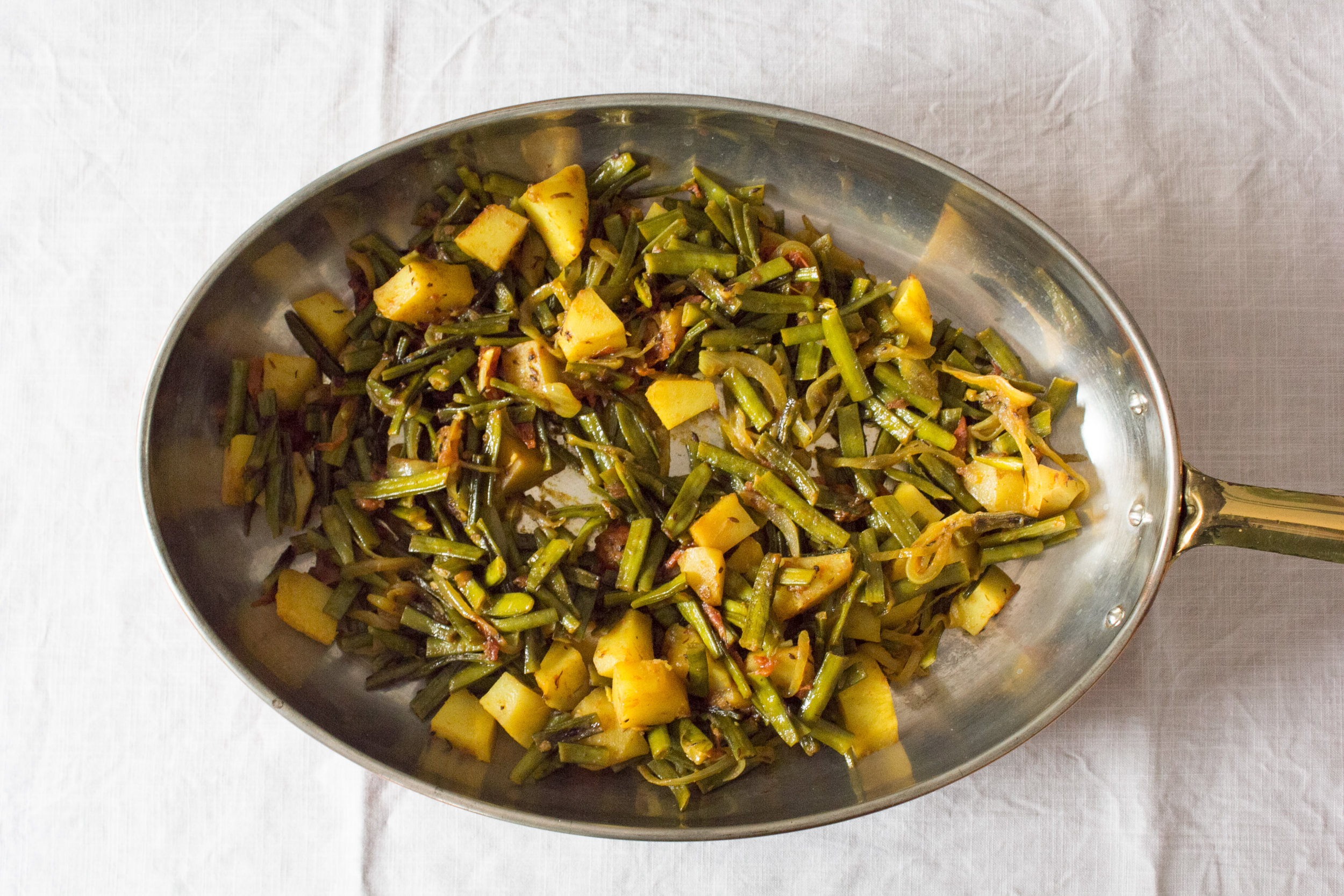 I first tried gawar, also spelled "guar" and "guvar" (cluster beans) last August when Erum was preparing her mother's baghara baingan for the blog. Erum, whose family had immigrated from Mumbai to Karachi, had grown up eating gawar sabzi, and showed me how to prepare it the way her nani (maternal grandmother) did. It was delicious.
Gawar is a type of French bean that has a faint bitter taste. It is difficult to find fresh gawar outside of India and Pakistan, which are responsible for 80 percent of its cultivation in the world. In India, gawar is primarily cultivated in Rajasthan and Gujrat. While in Pakistan, it is mostly grown in Punjab, Erum had trouble even finding it in Islamabad.
I however, was lucky enough to locate it in El Paso's lone Indian grocery store (frozen, let's not get excited), and thought it was time to break out the recipe that Erum had shown me exactly a year ago. It did not disappoint, and took me 30 minutes flat.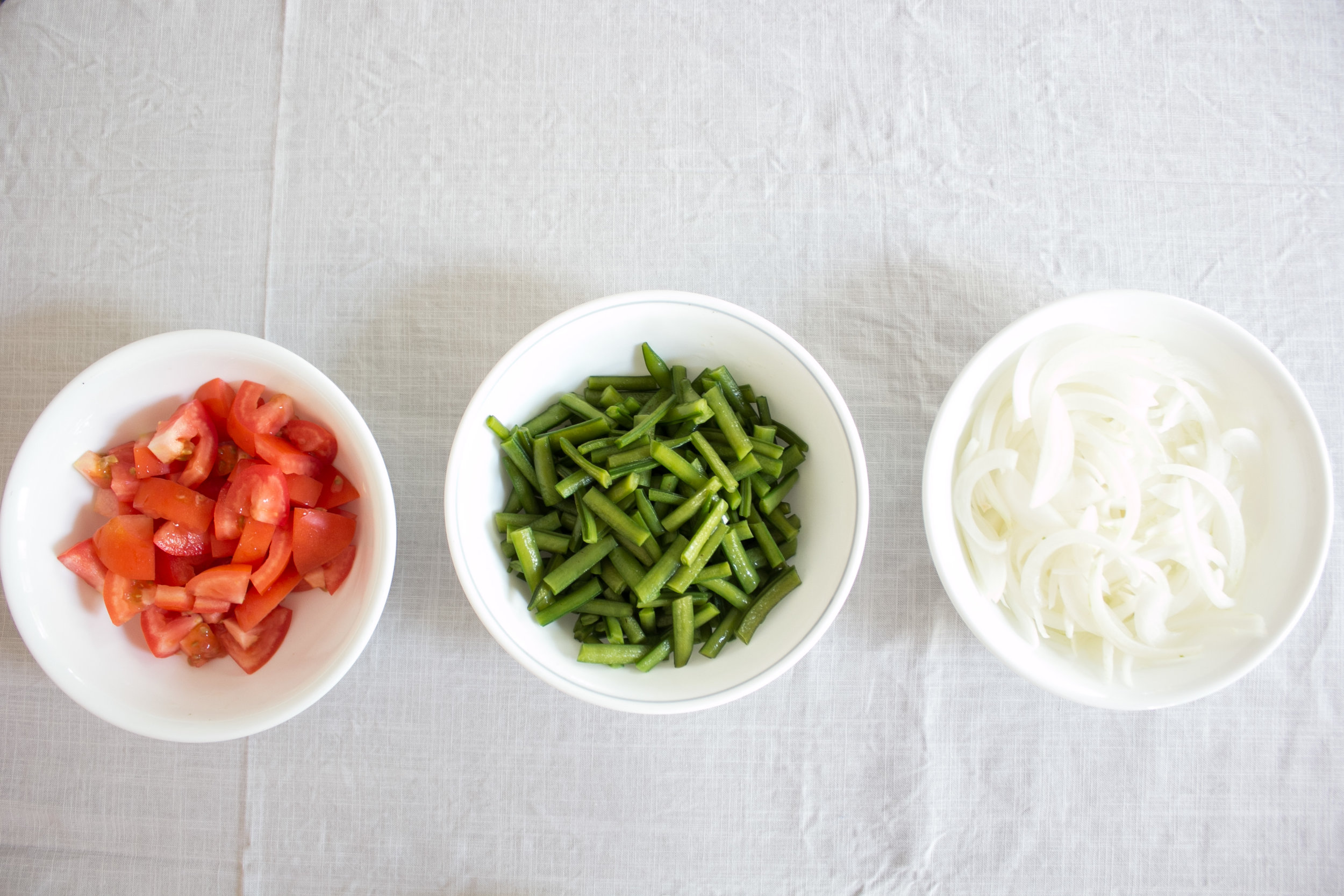 Serves 4 as a side
Total Cooking Time: 30 minutes or less
Ingredients
2 tbsp of vegetable or canola oil
1/2 white onion, thinly sliced into half moons
1/2 tsp cumin seeds
1/2 tsp ginger paste
1/2 tsp garlic paste
Salt to taste
1/2 tsp of Kashmiri red chili powder (cayenne powder is a good substitute but on the hotter side so adjust per taste)
1/2 tsp turmeric powder
2 roma tomatoes, diced
12 oz gawar, found in specialty Indian stores
5 salad potatoes or 2 big potatoes, diced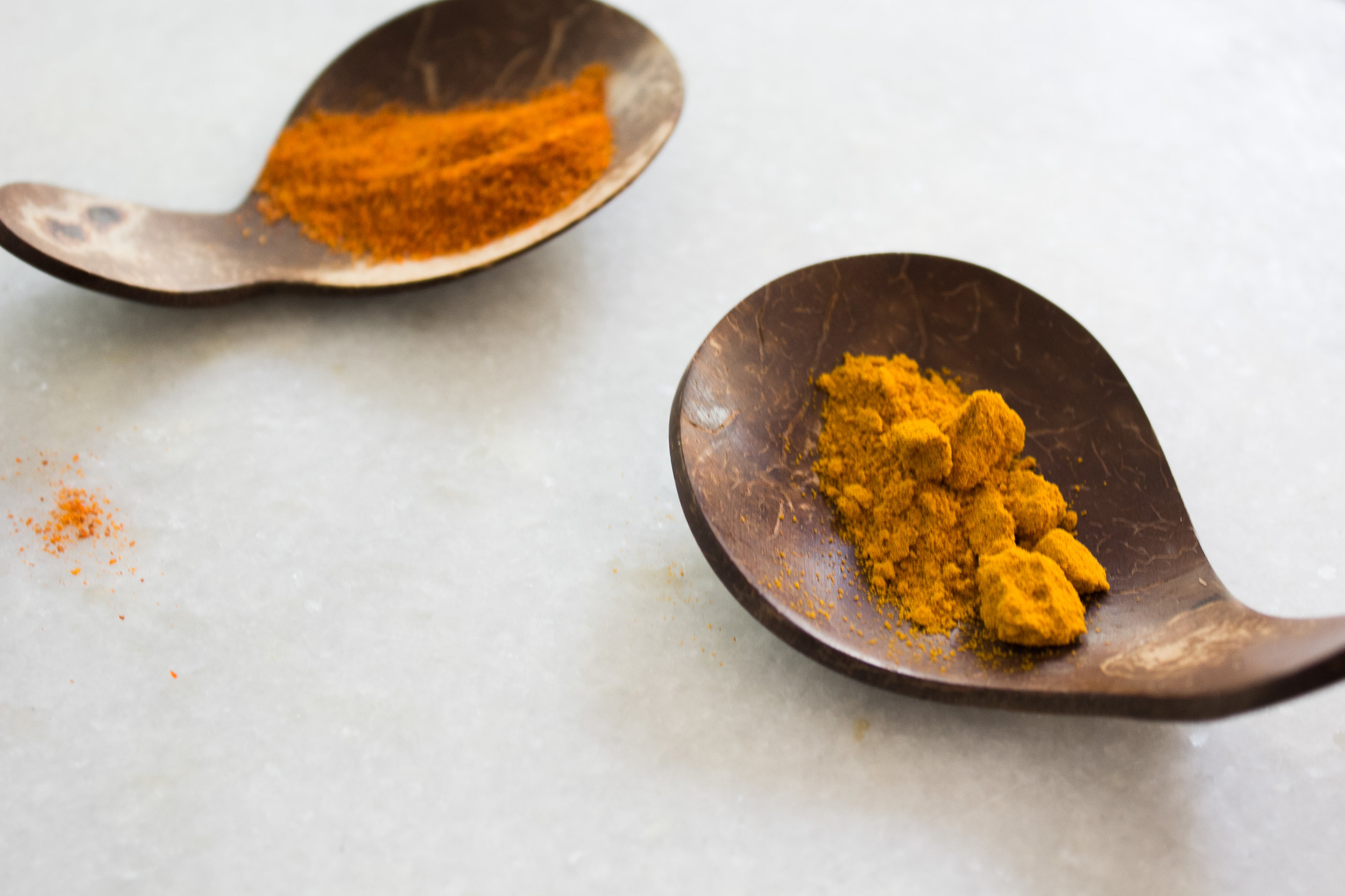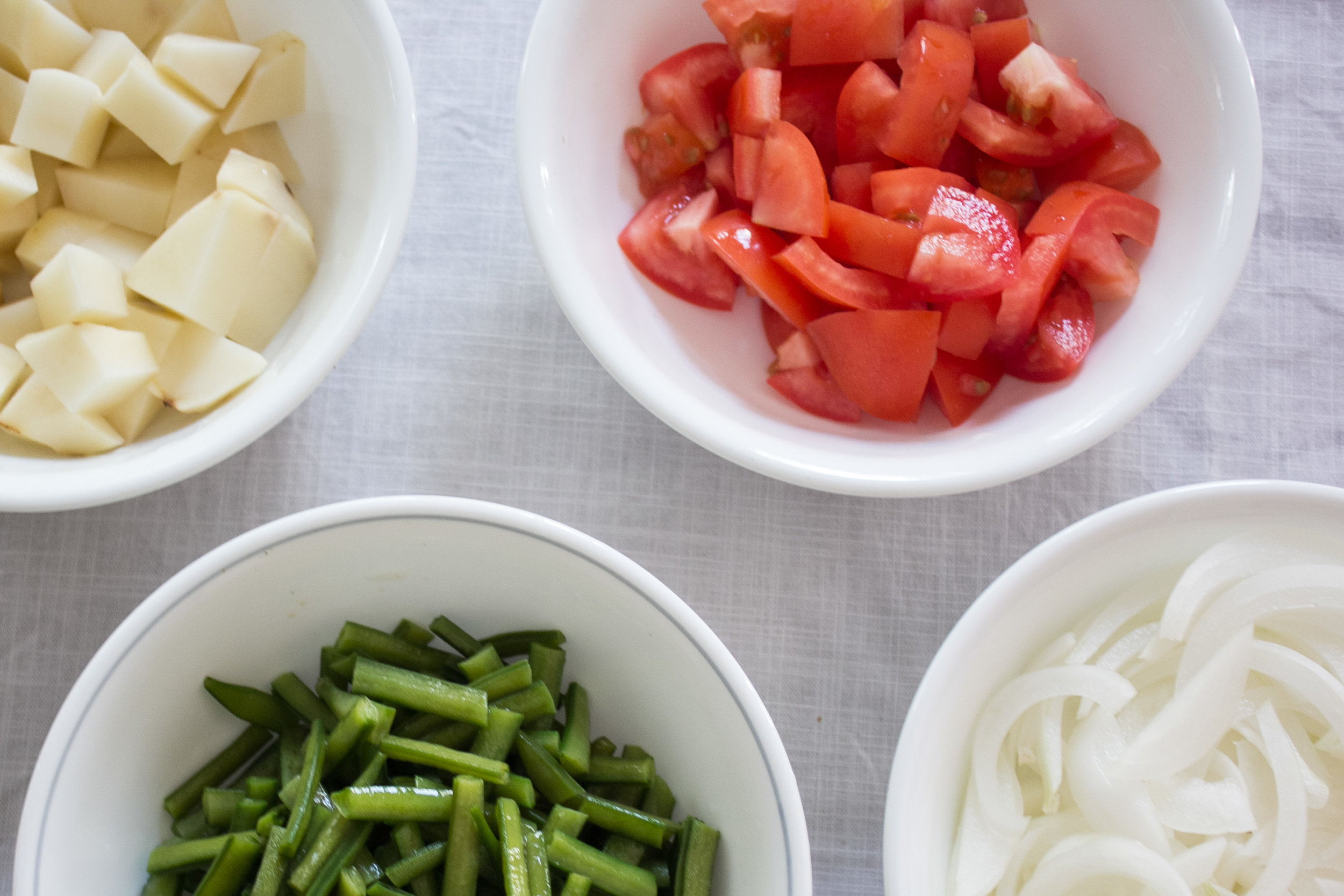 Preparation
If you bought frozen gawar like I did, make sure you run it under water, and let it thaw before preparing it.
Heat oil in a saucepan, and add onions. Saute onions on medium heat for 3 minutes, and add cumin seeds. Fry for a few seconds. Add ginger and garlic paste, and continue to saute onions till they are soft and translucent.
Add a splash of water to deglaze the pan, and add diced tomatoes. Fry tomatoes while adding remaining spices including salt.
Once the tomatoes have softened a little (don't worry about breaking them down), add gawar. Lightly fry for a few seconds, and add the diced potatoes.
Coat the potatoes in the onion-tomato mixture, and cover the pan with a tight fitting lid.
Let the potatoes steam for about 15 minutes. Serve with chapati/roti, or with daal chawal (lentils and rice) when ready.