On May 16, 2017, Pakistan Eats organized a pop-up dinner in collaboration with Pineapple DC and Sally's Middle Name in celebration of the diverse culinary traditions found across America.
It was an honor to have the opportunity to prepare Pakistani food at one of DC's most soulful and delicious establishments in collaboration with some pretty bad-ass women from the District's food community.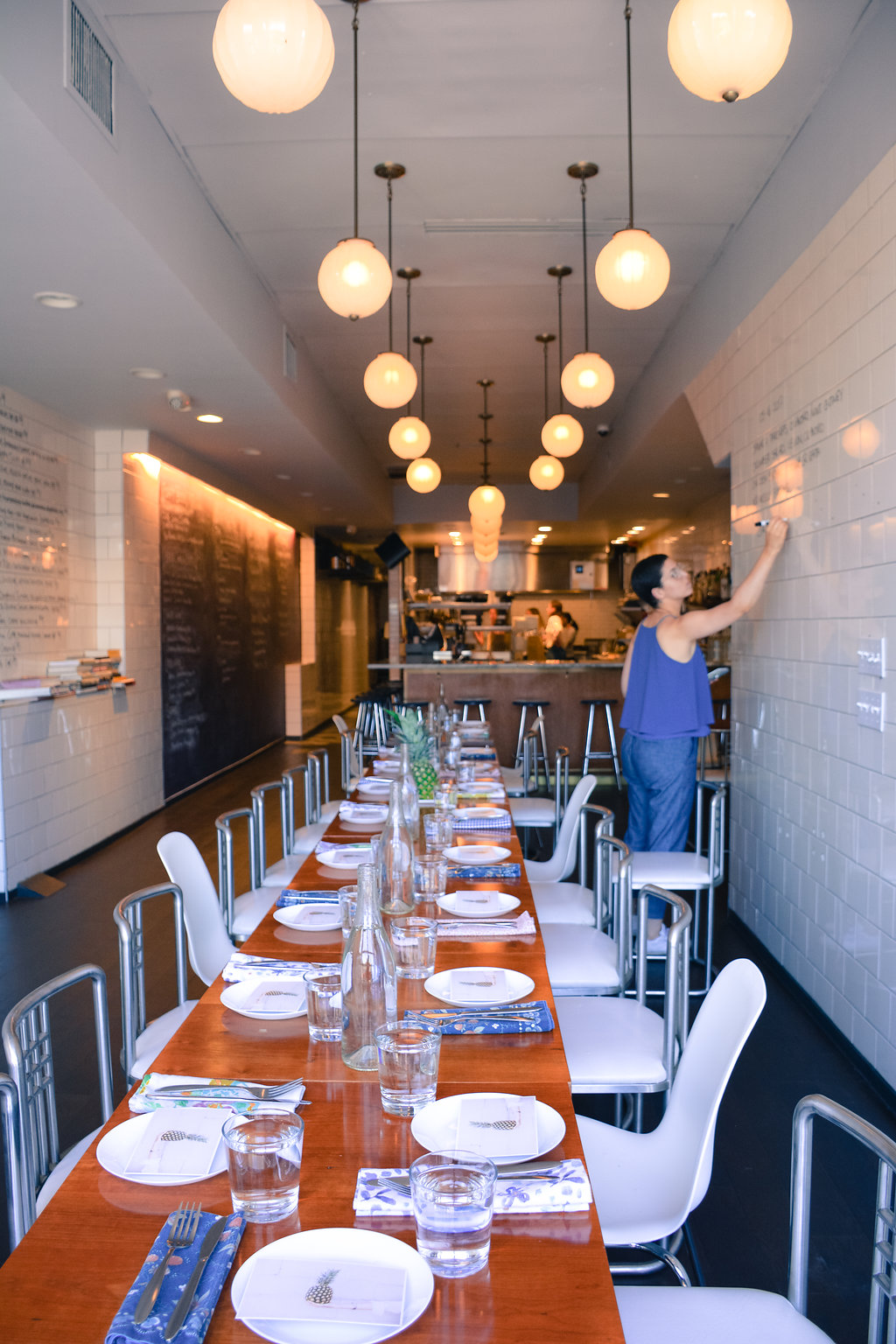 Keeping the spirit of Ramazan and Eid in mind, I prepared a menu of Pakistani classics that to me, evokes the sense of community and celebration that this time of year brings:
Spinach Pakoras with Mint/Cilantro Chutney / Cucumber Salad (adaptation from kachumber, your classic Pakistani accompaniment) / Chicken Biryani with Cucumber Raita / Vermicelli pudding aka sawaiyyan
I was touched by the openness of our guests to Pakistani cuisine and the story behind each dish, and hope that this dinner will help further the conversation about crediting non-Western immigrant cuisine's contribution to making America the culinary powerhouse that it is today.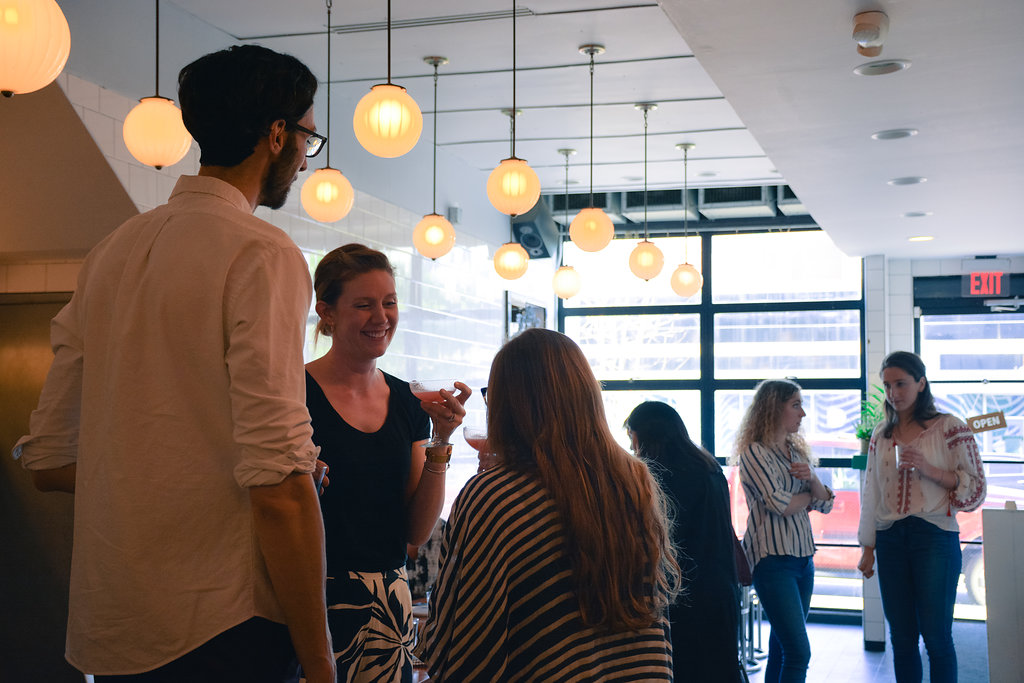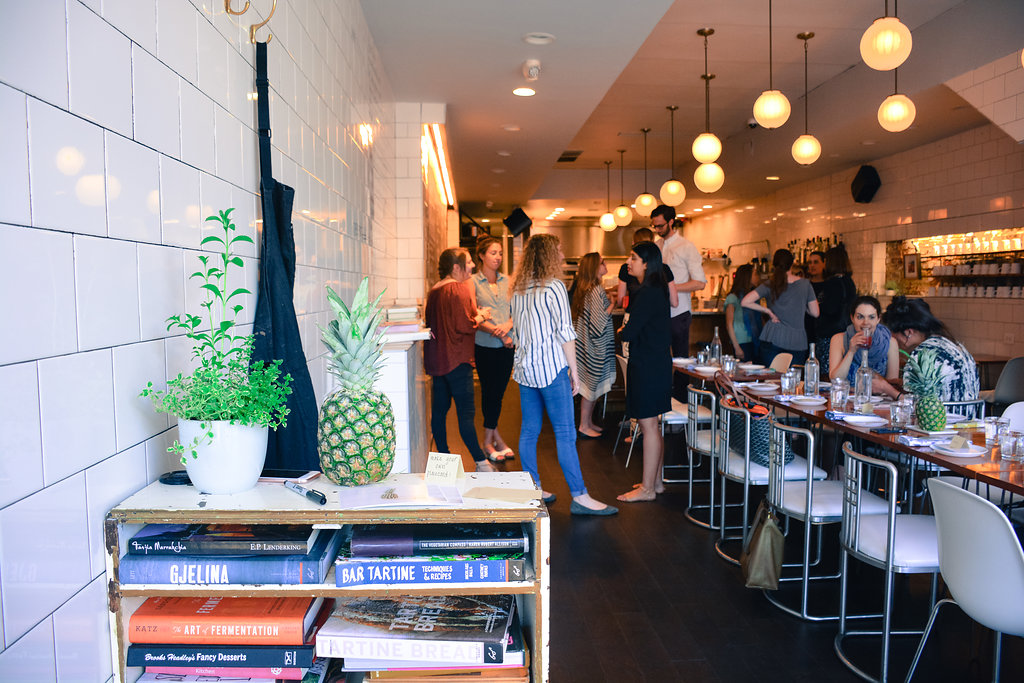 When I started Pakistan Eats a year ago, my goal was to create a shared sense of history and community among Pakistanis that goes beyond what we are taught in our Pakistan Studies high school books, and provide a fresh narrative around Pakistani cuisine. I find nothing more intimate and unifying than sharing a home cooked meal with somebody, and especially, especially using their or their mother's recipe in my kitchen. By drawing upon new spice blends, new ingredients, new flavors, I continue to discover living, breathing insights into somebody else's childhood, their heritage. I hope that Pakistan Eats will fuel that sense of discovery among its readers as well.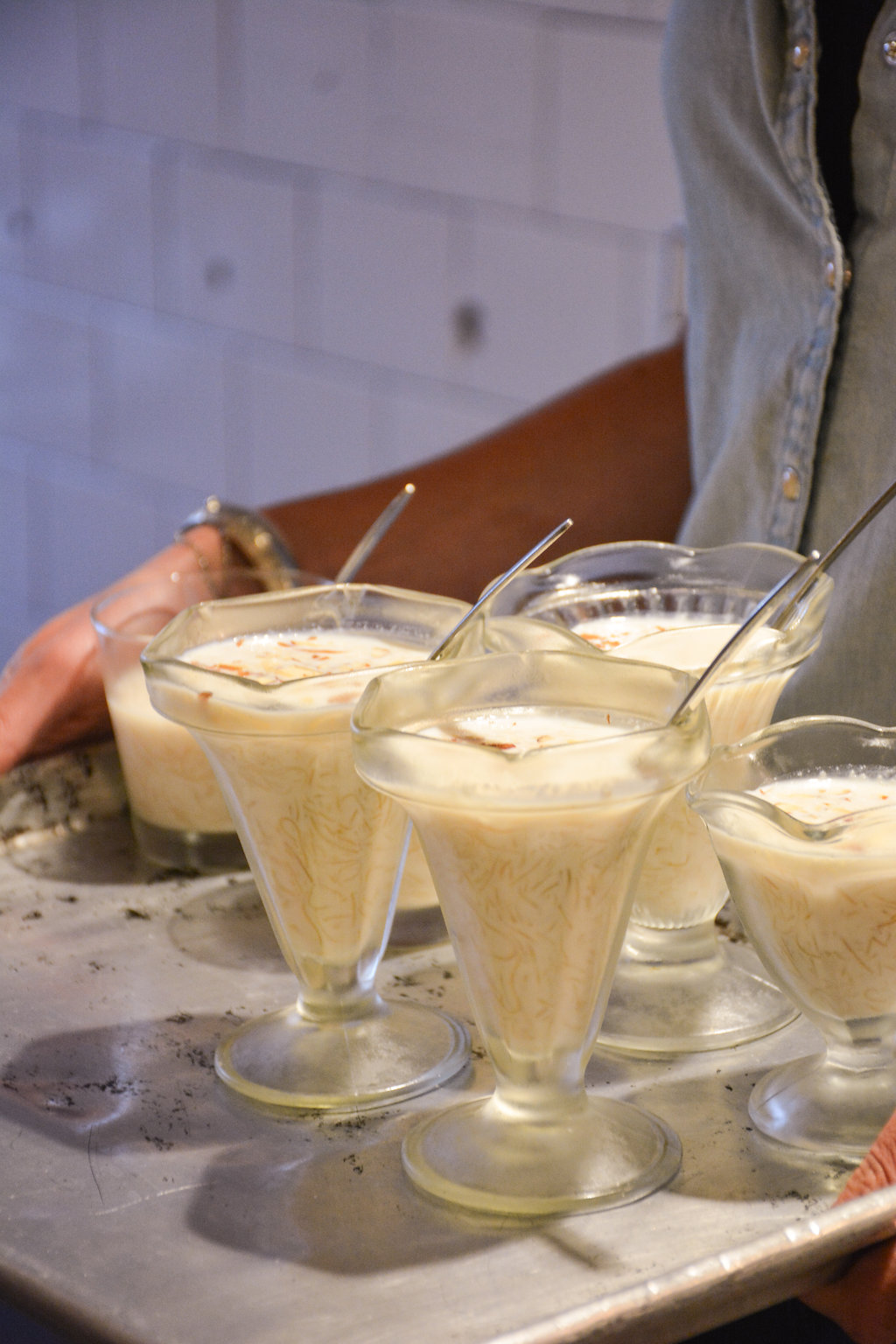 While I'm still quite a way away from achieving that goal, I am incredibly grateful for the opportunity to play a small part in amplifying the voice of immigrants in America, and furthering conversations about using food (in the words of Tom Carmen in this great WaPo piece) to "bind across great divides".
Pineapple DC and Sally's Middle Name will be hosting a series to celebrate food in America. If you are in the DC area and interested, sign up for Pineapple DC alerts here. This dinner sold out in less than 8 hours so you'll need to jump on these fast! Photos taken by talented Pineappler, Raisa Aziz.