I first had these spiced potatoes in D.C., thanks to father's cousin Mariam who would often bring them over to our place as a savory side.
While there was never an aloo (potato) dish I didn't like, this one was special. It was cooling, savory, and unlike any other aloo bhujia I had before.
When I reached out to Mariam to share her favorite recipe as part of my drive to capture a more complete picture of what Pakistani cuisine looks and tastes like, I was excited when she finally taught me how to make this delicious, mysterious potato dish.
Thanks to her Karachi upbringing, Mariam was exposed to a much more diverse culinary palette as a child than I was. She learned to make these spiced potatoes not from her mother but from her Gujarati neighbors in Karachi's colorful and chaotic Gulshan-e-Iqbal neighborhood.
Rumor has it that this dish originally became popular with the Gujarati trader community because it stores and travels easily. I like it because it's delicious, easy and takes than less than 10 minutes of active cooking time.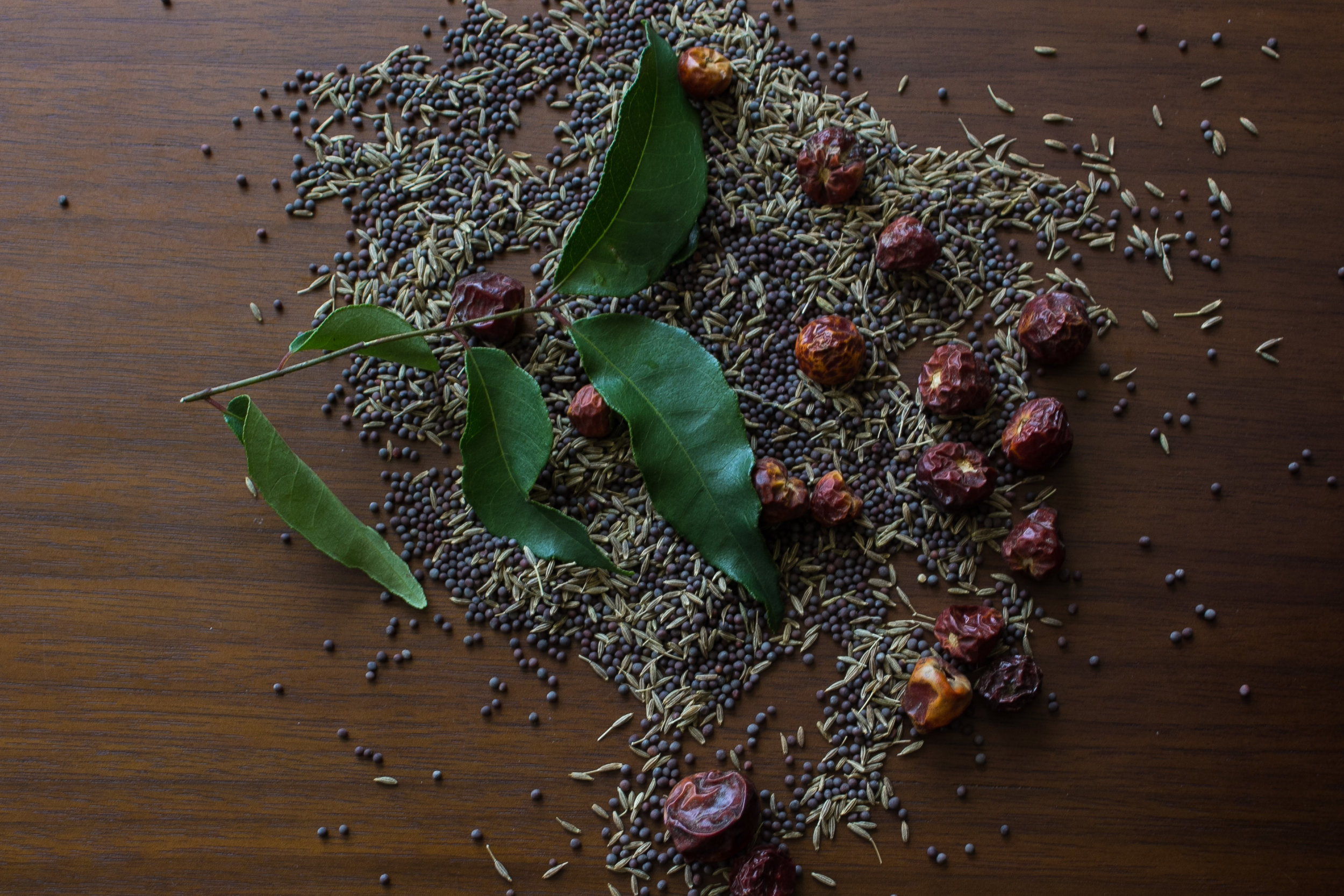 Gujarati Aloo
Serves: 4
Ingredients:
3 medium sized potatoes
Salt to taste
1 tsp red chili flakes
2 tbsp canola/vegetable oil
1 tsp mustard seeds
1 tsp cumin seeds
3 fresh curry patta/leaves
3-4 dried red chilies (preferably round)
½ tsp turmeric powder
½ tsp cumin powder
4-5 tbsp full-fat yogurt, brought to room temperature
Preparation:
Boil potatoes till soft. Peel them and cut each potato in 6 parts.
Gently toss chopped potatoes in a bowl with salt and red chili flakes. Set aside as you start getting the tadka (spice tempering) ready.
In a large wok, heat 2 tbsp of oil and on medium heat, add mustard seeds, cumin seeds, curry patta and the dried chilies (in that order). Briefly fry till they change color, making sure they don't burn.
Add in turmeric powder and cumin powder, and fry for a few seconds in the tempered spices.
Gradually add the potatoes, frying them in the spices for 5 – 7 minutes on medium heat.
Take the wok off heat, and add 4-5 tablespoons of yogurt to the potatoes, gently coating them in the mixture.