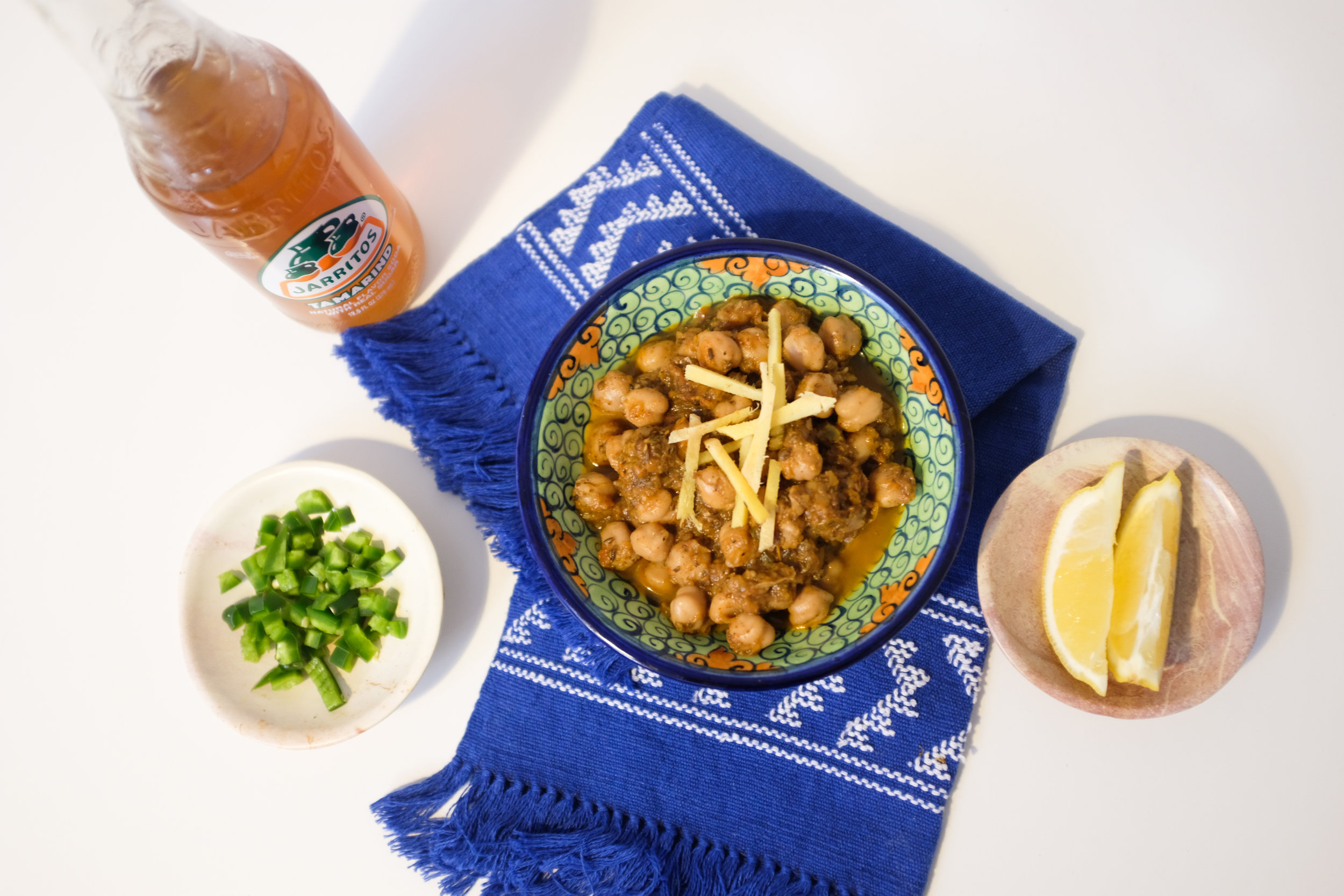 Channa masala was one of the first things I learned to cook as a graduate student. It became my favorite go-to meal. I would have it with rice, naan, by itself, as a side, or as a main. It was cheap, quick and always hit the spot.
I however, began to ache for more when I moved to DC, and began to go to Mehran restaurant for lunch. Mehran was the city's (by which I mean the district) lone Pakistani restaurant, and I was fortunate enough to work only a couple of blocks away. Every week, I would treat myself to their lunch buffet. While Mehran's cholay was never the main, it was always the star that kept me coming back.
Once Mehran unfortunately closed, I had to turn to Ravi restaurant in the suburbs of Ballston to satisfy my cholay cravings. I have tried on numerous occasions to recreate Mehran and Ravi's perfect Punjabi cholay but to no avail.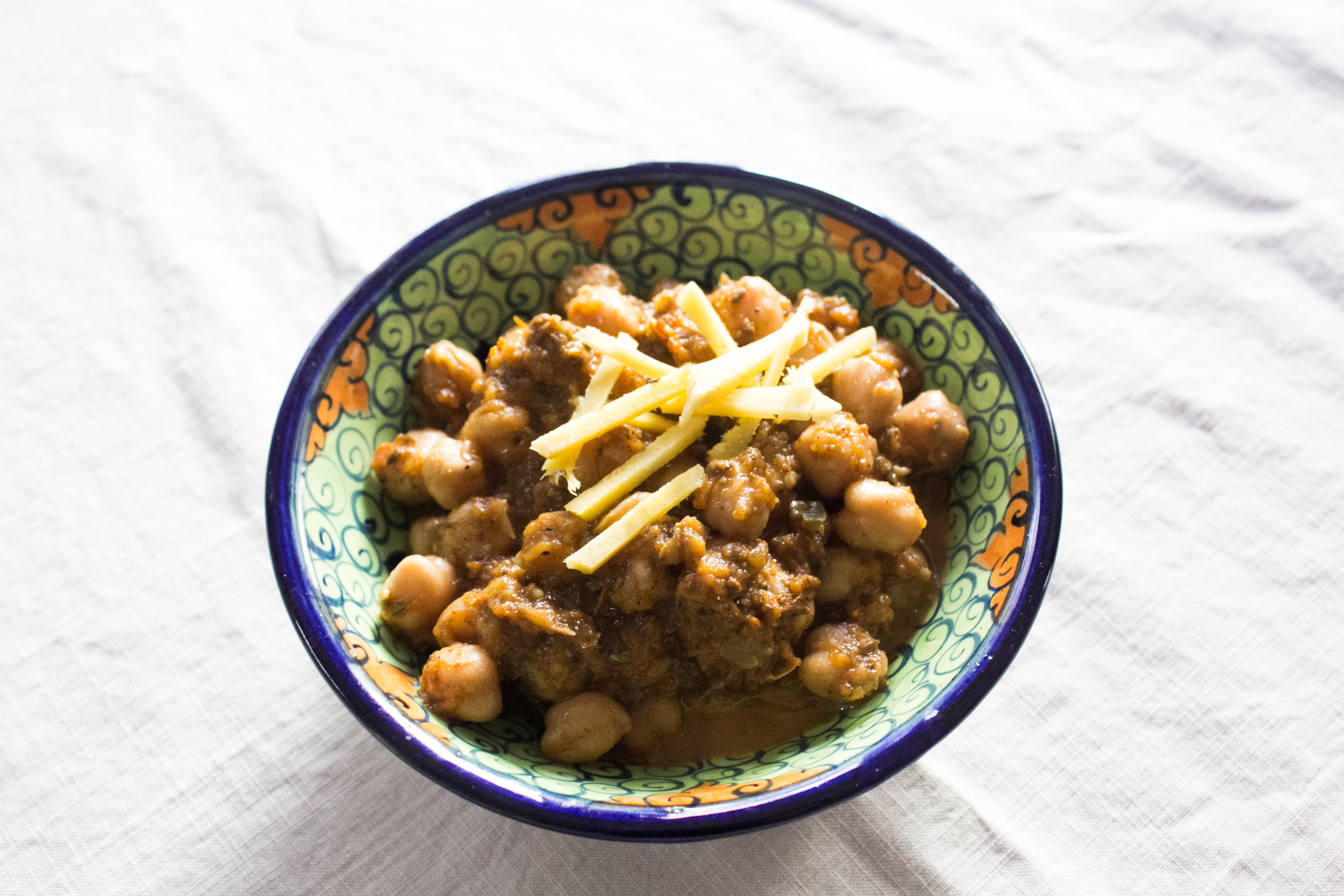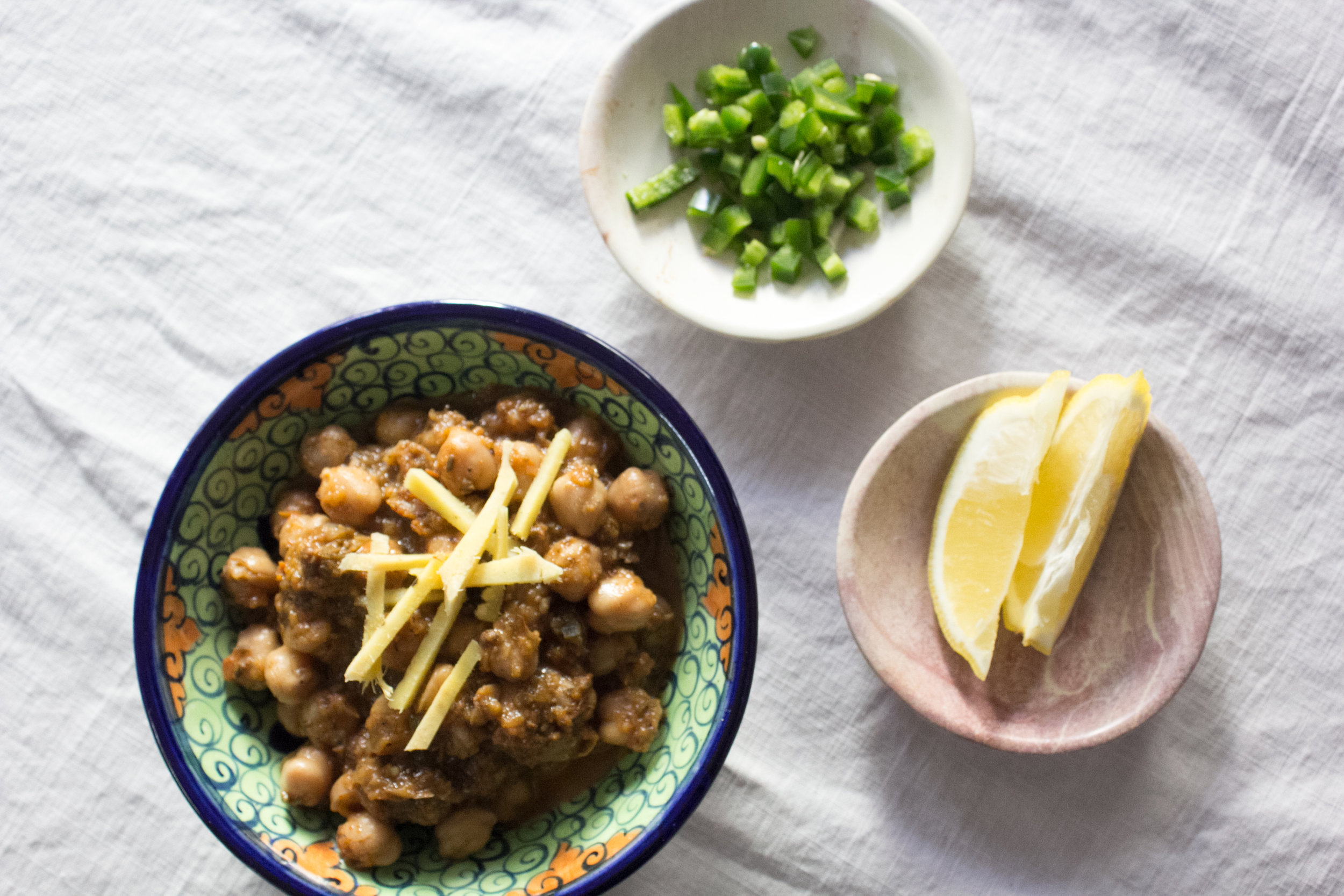 The recipe below can be best described as a compromise, a halfway point between generic channa masala and cholay. It's a recipe that's been almost eight years in the making, and I will still call it a "hold" recipe.
In my quest to make it my channa masala more dhaba style, this is no longer the quick weeknight meal that I would prepare during graduate school. While it's not too labor intensive, I would recommend letting the beans simmer in the sauce for 1-2 hours to give them time to absorb the spices. Pro tip: They also nearly always taste better the next day.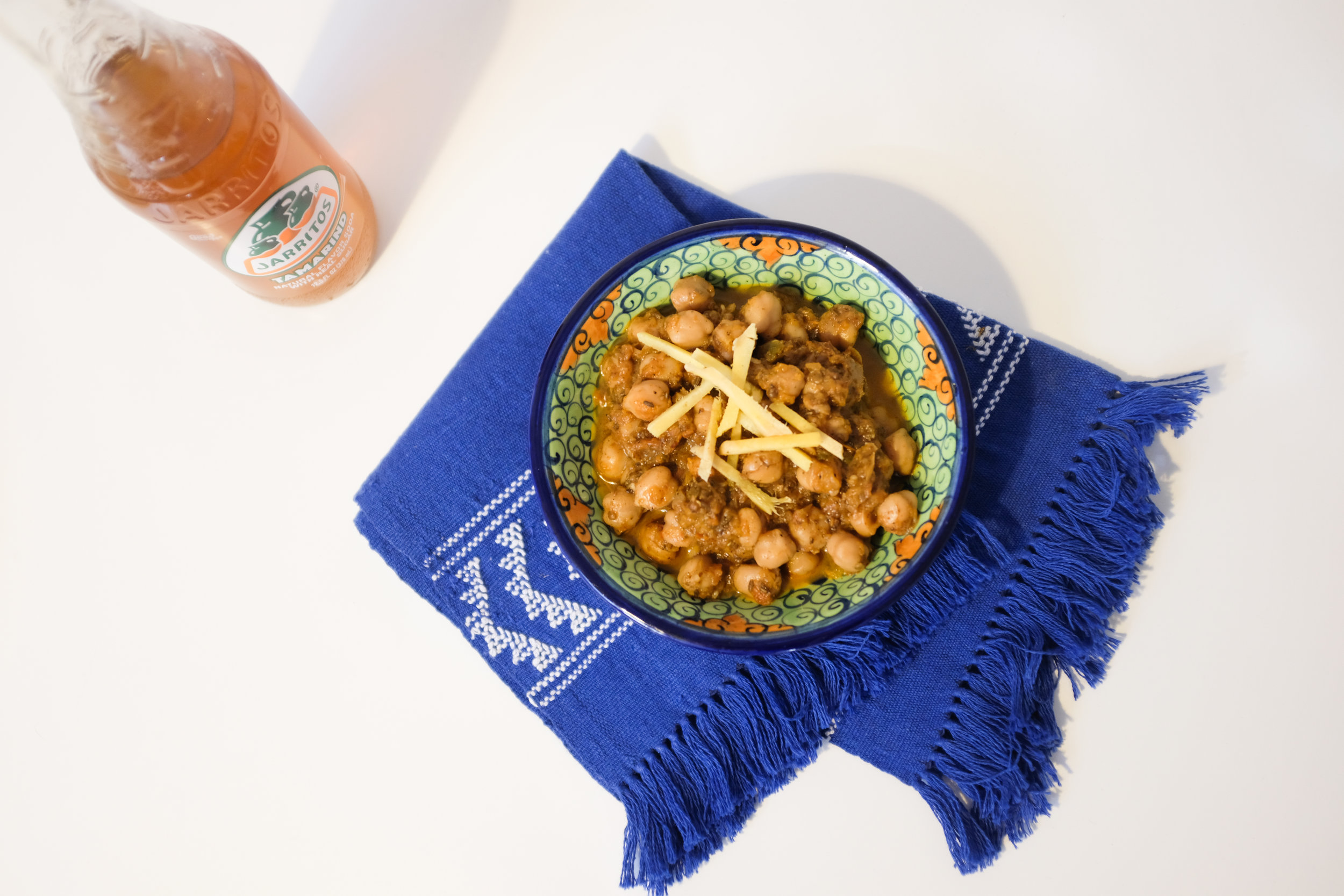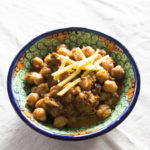 Print Recipe
Cholay
Ingredients
4

tbsp

canola/sunflower/vegetable oil

4

cloves

garlic

crushed

30

oz

canned chickpeas

2

tsp

cumin powder

2

tsp

coriander powder

1

tsp

red chili powder

3

roma tomatoes

crushed

Roughly 1-inch tamarind

optional

1/2

tsp

black pepper

Kosher salt to taste

1

medium yellow onion

crushed

1

green chili

1/2

tsp

garam masala powder

2

tbsp

yogurt
Instructions
Heat oil in a saucepan and brown crushed onion on low heat for about 10 minutes. Set aside.

Heat oil in a heavy, non-stick saucepan. On low heat, fry garlic for about 30 seconds.

When it changes color slightly, add coriander, cumin, and red chili powder. Stir for a few seconds. Add splash of water to deglaze the pan.

Add crushed tomatoes. Bring to a simmer, and stir till the sauce thickens, roughly 3 minutes.

Add chickpeas, salt and black pepper. Stir and coat with the spicy tomato mixture for 5 minutes.

Meanwhile, add tamarind to 5 cups of warm water. Dissolve tamarind into water with your fingers. Remove seed, and add tamarind-infused water to the saucepan.

Bring the masala to a simmer, cover with lid, and lower heat. Let chickpeas cook for 45 minutes to 1 hour, stirring occasionally to make sure the chickpeas don't stick to the pan. Add water as needed. The longer they cook, the more they will absorb the spices.

After 1 hour, remove cover. Check for salt and spice. Adjust as needed.

Add crushed onions and green chili. Stir for 5-7 minutes.

Add yogurt and garam masala powder. Stir and remove from heat.